Dermal fillers can be used to fill and smooth your skin in a variety of areas, depending on your needs. You can fill the gaps in aging skin, plump lips and cheeks, and even smooth lines and wrinkles. The world of dermal fillers can be difficult to navigate given the immense amount of information, brands, and varieties available. Dr. Anna Wooten and our skilled cosmetic Registered Nurse injectors can help you identify your unique needs and the ideal dermal filler to achieve your aesthetic goals.
Below are some of the frequently asked questions we receive here at Beleza Plastic Surgery about dermal fillers. If you are curious about fillers and what they can do for you, contact us today for a consultation.
What are dermal fillers?
Dermal fillers are FDA-approved gel substances that are injected just under the skin to provide volume. Dermal fillers are used to fill hollowed areas that may have lost volume due to age or weight loss. These areas may include the back of the hands, under the eyes, and the temples. Fillers are also used to soften lines and wrinkles on the face and plump the cheeks and lips, providing a more youthful glow to the skin.
Can I substitute brands and types of fillers? Are there generic dermal fillers I can choose from?
Dermal fillers are available from many different brands and therefore one type of filler can be substituted for another, if the corresponding product has been indicated by the FDA for the same usage. The dosage and frequency of sessions may vary between brands. There are no generic substitutions for FDA-approved dermal fillers.
Are dermal fillers safe to use?
Dermal fillers that are FDA-approved have been found to be safe and effective for their intended use. The fillers we use at Beleza are composed of either hyaluronic acid (HA) or calcium, both naturally occurring substances in the human body. When administered by a trained and knowledgeable provider, such as our very own aesthetic Registered Nurse injectors, you can rest assured knowing that you are in safe hands. Your safety and satisfaction are our top priorities. 
To ensure your safety for any procedure performed by Beleza staff, you will attend a one-on-one consultation. During this appointment, we will discuss your medical and health history, including any allergies you may have, any medications you may be taking, and any health conditions you may be experiencing. We will also assess the treatment area with a physical examination. From there, we will determine your candidacy for your chosen treatment. If Dr. Wooten or the R.N. working with you believes your needs may be better met with an alternative procedure, they will provide you with their medical opinion. 
Are dermal fillers permanent?
Dermal fillers are temporary, yet long-lasting treatments to help volumize the skin. You will need to attend follow up appointments in order to maintain your results. Depending on the brand and the specific formulation used for your treatment, you may need to schedule appointments anywhere from every 4 months to every 18 months. Your Beleza nurse injector will discuss the ideal time to undergo follow up treatment for your chosen filler. Some fillers may help your body's natural processes by increasing collagen production. In these instances, your results may last up to a year or more!
What are the common side effects of dermal fillers?
After receiving dermal filler injections, you can expect the treatment site to be red and possibly mildly bruised. Your skin may also be sore and slightly swollen after your appointment. The treatment site may itch after treatment. These effects should subside within 24 hours to few days after your injections. 
To minimize your risk of bruising and inflammation following treatment, please follow Beleza's guidelines of medications and supplements to avoid prior to injection.
If you experience significant discomfort following your dermal filler appointment, do not hesitate to contact Beleza for assistance. 
Can I get dermal fillers and Botox at the same time?
Absolutely! By adding Botox to your injectable treatment, you can experience double the benefits of your anti-aging regimen! Botox is a neuromodulator that works by temporarily suspending the movement of certain muscles in the upper face. As you make repeated facial expressions, your skin creases under the pressure of the muscles. This continuous movement creates lines and wrinkles around the eyes (crow's feet), on the forehead, and in between the eyebrows (glabellar or frown lines). As Botox takes effect, the muscles relax, thereby keeping the overlying skin smooth! Dermal fillers and Botox can be administered in the same appointment, provided you are a prime candidate for both treatments. 
When will I see results from dermal fillers?
The results of your filler treatment are immediately apparent. Your skin will be smoother, lips will be fuller, and cheeks will be plumper! There is no downtime associated with injectables, so you may resume your normal activity right after your dermal filler appointment at Beleza.
The results may take a few days to weeks to "settle," because immediately after the injection you may be swollen or irritated. 
Where can I get dermal fillers?
Dermal fillers have been primarily used to smooth and fill areas of the face. More recently, fillers have been FDA-approved for filling the skin on the back of the hands. It is important to consult with a Beleza nurse injector to discuss possible treatment areas for dermal fillers. 
What happens during a dermal filler appointment?
When you come to Beleza and meet with one of our skilled nurse injectors for your dermal filler treatment, a topical anesthetic may be applied to the appropriate treatment site. Most fillers contain lidocaine and will begin to numb the injection site after the first few injections. From there, the provider working with you will precisely inject the gel filler using a small needle to fill the spaces just under your skin.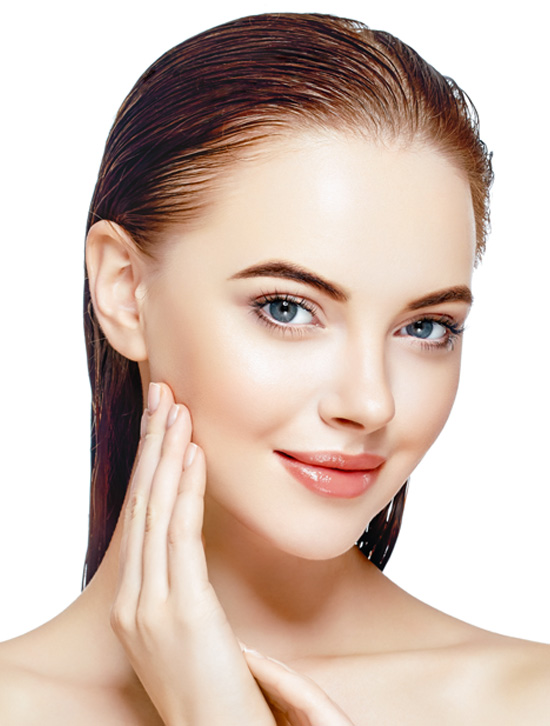 Our nurse injectors are training in advanced techniques, such as rejuvenation for the backs of hands, tear troughs, correction of asymmetry, and deeper injections designed to enhance facial structure. They may sometimes use an injection technique involving the use of a 'blunt cannula' which minimizes bruising and makes injection safer and more comfortable for patients.
Usually, after every injection, the nurse injector may gently massage your skin to make sure the product is evenly distributed. That's all there is to it! 5 to 15 minutes are all you need in order to begin looking and feeling your best. You may gently apply an ice pack to the area to help minimize redness and discomfort. It is important to not rub, scratch, or bump the treatment area for at least 24 hours after treatment.
Which dermal fillers can I receive from Beleza?
Here at Beleza, we offer RHA, Juvéderm, Restylane, and Radiesse lines of dermal fillers. 
Resilient Hyaluronic Acid (RHA)
RHA 2 is the softest filler in the RHA line and is a great option for filling dynamic wrinkles, tear troughs, and other fine areas.
RHA 3 is both firm and elastic which makes it a great option for marionette lines and other areas which require both volume and movement.
RHA 4 is the firmest of the three RHA products and is best used for sculpting cheeks and jawlines and building deeper facial structure
Juvéderm (Hyaluronic Acid-based filler)
Restylane (Hyaluronic Acid-based filler)
Radiesse (Calcium Hydroxylapatite (CaHA)-based filler)
Radiesse is a collagen stimulator that is used to not only fill the skin of your face and hands, but also boost your body's own collagen production.
What is hyaluronic acid?
Hyaluronic acid is a naturally occurring substance in the body. It is responsible for keeping tissues hydrated and is mostly concentrated in your eyes, connective tissues, and skin. As we age, hyaluronic acid, collagen, and elastin production slow, giving way to the formation of lines and wrinkles in the skin. The skin becomes less voluminous and drier over time. Hyaluronic acid-based fillers and serums help fill the skin and provide much-needed suppleness to the skin.
Will I be able to make facial expressions after a dermal filler appointment?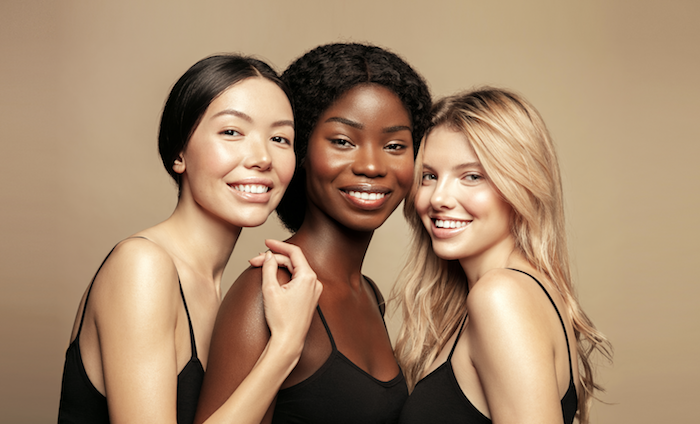 Yes, you will! Dermal fillers do not stop you from moving your face. In fact, they may help you portray more accurate emotions to others! As your skin deflates with age or if your mouth naturally turns downwards at the corners, others may believe that you are unhappy, angry, or even tired. Dermal fillers can help enhance your true essence without completely altering your appearance. Your long-lasting, natural-looking results will help you achieve the aesthetic you desire.
Are patients usually satisfied with their results?
Yes! Just take a look at our rave reviews! We would love for you to be among our most satisfied patients. Contact Beleza today to schedule your informative consultation! If, for any reason, you are not satisfied with the results of your dermal filler treatment, do not hesitate to contact us for a follow-up appointment to address your concerns.
How much do dermal fillers cost in Pittsburgh?
Dermal filler treatment is a highly customized procedure. Because of this, costs will vary between patients. When you attend a private consultation with a Beleza nurse injector, you will receive an accurate quote for your individualized treatment.
We offer special pricing throughout the year on select procedures and dermal filler products. Be sure to visit our specials page, and fill out our contact form to sign up for our mailing list to learn how you can save on your treatment. If you have any questions about or payment options, feel free to contact us.