Acne Scar Laser Treatment
Conveniently located to serve the areas of Pittsburgh, PA
Candidates for Acne Scar Treatment
This treatment, done with a non-ablative fractional laser, for a more even skin texture is appropriate for treating:
scars
acne scars
blemishes
fine lines and wrinkles
rough skin texture
You would be an appropriate candidate for treatment only if you are willing to spend time out of the sun leading up to and following treatment. Because the laser offers a light-based treatment, UVA/B exposure could cause adverse effects, and we want you to minimize your risk of hyperpigmentation.
Your Consultation
Essentially, if you've heard the buzz around micro-needling, this treatment offers a similar effect — but even more advanced & enhanced.
In consultation, you will be evaluated for the laser. Whether it is due to medications, existing health conditions, or skin type, some people are simply not good candidates for laser treatments. Anastasia will talk to you about what you are looking to get out of treatment, and answer any additional questions you may have regarding acne scar laser treatments.
What to Expect Following Your Acne Scar Laser Treatment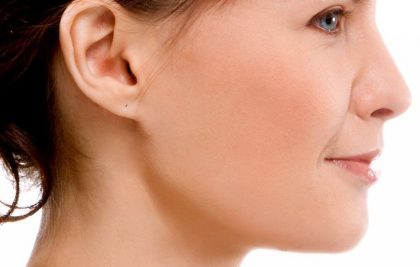 During treatment, the entire area affected by the acne scarring will be passed over with the non-ablative fractional laser, leaving behind micro-punctures in the skin which will heal themselves in the coming months, thereby stimulating the 'magic' of the treatment — new collagen growth!
Immediately following the laser treatment, however, your treatment area will feel warm and appear inflamed, almost as if you are having a histamine reaction. This dissipates quickly – within hours, and will be easy to cover with a mineral-based makeup.
Your full result will take several months to fully develop, so as you are nearing the end of your series of treatments, you will begin to see the effects from the first laser treatment.
Laser Acne Scar Treatment FAQs
How many treatments will I need?
The number of treatments a patient needs will vary from patient to patient. A typical patient will benefit from three or four treatments, however each patient is individual and our laser tech will conform treatment to your needs.
How far apart will my treatments be spaced?
Non-ablative fractional treatments for acne scarring should be performed every four to six weeks.