Breast Augmentation
Conveniently located to serve the areas of Pittsburgh, PA
For women of all ages – and most body types – who are seeking an enhanced bust, breast augmentation can be an effective solution. When performed by a highly experienced, board-certified plastic surgeon such as Dr. Anna I. Wooten, it is also a safe procedure, with a rapid recovery. Here at Beleza, Dr. Wooten's protocols and expertise deliver a smooth experience and beautiful results to our Pittsburgh-area breast augmentation patients.
Breast Augmentation Considerations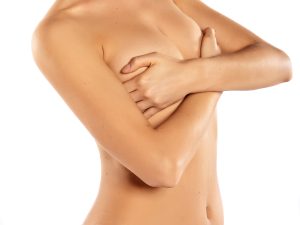 Are you thinking about breast implants in Pittsburgh? Find out more about breast augmentation surgery by scheduling a consultation. During your appointment, you'll encounter a number of options and choices. With Dr. Wooten's guidance, you will select the type and size of your breast implant.
Watch board certified plastic surgeon Dr. Anna I. Wooten, MD, FACS, explore some common misconceptions about breast augmentation surgery and see a sneak-peek of what your Beleza consultation will be like.
Before & After Photos
One Beleza Patient tells her story *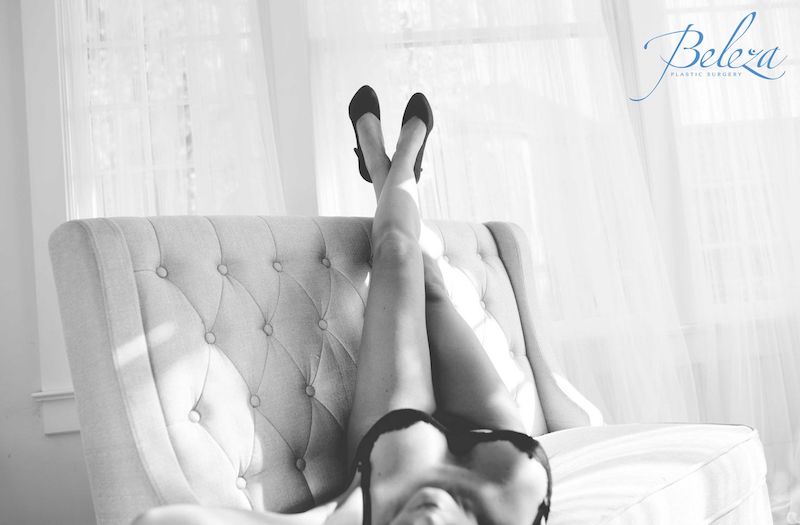 "In my opinion, she [Dr. Wooten] performed artistry that day in the operating room."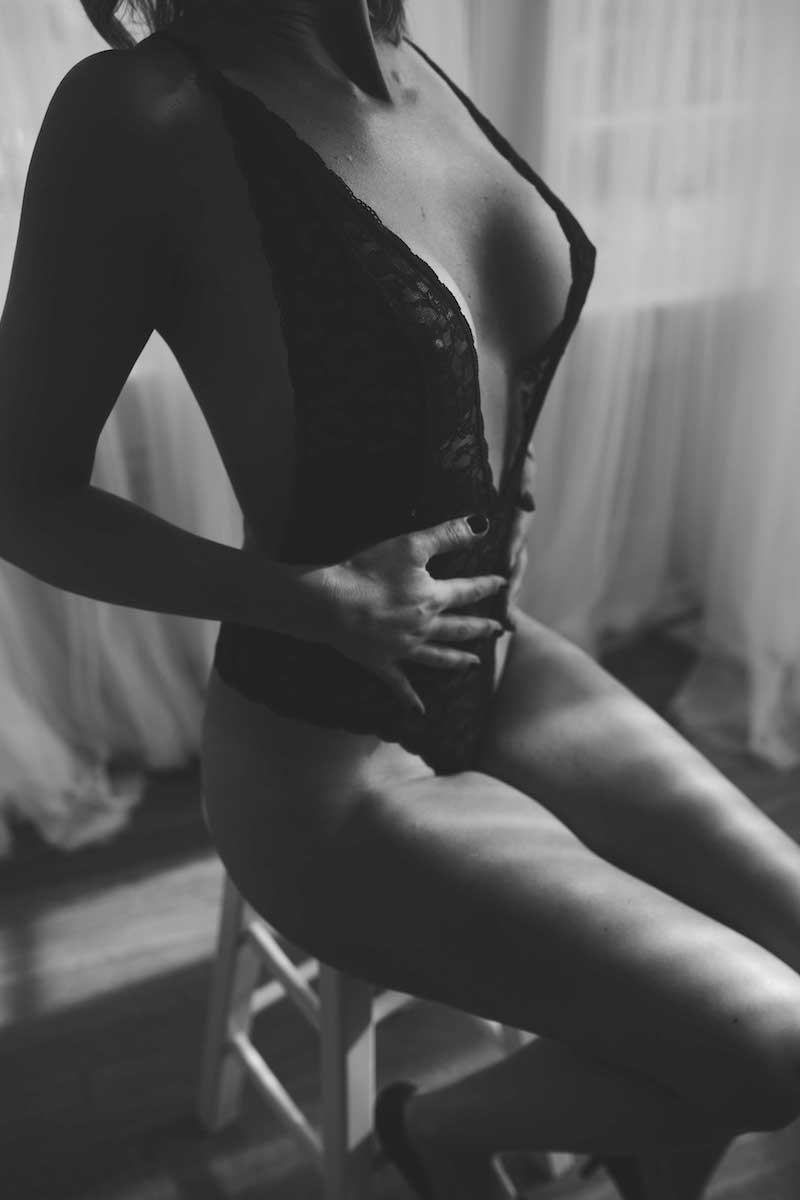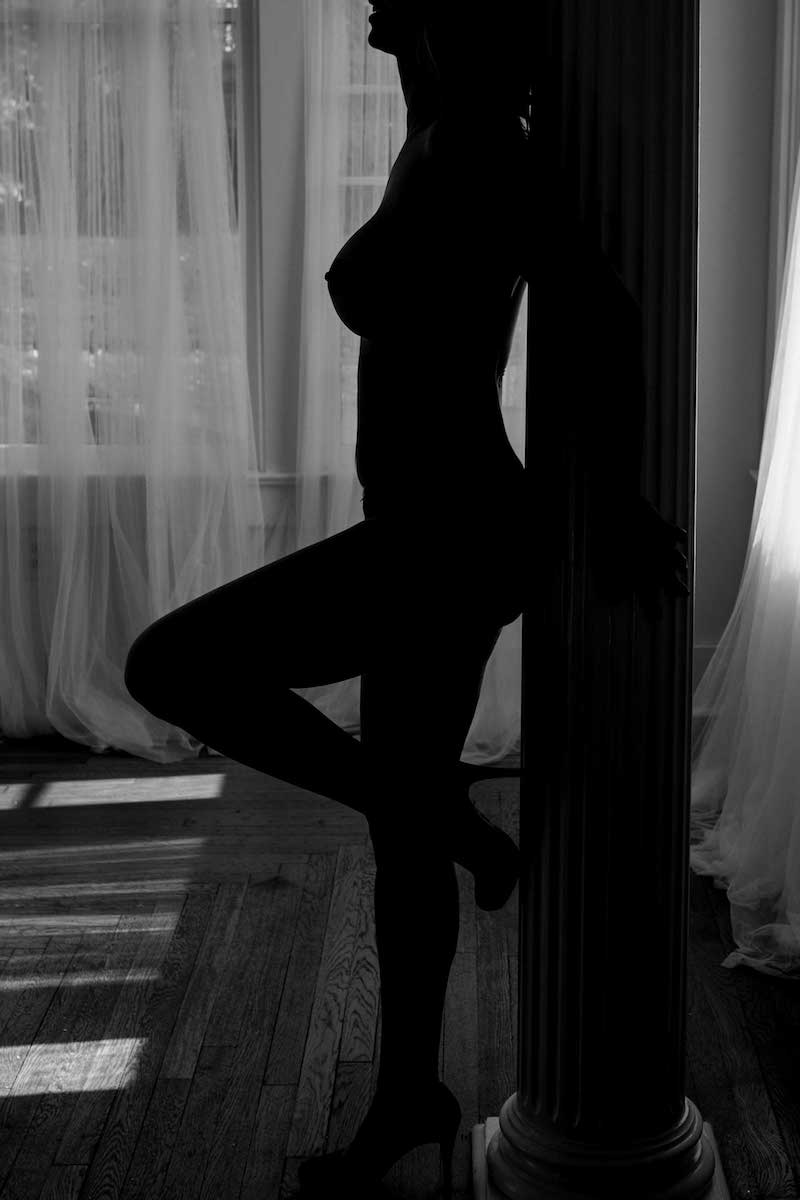 Types of breast implants?
All breast implants consist of silicone shells filled with either a saltwater solution known as saline or a silicone gel. Beleza Plastic Surgery uses only implants from Allergan, Mentor, or Sientra, the three breast implant manufacturers approved by the FDA.
Saline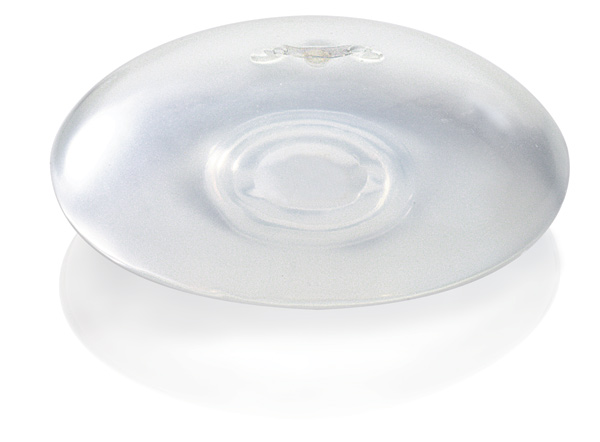 Saline implants are a popular option for women undergoing breast augmentation. So, what is saline? Saline refers to a sterile salt water solution which goes inside of silicone shells (elastomers). Essentially, the size of your breasts will depend on the amount of saline inside the implant. Because saline is a liquid filler, Dr. Wooten can insert your implant shells first. She then fills them, after they have already been positioned. Ultimately, this method will result in a smaller scar. We should also note that your body is able to absorb saline solution harmlessly in the event of a leak or rupture.
Silicone
Silicone is widely used and deemed completely safe. In fact, breast augmentation patients with a smaller bust often prefer silicone implants. This is because silicone can seem softer and more natural to touch. Unlike saline implants, silicone gel implants come pre-filled by the manufacturer.
The type of implant that is best for you depends on factors such as your desired cosmetic result, lifestyle, anatomy, current breast size and personal preference.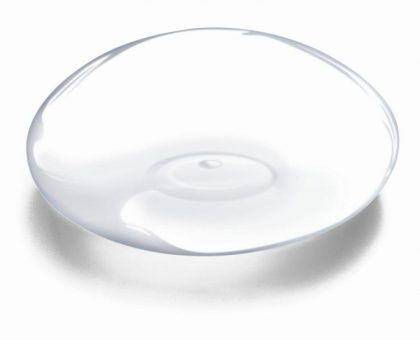 Exciting news! In early 2017, Allergan released the new FDA-approved Inspira silicone gel implants onto the market, and Beleza was among the first plastic surgery practices in Pittsburgh to carry the advanced new implant. If you are interested specifically in the Inspira silicone gel breast implants, contact us to schedule your consultation with Dr. Anna Wooten.
Anatomical Implants
Anatomical implants fall under the category of silicone implants. Because anatomical, or "teardrop," implants mimic the natural slope of a woman's breast, breast augmentation candidates who have small breasts may be interested in anatomical shaped breast implants. The shape of the anatomical breast implant allows women without much existing breast tissue to achieve a natural and tapered breast slope.
Listen as Stephanie, a breast augmentation patient of Dr. Wooten's, describes her Beleza experience. Remember, each patient's experience is different, and this patient's story may not be the same as yours.
Placement
Subglandular
The location of the incision can affect how visible the scars are, as well as any complications you may experience after surgery.
During the consultation we will decide on implant placement. Both silicone and saline implants can be placed in a pocket either above or below the pectoral muscle. Placing them above the muscle, in a subglandular position, typically results in less discomfort following the procedure. This is because only a small amount of surface tissue is displaced.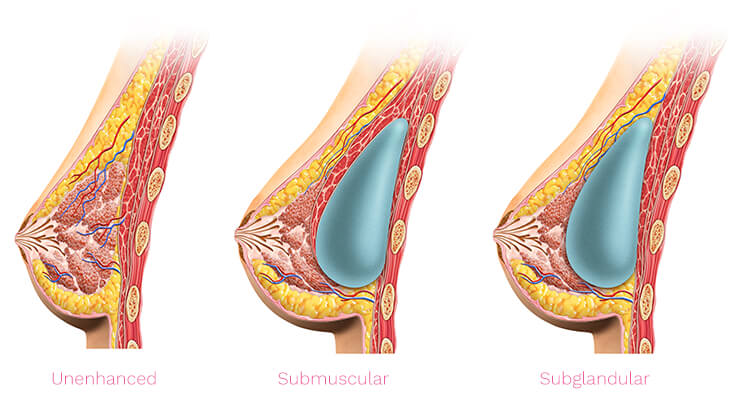 Submuscular
Many patients and surgeons feel that placement below the muscle achieves a more aesthetically pleasing result. This is also known as submuscular placement. Submuscular placement hides tiny imperfections like ripples or exposed edges. However, this method can cause more discomfort during breast augmentation recovery.
Split-Muscle Technique
The split-muscle technique combines the advantages of both subglandular and submuscular placements. When the split-muscle technique is used, the upper pole of the breast implant is placed beneath the pectoral muscle, while the bottom part of the implant is placed above the muscle, but under the mammary gland. The split-muscle placement technique is especially appropriate for patients who are very athletic because it helps to conceal any animation deformity, as well as prevent undesirable results, such as a "double bubble."
A NOTE ABOUT INSERTION WITH THE KELLER® FUNNEL
Dr. Wooten inserts silicone implants with an instrument known as the Keller® Funnel. The Keller® Funnel provides a completely sterile method for breast implant insertion. Keeping the implant sterile is crucial to a safe and successful breast augmentation. In surgery, Dr. Wooten transports the implant from its sterile packaging, through the sterile Keller® Funnel, and into the patient, eliminating any chance of contamination en route.
Incision Methods
Inframammary Incision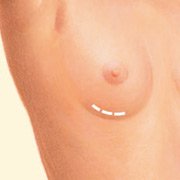 Dr. Wooten's preferred method of insertion of breast implants is the Inframammary Incision. The Incision is made in the lower fold of the breast. This allows direct access for placement of the implants, future replacements or modifications of the implant. Scarring caused by inframammary incisions are hidden under the breast fold.
Peri-Areolar Incision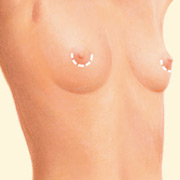 The peri-areolar incision is made along the border of the areola. In time, this incision becomes practically invisible since it is placed at the junction of two different skin tones (where the darker nipple meets the lighter skin). It's also the optimal option when correcting nipple asymmetry or performing a simultaneous breast lift.
Transaxillary Incision

A transaxillary incision enters underneath the armpit. It is one way to achieve a "scarless" breast augmentation. However, revision surgeries most likely will require additional incisions.
Transumbilical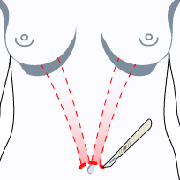 A transumbilical breast augmentation is performed by placing an opening in the navel and tunneling towards the breast. This involves the use of a micro camera to ensure correct placement of the implant. It is important to note that this technique is only used for the placement of saline implants.
Recovery
Following breast augmentation, it can take up to 6-7 months before your breasts look their best. Your implants may initially ride high on your chest. Also, they may feel very firm. This is completely normal. Generally speaking, a feeling of tightness will occur after surgery.
Be patient. Allow the swelling to recede and the implants to settle. Over time, they will drop into a more natural position. Your breasts will also soften. While it could take half of the year before you look and feel your best, you should be able to wear a bikini comfortably anywhere from 6 to 12 weeks after your breast augmentation.
Ideally, most bruising, pain, swelling and discomfort will abate after 2-3 weeks. However, it may take longer before you can comfortably sleep in any position but flat on your back. Allow several weeks before undertaking serious physical activity. Overexertion will only impede your healing and your end result.
Scheduling
Find out more about breast augmentation surgery by scheduling a consultation. During your appointment, you'll encounter a number of options and choices. With Dr. Wooten's guidance, you will select the type and size of your breast implant.
It is essential that you give yourself enough time to recover properly. Your recovery time will depend largely on the specifics of the breast augmentation procedure and also your body. Our patient coordinators will help you schedule your appointment for breast surgery.
Breast Augmentation FAQs
How much does breast augmentation cost?
Every patient is different. Costs can vary from patient to patient. Your total breast augmentation cost will depend on the specifics of your procedure. The type of implants you select in consultation with Dr. Wooten and where your breast surgery is performed both affect cost. Because of these factors, our patient coordinator will be unable to give you an exact quote until the time of your appointment. We do collect a consultation fee in advance for your appointment. If you decide to proceed with your procedure, we apply the cost of your consultation to your surgery.
How long does it take to recover?
Depending on activity and fitness levels, patients usually only need the weekend to recover from breast augmentation surgery. We maintain close contact with our patients and usually plan an office visit one week following surgery.
Dr. Wooten's post-operative plan emphasizes quick recovery. She recommends specific stretches and movements very soon after surgery. Exercises like arm raises will help to decrease swelling and stiffness. A lot can be achieved by stretching the muscles under which the implant was placed. Following your surgeon's post-surgery advice will allow for a swift recovery time.
Exercise and strenuous physical activity are to be avoided for about six weeks. After breast augmentation surgery, it is normal for the breast implants to sit high on the chest wall. This is due to tightness and normal post-operative swelling. They will settle down over the course of the following weeks. The patient can expect to enjoy their final result 1-3 months after surgery.
What about the non-surgical alternatives to breast augmentation?
There are limited options for women who want an enhanced look. Surgery is clearly the most effective one. Patients should be cautious. Non-surgical options, such as pills and creams which are supposed to "naturally" augment breasts, are largely ineffective. These products make claims that are often based on little or no clinical evidence. These products by no means offer a guaranteed result.
Breast enlargement pills are typically sold as herbal supplements. This means they are regulated by the FDA as foods, as opposed to pharmaceuticals. As "foods," herbal supplements are not required to meet the same strict standards as drugs & over-the counter medications for effectiveness, safety, or proper manufacturing practices.
Just because an herbal supplement claims to be "natural" doesn't mean it has no harmful effects. Some products' active ingredients can be dangerous if combined with other medications and may cause liver damage. Interference with prescribed drugs like birth control pills or diabetes treatments is also a risk.
Supplements that produce estrogen-like effects on the body can raise further health concerns, especially for those who have been previously diagnosed with breast cancer. Be sure to consult your doctor before engaging in any supplement regimen.
How can I enlarge my breasts without implants?
For women who don't want implants, Dr. Wooten performs breast augmentation with fat grafting – a procedure that results in a more natural look and feel.
I've heard that silicone can be dangerous; is this true?
Simply put – no. The FDA has approved silicone as a safe way to enhance breast size. It was in the 1990s that two main pillars of misinformation led to the idea that silicone was unsafe. One was that silicone implants could be rejected by the body in an allergic reaction. Patients should be aware that Silicone is an "inert material" and will not cause an allergic reaction. Another false claim was that silicone causes cancer. Again, this has been proven false. Silicone implants have been back on the market for well over a decade and have been continually rising in popularity.
The presence of a silicone implant versus a saline implant should not in any way negatively impact your health, and the risk of rupture is minimal, as long as you keep up with Dr. Wooten's instructed maintenance. In the unlikely event that an implant does rupture, it must be removed, whether it is saline or silicone.
Do breast implants need to be replaced?
Breast implants are not lifetime devices. They will eventually require replacement. The length of time before a replacement is necessary varies from patient to patient. In general, Dr. Wooten recommends replacing them every 10-12 years.