Intense Pulse Light
Conveniently located to serve the areas of Pittsburgh, PA
IPL, or intense pulse light, is a safe and effective procedure that uses light to treat the signs of aging and sun damage on the skin. From brown spots and spider veins to freckles, broken capillaries, rosacea and fine wrinkles, intense pulse light is able to target problem areas and bring a fresh, youthful glow to the skin of your face, neck, chest, hands, arms and other parts of the body.
We have helped men and women from Pittsburgh to Cranberry Township and beyond look and feel their best with med spa treatments. Contact us online today or call 724-759-7777 to schedule your microdermabrasion consultation.
Watch as Anastasia, Beleza's certified laser technician, explains and performs an IPL photofacial.
Before & After Photos
Is IPL Treatment Right For Me?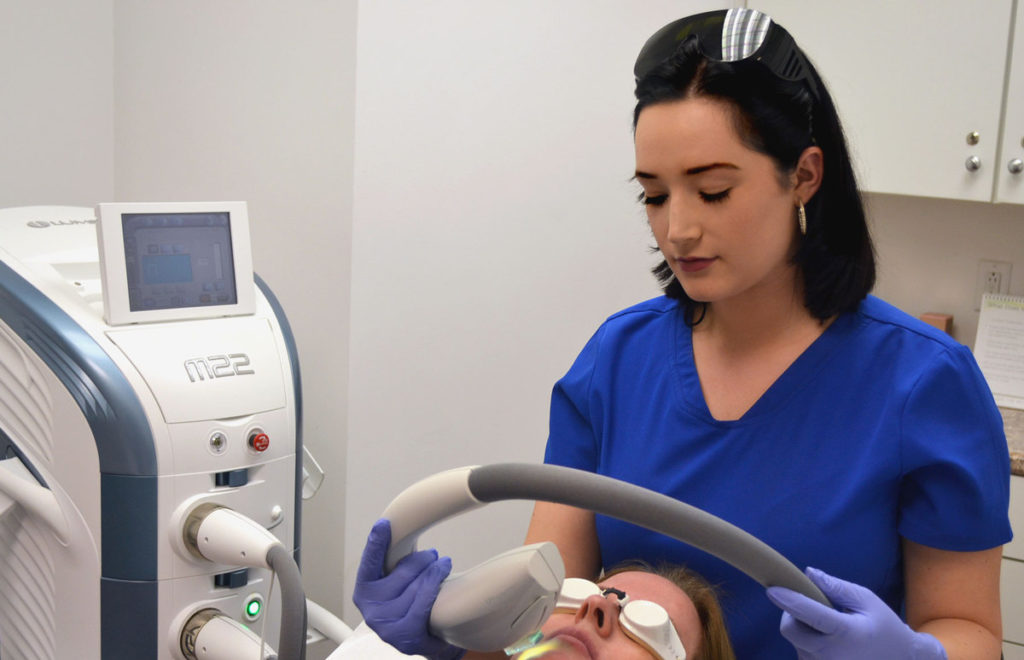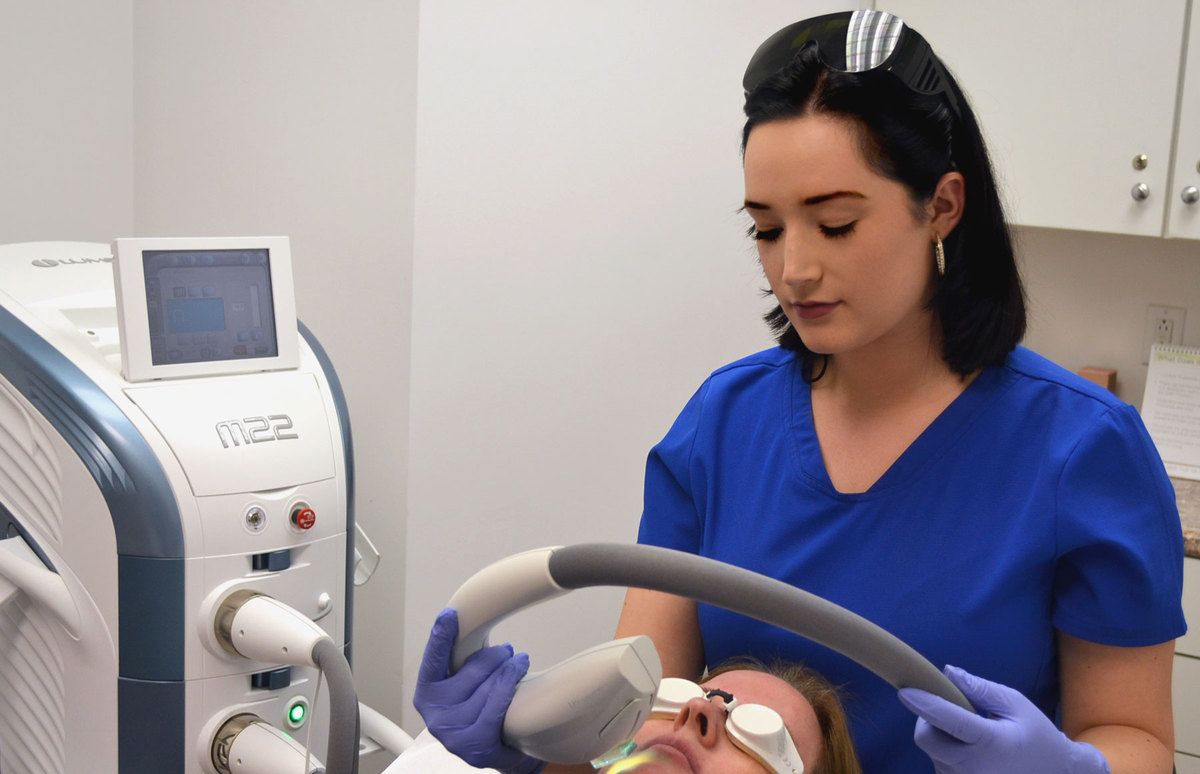 Our IPL machines work like lasers. We use the top-of-the-line Lumenis M22 machine to target light energy into specific areas of skin. The light energy that is absorbed gets converted into heat, which then affects the target area. Unlike lasers, however, IPL uses several color wavelengths in each pulse emitted, rather than just one wavelength.
This allows the light to target varying depths of the skin at varying energy levels to target pigment associated with skincare problems. These range from vascular irregularities such as hemangiomas, small broken capillaries (the kind that tend to appear at the ends of our noses and chins as we age), and rosacea.
Keep in mind that in the long run, it is impossible to completely eliminate any vascular issues, as a healthy body will continue to pump blood to the face and distribute blood, regardless of whether or not a particular vein seems unsightly to us. Therefore, skin conditions such as these can only be managed – not cured.
Regular IPL photofacials will show a marked improvement for those receiving treatment.
IPL photofacials also target the brown pigments associated with aging skin problems, such as age spots & sun spots, small freckles that come from too much sun exposure, hyperpigmentation, poikiloderma of civatte (a browning of the neck many women experience as they age) as well as other abnormalities that can disrupt an even skin tone.
The intense pulse light treatment is a non-ablative procedure. This means that it is a resurfacing method that only involves the dermis (inner layers of skin) without harming the epidermis (the outer layers of the skin). No exfoliation is involved in the procedure, and after the initial two or three days following treatment, it should not interfere with your usual skincare routine.
During the Intense Pulse Light (IPL) procedure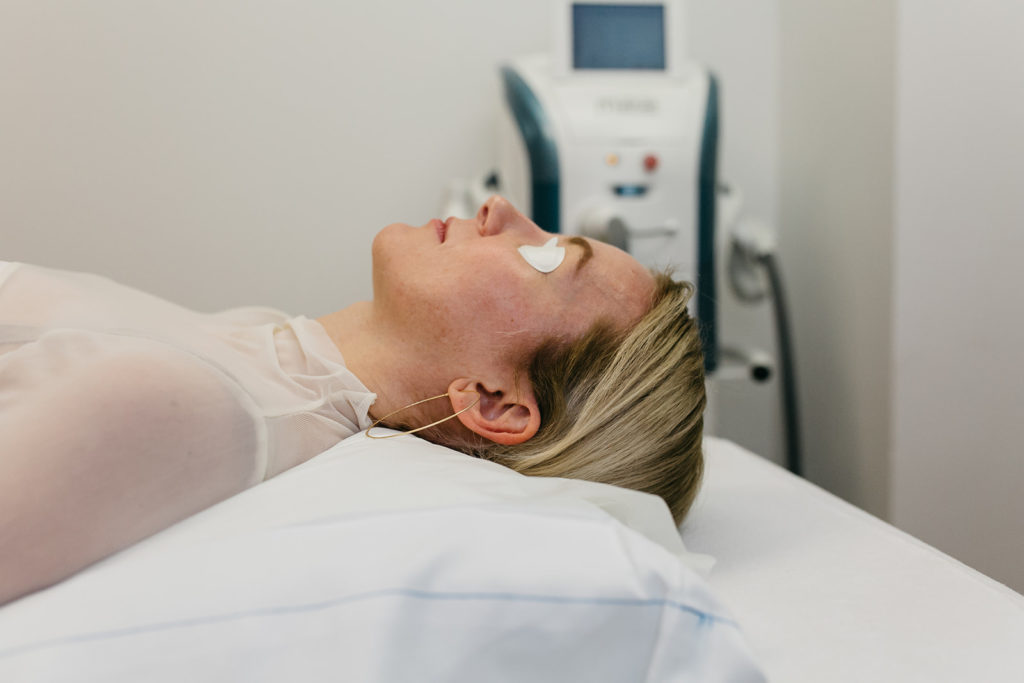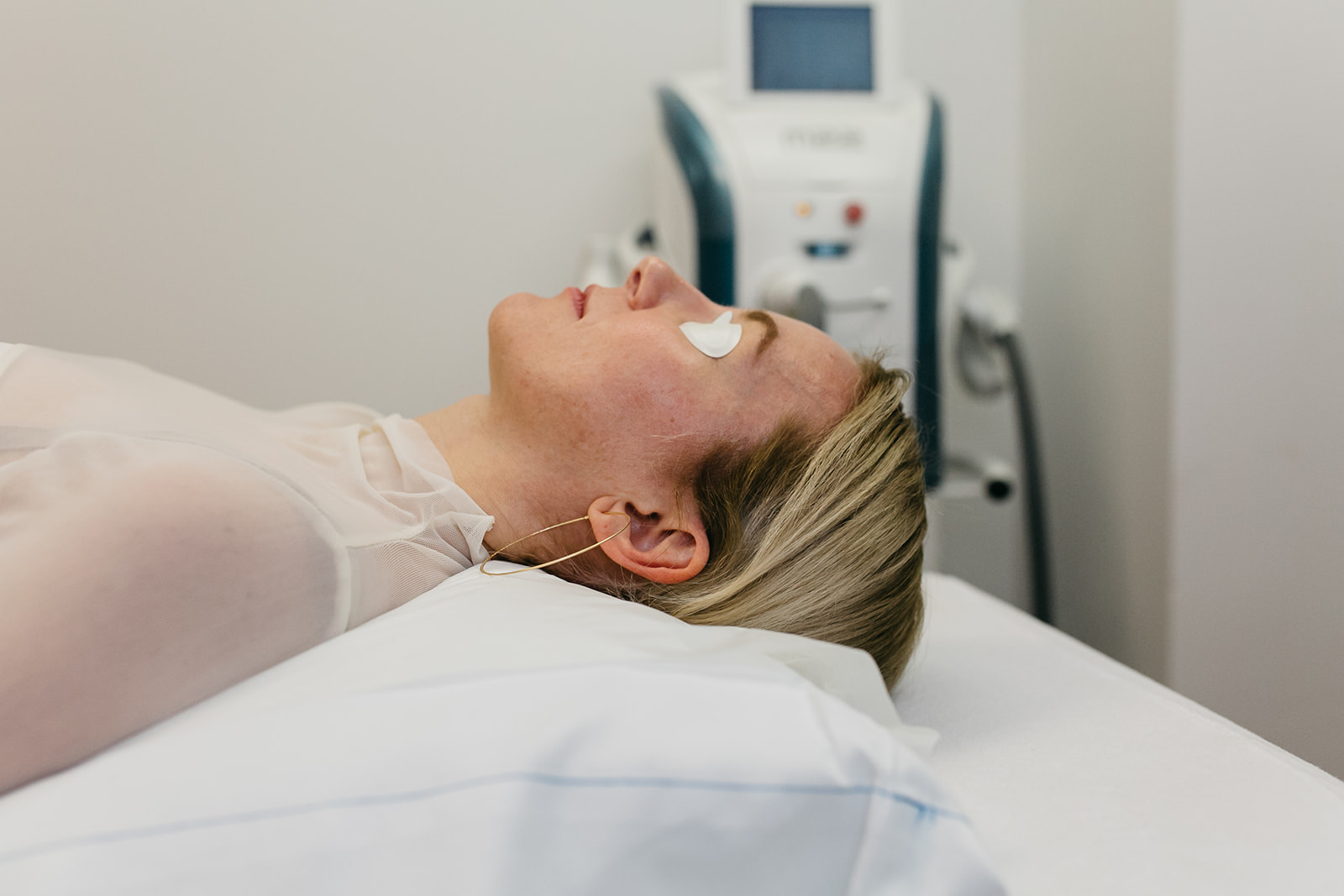 Before the procedure, our laser technician will give you a step-by-step description of the therapy. The entire process is explained: this is a good time for you to ask questions and to clearly state any concerns.
During the procedure, a cooling gel is applied to the skin area being pulsed. Our intense pulse light machine has a built-in cooling tip that helps manage any heat that enters the skin from treatment. The IPL machine head's glass tip contacts the skin and emits light pulses.
The entire photorejuvenation procedure typically last anywhere from 30-45 minutes, depending on the severity of the issues we will be treating. For best results, additional sessions, usually five to six more, may be done once every four to six weeks.
Recovery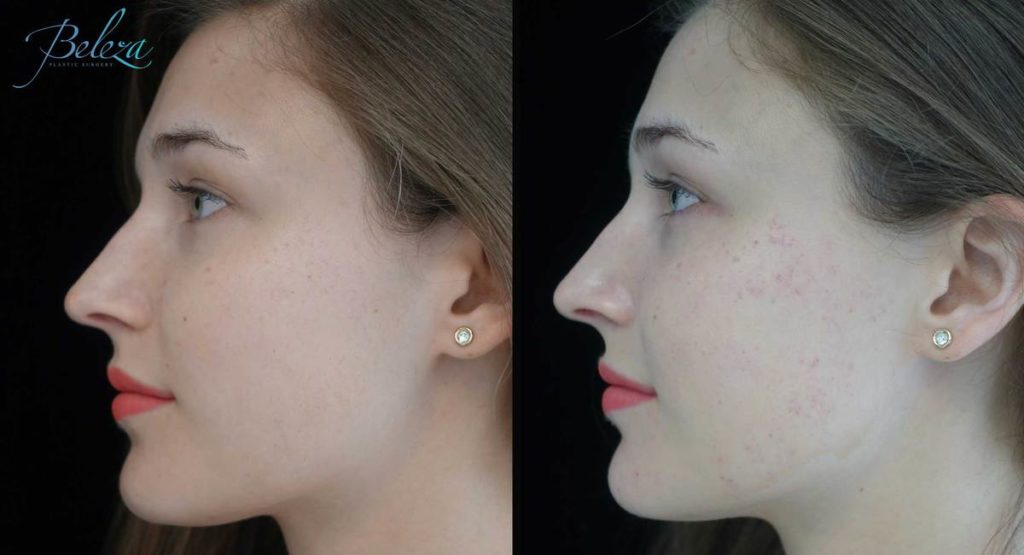 The major advantage of the IPL procedure is minimal downtime. You can go through the therapy during your lunch break and return to work after the procedure. You must avoid sun exposure during the two weeks prior to and two weeks after the treatment. You will notice the improvement in your skin after just two therapy sessions, depending on your skin condition and the severity of the problem. We do recommend that you complete a series of treatments for your best result, and then keep up with your skin as it ages by having a yearly maintenance photofacial.
Like any cosmetic procedure, complications and side effects may arise. For IPL procedures, however, side effects are typically minor, and any swelling or redness usually disappears within hours, and you will see the full effects of your treatment within a week or two