Eyelid Surgery
Conveniently located to serve the areas of Pittsburgh, PA
Aging can cause the skin above your eyelids to lose firmness. Drooping upper eyelids and lower eyelid fat commonly called under-eye bags give you an older, more tired appearance. Eyelid surgery, or blepharoplasty, involves removing excess skin and fat from the upper and lower eyelids for results that appear to turn back the hands of time – all in one surgery.
Dr. Anna Wooten has helped men and women from Pittsburgh to Cranberry Township and beyond look and feel their best with cosmetic surgery. Contact us online today or call 724-759-7777 to schedule your eyelid surgery consultation.
Candidates for Eyelid Surgery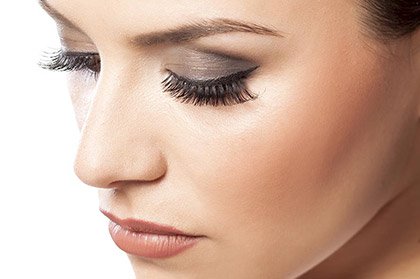 Both men and women who have loose skin, excess skin, or fat deposits in their upper or lower eyelids make great candidates for blepharoplasty. Individuals who have serious eye conditions, unrealistic expectations, or who are in poor general health may not be eligible for this procedure.
Before and After Photos
Upper Eyelid Surgery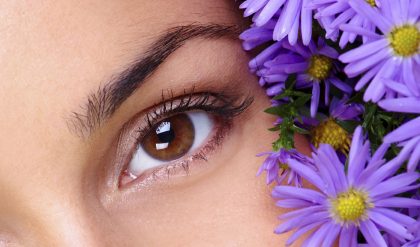 Upper blepharoplasty surgery is performed in order to get rid of overhanging skin covering the upper eyelid crease. An incision is made along the fold of your eyelid so that post surgery scarring is completely hidden. Once the skin is removed, some surrounding fat may also be removed depending on the patient. The incision is then closed.
Lower Eyelid Surgery
Lower blepharoplasty surgery is performed in order to create a smooth lower eyelid contour. Dr. Wooten does this by removing the fat pads and excess skin underneath the eye. She will then carefully lift your orbicularis muscle (lower eyelid muscle) to blend evenly with your cheek.
Asian Eyelid Surgery
Asian eyelid surgery, is designed to create a crease in the upper eyelid in individuals of Asian descent. Dr. Wooten uses a scarless technique by making the incision behind the lash line and cutting out wrinkles by excising the excess skin. Eyelid surgery scars are well-hidden and heal quickly.
Recovery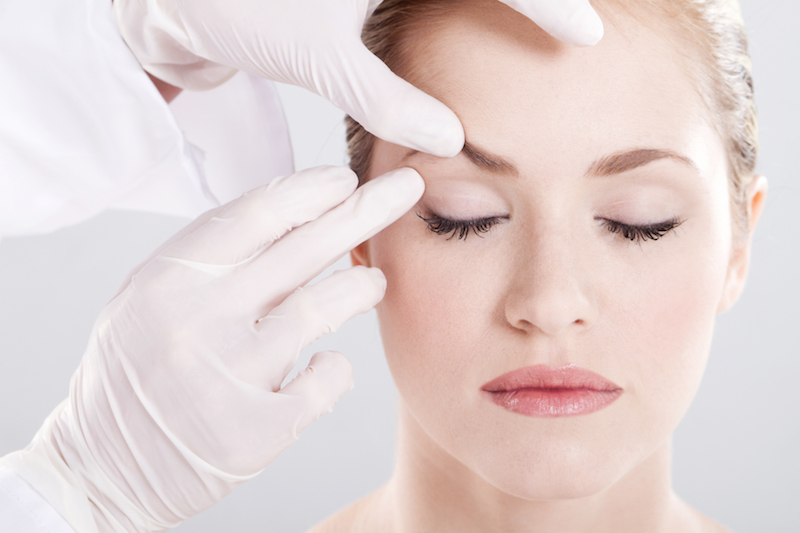 You will be released the same day after the blepharoplasty surgery. Dr. Wooten will recommend that you keep your head elevated, propped up with pillows for the first couple of days. Most likely, you will be able to return to work within a week of surgery. Most swelling will dissipate within 2 weeks.
How Much Does Eyelid Surgery Cost in Pittsburgh?
Blepharoplasty is a delicate procedure, so its costs should also be calculated with a sense of precision and consideration. Your final fee is comprehensive, covering all pre-op appointments, post-op visits, the actual eye surgery, and other necessary products or services. Dr. Wooten will provide you an exact quote at the time of your comprehensive consultation.
Frequently Asked Questions
Where are the incisions made for the upper Blepharoplasty?
Upper Blepharoplasty incisions are made in the pre-existing crease of the upper eyelid. The incision may extend to the lateral part of the eyelid into a crow's feet crease. Incisions for a Lower Blepharoplasty are placed just below the eyelashes.
Will there be scars?
The eyelid heals better than any other part of the body. Dr. Wooten educates patients that there is always a scar after any surgery. Scarring seems to be related to the thickness of the skin and the eyelid has the thinnest skin. Upper eyelid scars are not visible when the eyes are open. Dr. Wooten can discuss post-operative products to minimize scarring.
Are the results of an upper Blepharoplasty permanent?
The skin or fat that is removed will be permanent. Most patients do not have another surgery. On occasion, Dr. Wooten sees patients who had an upper Blepharoplasty many years earlier who may request a revision.
Will I have a surprised look after my upper Blepharoplasty?
No. Dr. Wooten is a highly-skilled plastic surgeon who understands the complications from an overly aggressive approach to this surgery.
Will I be able to close my eyes completely after an upper Blepharoplasty?
Yes. Dr. Wooten employs techniques that will ensure that you can close your eyes normally.
Will an upper Blepharoplasty change the shape of my eye?
The eye as a whole looks different and better, and to some extent, the shape is different. The surgery does not change the fixed structures of the eyelid, so the fundamental shape of the lids is unchanged.
What form of anesthesia will be used for my procedure?
Both upper and lower Blepharoplasty can be performed in the office under local anesthesia. These procedures can also performed under general anesthesia in conjunction with other procedures such as a Rhinoplasty and a Facelift. It is a personal choice and Dr. Wooten can help you decide what will work best for you.
Can I wear eyeglasses right after an upper Blepharoplasty?
Eyeglasses can be worn right after a Blepharoplasty. It is common for patients to return for their first post-operative visit wearing sunglasses to mask any swelling or bruising they have.
Can I wear contacts right after an upper Blepharoplasty?
You should wait two to three weeks before wearing contact lenses after a Blepharoplasty. You will experience some eyelid swelling that may make it difficult to insert your contact lenses.
How painful is the recovery?
The Blepharoplasty procedure is not painful. Generally, patients report little pain. They may feel tightness around the eyes, swelling and bruising. Dr. Wooten will prescribe a pain medication and Arnica Montana, a homeopathic medication to reduce swelling and bruising.
How soon can I go to work?
Depending on your type of work, most patients return to work within a few days to a week. Exercise and strenuous activities should be avoided for three weeks. Your sutures are in place for a week and will be removed at your first post-operative appointment. Swelling and bruising will fade over time.
When can I drive?
Driving depends on your post-operative healing and if you are taking narcotic pain medications. Excessive swelling may affect your visual fields so allow time to heal.
When can I resume exercise?
Strenuous exercises and activities should be avoided for three weeks.
What will my post-operative appointment schedule be like?
At your one week appointment, your sutures will be removed by Dr. Wooten. She will see you a month after surgery, and a year after your Blepharoplasty. If you have any concerns, you may schedule an additional post-operative visit with Dr. Wooten.
Will I have bruising and swelling and if so, how long will it last?
Patients heal differently. Your eye is an extremely delicate area and bruises and swells easily. Bruising and swelling are part of the normal healing process. It may take anywhere from two to four weeks for the swelling and bruising to fade completely.
What do I have to do to care for the incision?
Apply the antibiotic eye ointment as prescribed by Dr.Wooten. Wash your hands with soap and water before touching your eyes.
For safety, as well as the most beautiful and healthy outcome, it's important to return to your Beleza Plastic Surgery for your follow-up evaluation at prescribed times.