Restylane Lyft
Conveniently located to serve the areas of Pittsburgh, PA
Restylane Lyft Is a Dermal Filler for Cheeks and Fine Lines
Pessimists may see the proverbial glass as half empty, but optimists prefer to see it as full of life. Fullness can be a virtue, especially when it comes to facial features! Ample, round cheeks define a happy, healthy, and youthful face, but time can deplete their volume. Restylane Lyft can address deflated or hollow cheeks in one simple, 30-minute session.
The Nurse Injectors at Beleza understand the delicate harmony that dermal fillers can provide. By administering structural support beneath the surface of the skin, Restylane Lyft can erase facial wrinkles, perk up your profile, and even add fullness to aging hands. Under the leadership of Dr. Anna Wooten, the Beleza aesthetic nurses deliver remarkable results with their suite of aesthetic options. To benefit from the dedication and expertise of Dr. Wooten and her associates, please contact our offices in Sewickley and Pittsburgh. We proudly serve the needs of Western Pennsylvania and beyond, and we are eager to join you on the quest to be your best!
Before and After Photos
About Facial Rejuvenation
When wrinkles appear on your face, there are several forces at work. Every time your facial muscles contract, they pull at the skin. Botox and other popular neuromodulators, like Dysport, can help relax your muscles, but you may require more assistance than a neuromodulator can provide. When the human body ages, it produces less and less collagen and elastin. These are the scaffolding that props up the skin and keeps it looking young. In the absence of subdermal support, the skin hangs away from its underlying muscles and soft tissue, allowing gaps to invade.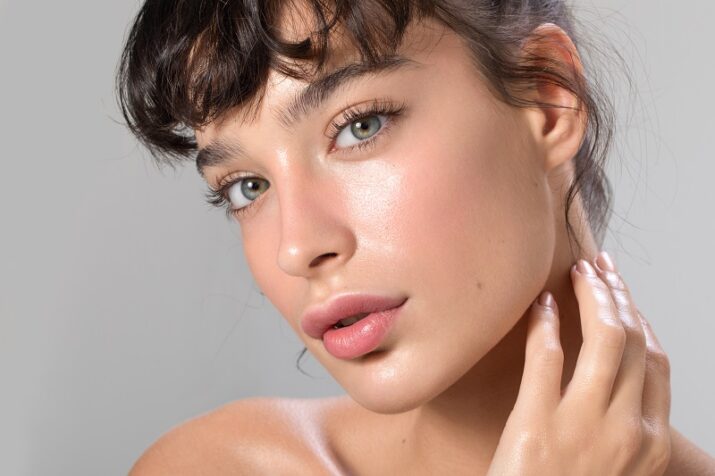 Dermal fillers literally fill the gaps beneath the skin!
As the filler settles into the hollows beneath the surface, it smooths the fine lines above. Think of it like a deflated balloon that goes from puckered to perky when you blow it up. That is the dynamic at work when a dermal filler plumps the skin.
Restylane Lyft is formulated with a hydrating substance called hyaluronic acid.[1] Found naturally throughout the human body, hyaluronic acid has the ability to cradle moisture. Many dermal fillers contain hyaluronic acid, but Restylane Lyft is specially designed to retain its volume after injection. Other dermal fillers suffer from compression issues, so they often buckle under pressure. Restylane Lyft, however, is sturdy enough to give cheeks their signature volume and restore the look of vigor and vitality.
Hand Rejuvenation
Restylane Lyft is the first product to earn approval from the Food and Drug Administration (FDA) for use on the hands.[2]
The face is not the only area where age manifests itself. As we grow older, our hands often lose definition. They may appear gaunt or even skeletal. By gently and skillfully administering Restylane Lyft into the back of the hand, your Beleza Nurse Injector will massage the serum outward until it systematically fills out your features. Get ready to give a thumbs-up to this breakthrough cosmetic procedure. If you decide that you like the results of the temporary solution, you could always schedule a consultation with Dr. Wooten later on to discuss a fat transfer to the hands. Fat transfer is a more permanent solution for adding fullness to an area.
Benefits of Restylane Lyft
In addition to the obvious cosmetic benefits of Restylane Lyft, the product is also formulated to keep discomfort at a minimum. Restylane Lyft contains lidocaine, so the injections involve little to no pain. Patients do not require additional numbing agents or medications, which streamlines the already quick and easy procedure. In 30 minutes or less, you can be back out the door to enjoy the day!
Restylane Lyft Perks:
Convenient
Comprehensive
Minimally invasive
Age defying
To experience the benefits of Restylane Lyft for your hands, cheeks, or facial wrinkles, contact Beleza at your earliest convenience to schedule your complimentary virtual consultation with our skilled aesthetic nurse injectors.
Eligible Candidates
Restylane Lyft adds volume to areas of the skin that are experiencing mild to moderate deflation. Eligible patients should have enough skin elasticity to reap the rewards of this nourishing dermal filler. If a client has excessive ptosis (sagging) in the area being treated, they might find an alternative procedure more beneficial.
Your Beleza team can determine your candidacy for Restylane Lyft during a comprehensive consultation. Please call (724) 759-7777 to schedule an appointment in Sewickley, or dial (412) 877-9388 to reach us in Pittsburgh.
Private Consultation in Pittsburgh
We want to replace the lines on your skin with lines of communication. Tell us about your medical history and aesthetic goals so that we can strategize the optimal way to move forward. If Restylane Lyft is the best approach to addressing your needs, then we can prepare you for the procedure. Otherwise, Dr. Wooten and her staff can make recommendations for products and treatments that will provide the rejuvenation you seek.
In a continued effort to communicate openly with our Pittsburgh and Sewickley communities, we regularly update our blog. Feel free to peruse our posts and bring any questions that may arise with you to your consultation.
Preparation and Procedure
The Restylane Lyft procedure is so straightforward, you may be ready for your first session immediately following your consultation. You will be welcomed into a private room and the treatment area(s) will be cleansed for injection.
Our Nurse Injectors use ultrafine needles to administer Restylane Lyft. Our devices are specially designed for precise placement and minimal discomfort. Your aesthetic goals will inform us how many units of Restylane Lyft to use to produce the desired results. Most dermal filler procedures only take about 15-20 minutes, but if you are treating several areas at once, the duration of your visit may be longer.
The backs of the hands can be susceptible to bruising, so we recommend that patients discontinue blood thinning products, unless prescribed by a physician, for 2-4 weeks prior to treatment.
Recovery and Results
Once the Restylane Lyft has been injected, your nurse will gently massage the area to ensure proper diffusion. You may experience minor swelling or redness, but these effects should subside within 2-4 hours.
Within the span of 4-7 days, you will notice even volumization in the treated area(s). Please do not itch or irritate the injection site(s) to avoid disrupting the gradual spread of Restylane Lyft to its intended destination(s). Our office sells an arnica montana topical gel that can be used to soothe this inflammation. You can also find this product for sale on Amazon, at Trader Joe's or at Whole Foods.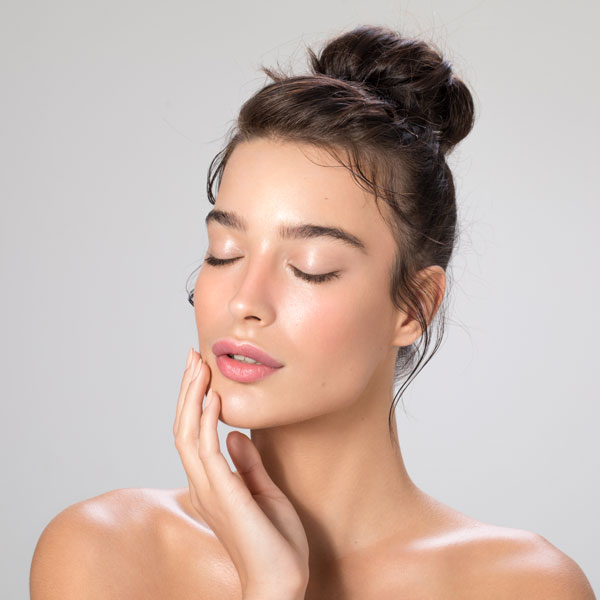 According to patient surveys, a majority of Restylane Lyft recipients indicated satisfaction with their midface injections for 12 months or more.[3] Hand treatments typically last 6 months, then may require a follow-up session to extend their benefits.
To get a glimpse of your fabulously fulfilling future, take a look at our glowing reviews.
Beleza is committed to providing 5-star service to our Western Pennsylvania community, and we can't wait to add you to our list of happy, healthy clientele.
Complementary and Alternative Procedures
The human body is not merely a collection of parts; it is a cohesive work of art. The skin flows from one area to another with elegance and radiance, so Beleza is dedicated to treating your appearance holistically. While Restylane Lyft provides volume to the hands and cheeks, you may be interested in exploring our full suite of procedures to address any additional issues you might have.
Botox Cosmetic
Every facial gesture requires muscular contractions. When muscles contract, they pull at the skin. Botox Cosmetic works by disrupting the acetylcholine at the neural junction, easing fine muscles. The result: serene, smooth skin at the treatment area(s).
---
Chemical Peels
While Botox and Restylane work beneath the skin to relax muscles and plump gaps, respectively speaking, the surface of the skin may need some attention. Chemical peels at Beleza are tailored to each patient's complexion to remove blemishes and deliver even texture and tone. Our nurses offer TCA peels which could make a great difference for patients interested in both facial and hand treatments!
---
Facelift
When sagging skin is too pronounced to address with a temporary injectable, consider the transformative benefits of a facelift. Dr. Wooten can masterfully reduce wrinkles by gently excising the lax skin around the perimeter of the hairline. She strategically conceals her incisions and celebrates the youthful essence of your appearance. A facelift can deliver stunning results!
FAQ
How much does Restylane Lyft cost in Pittsburgh?
The total price of your injectable session hinges on the number of syringes required and the extent of the area(s) being treated. Some patients may want to combine their treatment with Dysport, Botox, of other treatments, like a chemical peel. You can get a ballpark estimate for your total cost based on your specific needs during your comprehensive consultation. We are proud to offer financing options to ensure that you get the best care at the right price. 

How long does Restylane Lyft last?
The answer to this question depends on the enhancement you seek. If you receive Restylane Lyft injections in the hands, your results may last for 6-9 months or more. After 6 months, you might require a touch-up to extend the fulfillment of this revolutionary dermal filler. For facial applications, Restylane Lyft generally endures for 12 months. That's an entire year of looking and feeling wonderful, and it only takes 30 minutes per session!

References
Monheit, G. D. & Coleman, K. M. (2006). Hyaluronic acid fillers. Dermatologic Therapy, 19(3), 141-150. https://doi.org/10.1111/j.1529-8019.2006.00068.x
Khosravani, N., Weber, L., Patel, R., & Patel, A. (2019). The 5-Step Filler Hand Rejuvenation: Filling with Hyaluronic Acid. Plastic and Reconstructive Surgery. Global open, 7(1), e2073. https://doi.org/10.1097/GOX.0000000000002073
Restylane website. (2020). Product specs retrieved from https://www.restylaneusa.com/resources/faqs