Nipple Inversion Treatment
Conveniently located to serve the areas of Pittsburgh, PA
Dr. Anna Wooten is a nationally recognized expert in Breast Augmentation. For more information about this procedure please view our Breast Augmentation Pittsburgh page.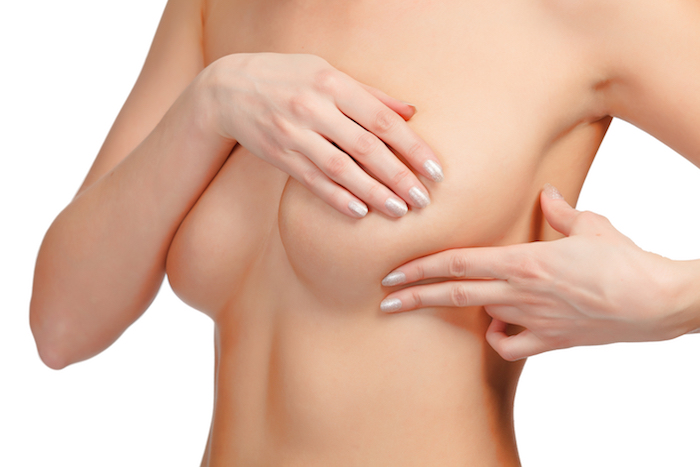 Inverted nipple correction surgery is a cosmetic procedure that corrects sunken or inverted nipples. If you are dissatisfied with the look or feel of your chest, consider the help of Pennsylvania's best aesthetic surgeon.
Dr. Anna Wooten has helped men and women from Pittsburgh to Cranberry Township, Sewickley, Wexford, and beyond look and feel their best with cosmetic surgery. Contact us online or call (724) 759-7777 to schedule your nipple inversion surgery consultation.
About Nipple Inversion
Two out of every 100 people — both men and women — have inverted nipples. But just because it is a common condition, that doesn't mean it is irreversible. Many people aren't aware that inversion surgery is available to correct the nipple. Inverted nipples are fairly easy to detect. Rather than protruding, the nipple points inward and may appear like a slit or hole in the breast.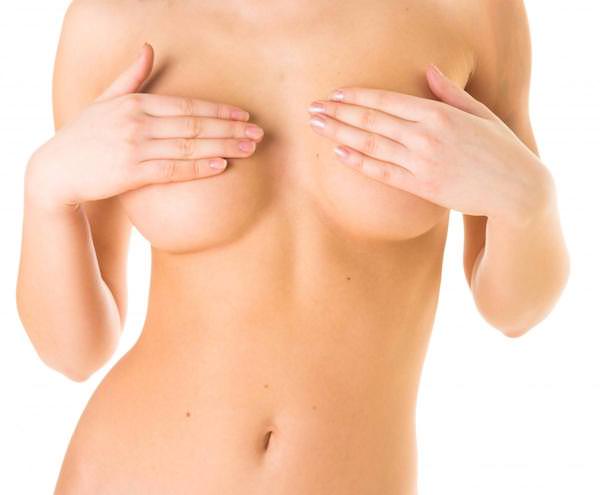 One or both nipples can be inverted. Nipple inversion is usually a congenital condition, but it can be related to scarring from breastfeeding. An inverted nipple may also complicate or prevent breastfeeding.
The milk ducts themselves may be the source of the inversion. When the lactiferous ducts are shorter than average, they may pull back the nipple.[1] Dr. Wooten will assess the root cause of the inversion and explain her findings before suggesting a remedy. After all, each case is unique and each patient deserves a customized approach to nipple correction surgery.
Levels of Inversion
The severity of an inverted nipple usually falls into one of three major categories, but every person's experience varies.[2]
Grade 1 – The nipple may lie flush along the plane of the areola (the dark skin surrounding the nipple), but it can be everted (pulled out) fairly easily. The protruding nipple can maintain its projection temporarily.
Grade 2 – The nipple can be pulled out, but not easily. It will retract fairly quickly. Grade 1 and 2 cases may respond to cold temperatures, but Grade 3 cases do not.
Grade 3 – It is difficult or impossible to manually evert the nipple.
Before and After Photos
Benefits of Surgical Correction
The physical benefits of nipple inversion treatment are quite apparent. The nipple will be released from its strained, restrictive status to protrude freely. But there are also a host of psychological rewards that accompany nipple correction surgery.
When the body reflects a person's ideal vision of themselves, it helps reduce insecurities. Accepting who you are allows you to express yourself more openly. Intimate scenarios are not as daunting when you enjoy a boost in confidence. Beleza Plastic Surgery is honored to provide our clients with the opportunity to empower their lives. By shaping the look of your dreams, we may help those dreams soar higher than ever before.
Benefits of Nipple Inversion Surgery
Allows the nipple to protrude naturally
Decreases inhibitions in certain situations
Increases self-assuredness
To experience the benefits of nipple correction surgery, please contact our offices in Pittsburgh or Sewickley, Pennsylvania.
Eligible Candidates
If your nipple is pulled inward or features a divot that displeases you, you may be the ideal candidate for corrective surgery. Several techniques can alleviate nipple inversion, and Dr. Wooten wants to ensure that you receive the proper care for your situation. Please be ready to share your complete medical history and future goals so she can determine your eligibility for nipple correction, and establish a corresponding clinical plan.
Private Consultation at Beleza
It may be difficult to discuss intimate issues, but the first step towards improvement is communication. After hearing what you have to say, Dr. Wooten can perform a brief physical examination before creating a strategy tailored to your anatomy and needs.
In an effort to provide continued communication with our community, we regularly update our blog. Feel free to read through our posts and bring any questions that may arise with you to your consultation. Please call (724) 759-7777 to schedule an appointment.
Preparation
During your consultation, you will receive detailed instructions to prepare you for nipple inversion surgery. Please follow these directions carefully, as they are customized specifically for you.
In general, it is advisable to quit smoking at least three weeks prior to any invasive procedure. Dr. Wooten may also ask that you stop taking certain blood-thinning medications to minimize swelling and bruising.
Procedure
The issue of inverted nipples is permanently resolved with a nipple correction surgery. Dr. Wooten performs the surgery under local anesthesia, taking about 30 minutes to complete the entire process.
To learn more about nipple correction surgery, please contact us at your earliest convenience.
Depending on the nature of the inversion, Dr. Wooten may employ different approaches. The surgery may be as straightforward as releasing the tension on your lactiferous ducts, thereby allowing the nipple to protrude on its own. Alternately, Dr. Wooten may use the flap technique to prop up the nipple from below using your own tissue to create a supportive base below the surface of the skin.[3]
Healthy Recovery
Nipple correction surgery is one of Beleza Plastic Surgery's simplest procedures. Neither general anesthesia nor any form of sedation is required. Patients may experience some mild swelling and discomfort following the procedure. You can manage any moderate pain you may experience with medication prescribed by Dr. Wooten.
Remarkable Results
Enhancement is all about transformation. We are humbled by the opportunity to change our patients' lives for the better. It is truly gratifying to hear kind words like the following from a woman who benefitted from nipple correction surgery at Beleza:
"I used to be so uncomfortable with my body. No one would see me naked… I just honestly felt disgusted with myself. Since I got my surgery, I feel 110% more confident. I'm so excited that I get to wear cute, flowy tops. I'm no longer jealous of other girls. Dr. Wooten and her staff made everything wonderful. They made me feel very comfortable… I just feel confident being in my own skin, wearing whatever I want without having to think twice about what someone's going to think or say. I just feel good in being who I am now!"
For more heartfelt testimonials about the healing power of improvement, please visit our reviews page.
Complementary and Alternative Procedures
Nipple inversion surgery can bring relief and restoration to the breast, but you may also want to consider enhancing the size or shape of your chest. Breast augmentation adds volume for those looking for a boost. If breasts are sagging or wrinkled after weight loss, or simply due to the natural aging process, you may want to consider a breast lift.
Regardless of the exact suite of services you desire, Beleza Plastic Surgery can elevate your look and raise your perspective. Contact us online or call (724) 759-7777 to discuss your unique needs and goals.
Cost of Nipple Correction in Pittsburgh
The cost of nipple inversion surgery varies depending on the exact nature of your treatment. Dr. Wooten will provide transparent pricing as part of your comprehensive consultation. In the meantime, feel free to familiarize yourself with our financing page to get an idea of our credit options and payment portal. You deserve the best care at the right price, and Beleza Plastic Surgery is committed to delivering just that.
FAQ
Are the results permanent?
Yes! Nipple correction surgery is a procedure with permanent results.
Will this procedure compromise nipple sensation?
Correction of inverted nipples is a relatively simple procedure, and should not result in sustained numbness. Nipples may, however, be tender for up to a few weeks following the procedure.
How long does Nipple Inversion surgery take?
It will usually take Dr. Wooten under one hour to correct inverted nipples, depending on the unique case of the patient.
Can you make my nipple on one side look like the one on the other?
The answer to this question may depend on specific circumstances and conditions. Dr. Wooten will be able to evaluate your situation and give you an answer when you come in for your consultation.
What will my recovery time look like following a nipple inversion correction?
Since this is a simple in-office procedure, recovery is minimal. You could come in at the end of a workday for your procedure, go home afterward, and be fine for work again in the morning. Barring any extenuating circumstances, your recovery will be swift. Contact us with any questions or concerns you may have regarding the recovery process. 
References
Terrill, P. J., & Stapletoa, M. J. (1991). The inverted nipple: to cut the ducts or not?. British Journal of Plastic Surgery. 44 (5) 372-377. DOI: 10.1016/0007-1226(91)90152-a
Scholten, E. (2000). The classification of inverted nipples. Plastic and reconstructive surgery, 106(3), 737-738. Retrieved from: https://journals.lww.com/plasreconsurg/Fulltext/2000/09030/The_Classification_of_Inverted_Nipples.46.aspx
Persichetti, P., Poccia, I., Pallara, T., Delle Femmine, P. F., & Marangi, G. F. (2011). A new simple technique to correct nipple inversion using 2 VY advancement flaps. Annals of Plastic Surgery. 67 (4) 343-345. DOI: 10.1097/SAP.0b013e318209a63e