Restylane Kysse
Conveniently located to serve the areas of Pittsburgh, PA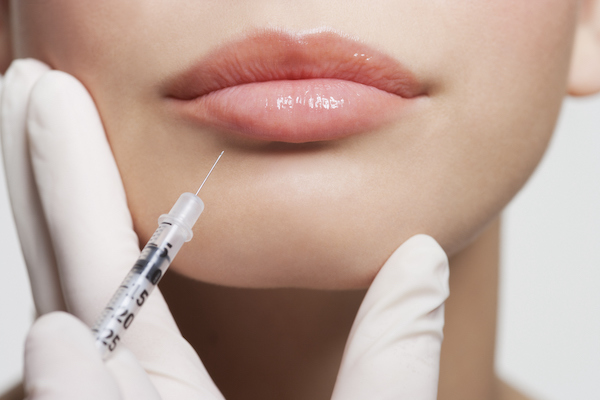 Restylane Kysse is an injectable lip filler treatment that enhances lip volume and smooths away smile lines. As we mature, the gradual loss of collagen production may cause a decrease in fullness of the lips. In addition, lost skin elasticity can cause wrinkles to appear around the lips. The treatment flawlessly combines the naturally occurring hyaluronic acid (HA) with the innovative XpresHAn technology to effortlessly enhance the lips and the lower-thirds of the face. If you're looking to enhance the contours of your lips and reduce fine lines, then a Kysse treatment may be the perfect solution. Kysse and tell your own story and schedule an appointment with Beleza Plastic Surgery in greater Pittsburgh! Get in touch by calling:
Before and After Photos
About
The year 2003 was a turning point in soft tissue augmentation treatment. It was the year that Restylane, the first hyaluronic acid (HA) filler, received FDA backing. [1] This safe, minimally invasive treatment was seen as a gamechanger as it effortlessly provided extra volume to treated areas. Since then, new additions to the Restylane family and other related injectables have created a popular way to enhance various features of the face.Hyaluronic acid is a glycosaminoglycan, a type of acid that is vital to the extracellular matrix. [2] This intricate network of proteins and other molecules provides structural support to surrounding tissue. [1] As time progresses, HA production decreases and leads to creases and hollowness around the face. When Restylane Kysse is injected, the hyaluronic acid draws water to the matrix, rehydrates it, and provides support. [2][3] This in turn, leads to eliminating fine lines and volumizing the skin. In addition, Restylane's XpresHAn (pronounced "expression") addition to the Kysse treatment allows for easy integration to the tissues thanks to the gel's specially formulated smooth, flexible texture. As a result, you can easily achieve a natural-looking expression with fuller lips and smoother skin texture with this innovative technology.
Benefits
Restylane Kysse gives patients the ultimate look for their lips. You can enjoy luscious, natural looking lips with this easy treatment. Other can't-miss benefits of Restylane Kysse are:
Significant Results: Kysse provides better volume and accentuation for the lips. Smile lines around the lips are smoothed to reveal a younger, vibrant look.
Natural Appearance: The treatment contains hyaluronic acid, a biocompatible and naturally-occurring gel found in our bodies. [3] The formula contains finer gel particles that create a natural appearance for the lips.
Minimal Pain: Kysse contains 0.3% lidocaine, an anesthetic that allows for a more comfortable experience.
No downtime: No surgery or incisions are needed. Patients can resume their lives without an extensive recovery process.
Long-lasting: Results are yours to enjoy for 6-12 months. Additional treatments down the road can prolong results.
Candidates for Restylane Kysse in Pittsburgh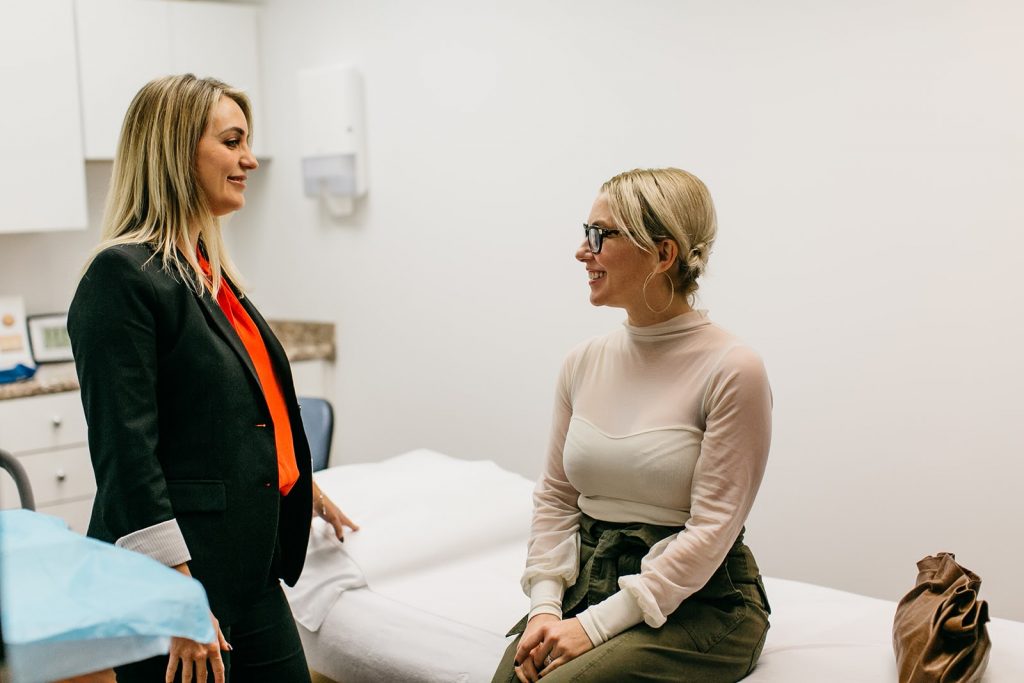 Men and women over the age of 21 are candidates for Restylane Kysse. Interested candidates are looking to fix the appearance of their lips because of age-related loss or wrinkles near the lips.
Ideal candidates should also:
Want luscious, fuller lips without surgery
Have realistic expectations of what Restylane Kysse can do
Not be allergic or sensitive to lidocaine or hyaluronic acid
Not be prone to bleeding disorders
Not be pregnant or breastfeeding
Not have skin conditions such as cold sores or rashes
Contact Beleza Plastic Surgery for a consultation with our nurse injectors or call (724) 759-7777 (Sewickley) or (412) 877-9388 (Pittsburgh).
Personal Consultation
Dr. Anna Wooten is an American Board of Plastic Surgery-certified plastic surgeon. Following her outstanding experience at the University of Pittsburgh Medical Center Department of Plastic Surgery, a top ten plastic surgery training program nation-wide, Dr. Wooten opened Beleza Plastic Surgery to culminate her years of unique education and training.
Your consultation will likely take place in Beleza's main office in Sewickley or virtually – via telehealth! There, you'll meet with our Beleza Nurse Injectors, who will learn about your aesthetic ambitions. Then, we'll examine your lips and surrounding areas. After developing a personalized approach, we'll discuss how Kysse will bring a well-contoured, voluminous look for your lips. Finally, your session will conclude with us providing you with a list of instructions to follow before treatment.
Set up your consultation with us at one of our locations in the greater Pittsburgh area. Or, kindly call:
Let's keep in touch! Feel free to connect with us on Facebook or Instagram. We also invite you to read our informative and thought-provoking procedure posts on our blog.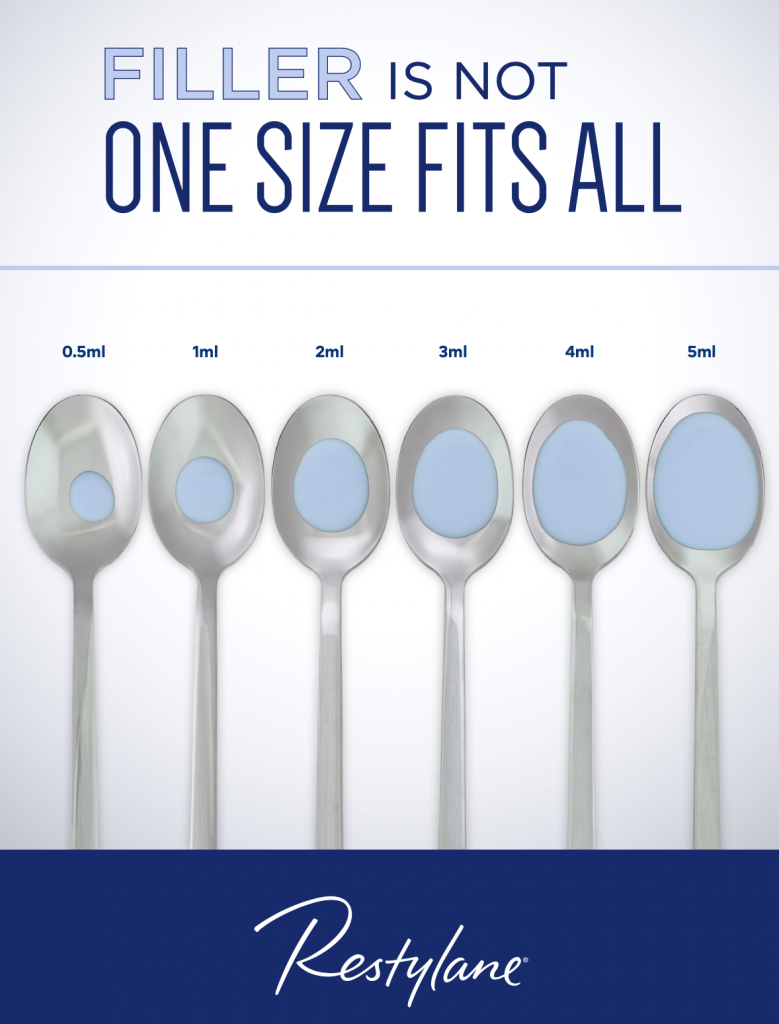 Preparation
Beleza Plastic Surgery's dedication to safety and customer satisfaction allows us to tailor everything to you, including preparation. Getting ready for your treatment is a straightforward process. However, we recommend completing a few items before coming to the office. They include:
Quit smoking two weeks before treatment. Tobacco products are known to constrict blood flow and dehydrate your body.
Refrain from alcohol a week before treatment to minimize bruising.
Tell our nurse injectors if you're taking any blood-thinning medications such as NSAIDs like ibuprofen, or supplements like fish oil.
Avoid certain topical products such as Tretinoin or any anti-aging products a week prior.
Do not wax, bleach, tweeze, or use hair removal products near the area a week before.
Arrive refreshed and excited for your treatment.
Restylane Kysse Procedure
Before your session starts, our talented and experienced nurse injectors will apply numbing cream to your lips. Once the anesthetic cream has taken effect, the nurse will inject Kysse in a precise manner into the edges of the top lip and the center of the bottom one. Injections will continue until the desired result is achieved. Once completed, the area is massaged thoroughly to ensure the gel is distributed evenly. Some patients may feel some minor discomfort, but this should subside when treatment ends. The entire experience should take place in under an hour.
A Simple Recovery
Recovery is fast. Patients are free to continue with their lives as soon as their session ends. However, we recommend avoiding strenuous activity and applying makeup for the next 24 hours. Feelings of minor discomfort, irritation, and swelling may be seen for the first three days after treatment. Please refrain from itching or touching the injection sites. We advise you to keep your head elevated with an extra pillow for the next night or two so the results can settle in properly.
Results
Immediate improvement in the size and shape of your lips can be seen after treatment. However, the continued profound impacts of Kysse will show within five days. After that, you can enjoy supple, sultry lips for 6-12 months. After that, you can extend your new look with additional Kysse treatments.
Clinical trials conducted by Galderma (which produces Restylane) while developing this cosmetic reported extremely high levels of patient satisfaction. Over 98% of participants were satisfied with their Kysse treatment, 96% of them agreed their lips looked natural, and 95% said they saw improvements eight weeks after treatment.
Corresponding & Complementary Procedures
At your consultation at our offices we will discuss all your options.
One popular complement to lip filler is "lip flip." A "lip flip" is basically a small amount of Botox, Dysport, or other neuromodulator injected into the muscle of the upper lip. Lip flips release the muscle in the upper lip to pop the upper lip outwards for a more pronounced look! Lip Flips are simple little procedures which can easily be combined with Restylane Kysse or other lip fillers to offer an optimal result.
Our skilled nurse injectors may also recommend other Restylane products if you're interested in targeting different areas of your face without surgery. They include Restylane, Restylane Refyne, Restylane Defyne, and Restylane Lyft. Some patients may choose to combine their HA filler treatment with neuromodulator injectables, such as Botox. The injectable makes modifications to the upper lip to allow for a fuller pout and smoothing away fine lines.
Cost
The price of the lip filler is based on each syringe used. The final cost will depend on your aesthetic intentions, as you may combine Kysse with other injectable procedures. To keep costs low we participate in rewards programs like Aspire Rewards, which is a loyalty program offered by the manufacturer of Restylane Kysse. We'll take the time to discuss your financial options in fuller detail at your consultation. Our office is pleased to provide helpful resources on our financial page so you can make your treatment come to fruition.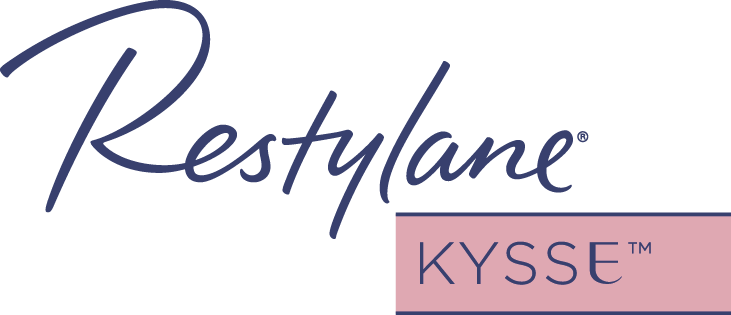 FAQ
Is Restylane safe?
Injectables like Restylane are extremely safe. Dr. Wooten's commitment to safety is backed by her use of only FDA-approved products. 
How Long Do Results Last?
Every patient is different. However, most patients can enjoy their new look for between  6-12 months. Many find that their Kysse lasts even longer!
Are Restylane injections painful?
Beleza Plastic Surgery will do everything we can to make sure your session is as painless as possible. As a result, most patients feel minimal discomfort as a result of the topical numbing agent and the lidocaine in the Kysse formula. 
References
Daoud, A., & Weiss, R. (2021). Hyaluronic Acid Fillers: Where We Have Been and Where We Are Going. In www.intechopen.com. IntechOpen. https://www.intechopen.com/chapters/76149
Yue, B. (2014). Biology of the Extracellular Matrix. Journal of Glaucoma, 23, S20–S23. https://doi.org/10.1097/ijg.0000000000000108
Zerbinati, N., Lotti, T., Monticelli, D., Martina, V., Cipolla, G., D'Este, E., Calligaro, A., Mocchi, R., Maccario, C., Sommatis, S., Lotti, J., Wollina, U., Tchernev, G., & França, K. (2018). In Vitro Evaluation of the Sensitivity of a Hyaluronic Acid PEG Cross-Linked to Bovine Testes Hyaluronidase. Open Access Macedonian Journal of Medical Sciences, 6(1), 20–24. https://www.ncbi.nlm.nih.gov/pmc/articles/PMC5816299/