Tummy Tuck
Conveniently located to serve the areas of Pittsburgh, PA
A tummy tuck (abdominoplasty) performed by Dr. Anna Wooten of Beleza Plastic Surgery is designed to produce a more flattering mid-section for both female and male patients*. Factors that might lead an individual to seek a consultation for a tummy tuck include a bulging abdomen, weak abdominal muscles following pregnancy, and excess skin after significant weight loss.
Dr. Anna Wooten has helped men and women from Pittsburgh to Cranberry Township and beyond look and feel their best with cosmetic surgery*. Contact us online today or call 724-759-7777 to schedule your tummy tuck surgery consultation.
Listen as Erin, a Tummy Tuck patient of Dr. Wooten's, describes her personal Beleza experience. Remember that each patient's experience is different, and that her story may not be the same as yours.
*results may vary
Before & Afters
Suitable Candidates
As many men and women have come to discover, sometimes diet and exercising can leave you short of your aesthetic goal. Women and men who are in good general health but have an excess of fat or loose skin along their waistline are excellent candidates for Dr. Wooten's abdominoplasty procedure*.
Who Is NOT a Candidate
Individuals that are significantly overweight, smoke, or have serious medical conditions (e.g., autoimmune disorders) usually do not make good candidates for tummy tuck surgery. Neither do women that plan to become pregnant, or people that plan to lose weight in the future; they should postpone surgery until they are finished having children, or they have achieved their stable ideal weight, in order to avoid diminishing the outcome of their surgery.
What to Expect in Your Consultation
A tummy tuck is also not suitable for individuals that desire perfection instead of improvement. Anyone that expects a perfect stomach without any scarring will not be satisfied with the outcomes of surgery.
When you arrive to your abdominoplasty consultation, Dr. Wooten will begin by asking questions about your current and past medical conditions and overall health. She will also ask about prior surgeries, your current medications (including diet pills and supplements) and if you smoke frequently. Keep in mind that it is extremely important to be thorough with your responses — particularly as regards your smoking and alcohol use — as this will allow Dr. Wooten to proactively address any complications that may arise. Dr. Wooten will then discuss your goals, provide you with information on tummy tucks and explain what tummy tuck surgery can and cannot accomplish*.
After reviewing your medical history, Dr. Wooten will discuss your priorities, and will subsequently provide you with information on tummy tucks and explain the advantages and disadvantages of the procedure to you*.
*results may vary
How Does One Prepare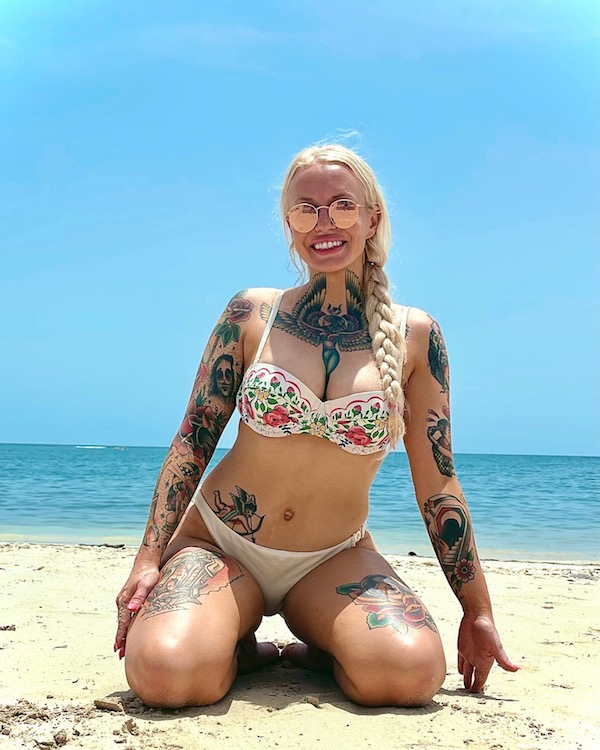 Dr. Wooten provides complete instructions to prepare you for your tummy tuck. These instructions include having lab testing and other evaluations in anticipation of surgery. It also requires avoiding smoking and people who smoke, as well as avoiding or adjusting current medications, aspirin and other anti-inflammatory drugs.
For the day of surgery, patients should arrange for someone to drive them to and from surgery and accompany them for the first 24 hours after surgery. Prepping your bed or couch area with recovery essentials is also advisable.
Tummy Tuck Procedure Details
Tummy tuck operations vary in scope and are frequently subdivided into categories. The amount of time that a tummy tuck takes can range anywhere from 3.5 to 5.5 hours, depending on the level of complexity and whether or not liposuction is required.
Abdominoplasty is performed under general anesthesia. Dr. Wooten makes an incision just above the pubic area that varies in length depending on the amount of excess skin; it can extend as far as from one hip to the other. The muscle wall is then tightened with permanent sutures. The remaining skin and fat are tightened, the excess is removed and then the incision is closed. Liposuction is often used to complement the tummy tuck procedure. Performing those procedures simultaneously redefines the waistline and elongates the torso, making it more streamlined and attractive.
The amount of fat and skin removed varies by doctor, method, and patient, but is typically less than 10 pounds*.
*results may vary
Tummy tuck surgery can and often is combined with other plastic surgery procedures such as liposuction. Tummy tucks can be combined with breast lift or breast augmentation for a comprehensive mommy makeover, which addresses pregnancy and nursing-related changes to the breasts and abdomen*. Patients that have lost a significant amount of weight might choose to combine tummy tuck with a body lift procedure to eliminate loose skin and tighten the tissues of the abdomen and the rest of the lower body*.
Lipoabdominoplasty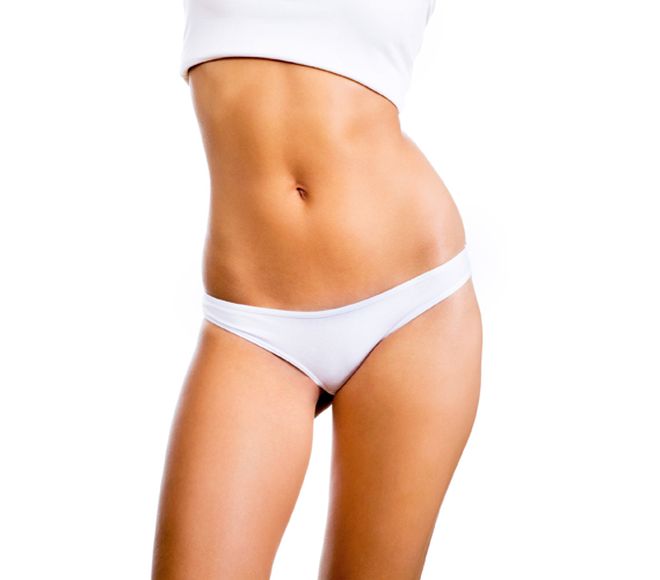 A firm midsection is the classic sign of health and vitality. Beleza Plastic Surgery can go a step further to help you shape your abdomen with lipoabdominoplasty*. Dr. Wooten's lipoabdominoplasty procedure combines a tummy tuck with liposuction to deliver the most dramatic results possible, bringing back that trim, youthful look and the confidence that goes with it*. Learn more about lipoabdominoplasty options available to you and how we can truly help you reach your body contouring goals by contacting our office*.
Recovery
When the anesthesia wears off, some pain will be expected around the treated area. Abdominoplasty is an outpatient procedure. After the procedure, the patient should be able to get up, walk around, and go home, although they'll need someone else to drive*. We recommend arranging for this person to also stay with you to assist you during the first night of your recovery. In the case of a larger scale treatment, patients may need to stay overnight for the first night of recovery, but this is rare.
Individuals are generally able to return to work or school two weeks after the procedure. Scarring is expected after abdominoplasty surgery.
Beleza PA-C, Lauren Peltz, reviews some common procedures for recovery and drain care after tummy tucks. Not every patient requires JP drains, but for those who do, Beleza protocols ensure that the process is smooth. Plastic surgery patients at Beleza are prepared for their recovery process.
Dr. Wooten is very intentional about her scar placement. She always makes sure to place her incisions very low on the abdomen, so that these scars are well-hidden by underwear or a bathing suit.
*results may vary
How Much Does a Tummy Tuck Cost in Pittsburgh?
The cost of a tummy tuck depends on the extent of the procedure and how many components it includes. After your initial consultation, Dr. Wooten will provide a quote for the tummy tuck surgery. This quote will include the precise cost of all services (pre-operative appointments, post-operative appointments, surgery, and other necessary products or services) associated with abdominoplasty. Dr. Wooten's quote will be comprehensive and exact.
Why Should I Choose Dr. Wooten
To learn more about how tummy tuck can help you achieve your desired results, book an informational consultation at Beleza Plastic Surgery*. Call or contact us online today.
Dr. Wooten has all the qualifications necessary for a safe and successful surgery*. She is a board-certified plastic surgeon, and has performed many tummy tuck procedures in her years of practice. She is very knowledgeable about how to avoid complications and how to handle them if they do arise. In fact, she uses special precautions during all of her surgeries in order to ensure that her patients have a safe procedure and recovery*.
Dr. Wooten also has a warm and compassionate approach to patient care. She takes her time to get to know her patients, to understand their unique needs and goals and recommend a customized approach that is likely to achieve the desired outcomes, whether that be with abdominoplasty, lipoabdominoplasty or another body contouring procedure*. Patients looking for extraordinary tummy tuck results in Pittsburgh and the surrounding areas choose Dr. Wooten.
Book a Consultation to Discuss Tummy Tuck with Dr. Wooten
Book a Consultation