Chin Reduction
Conveniently located to serve the areas of Pittsburgh, PA
Sometimes, when we are bothered by our appearance, we don't know what specifically is the cause. This is the reason why a consultation with a board-certified plastic surgeon can help to pinpoint the correct path for those who aren't sure what they need. One procedure that has a dramatic, yet subtle, effect is chin reduction. Perhaps also called a 'jaw reduction,' or a 'chin shave,' surgically reducing the size of one's chin has an impactful result.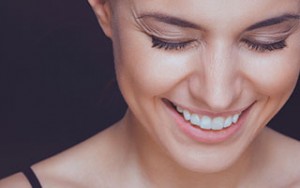 Whether your goal is to enhance your natural features, or simply to balance out your face, a consultation with Dr. Anna Wooten at Beleza Plastic Surgery will be informative and helpful while you make your decision. She has helped men and women from Pittsburgh, Sewickley, Cranberry Township, and beyond look and feel their best with cosmetic surgery.
Candidates for Chin Reduction Surgery
Typically, genetics are to blame when it comes to an overlarge chin or jaw. Despite our best efforts, there is very little, short of surgery, that can be done to minimize it.
You may be a good candidate for a chin reduction if you're noticing:
an imbalanced profile
a jaw that, in profile, protrudes beyond the tip of your nose
that you are feeling self-conscious about the shape of your lower face
Before and After Photos
The Surgery
During the procedure, which will take place in one of the accredited facilities out of which Dr. Wooten operates, Dr. Wooten will make an incision under the chin or inside of the mouth, and manually shave down the bone. After this, she will carefully close the incision site, making sure all scars will be placed in an unnoticeable location.
Recovering from Jaw Reduction Surgery
The chin reduction is a cosmetic procedure with a relatively minimal recovery period. Beginning immediately following surgery, you will be required to wear a compression garment to minimize swelling and ensure proper healing, and it is recommended that you take a few days off from work.
How Much Does Chin Reduction Cost in Pittsburgh?
The price of a chin reduction procedure is customized to each patient and their needs. Costs vary depending on whether or not you will need liposuction incorporated into your procedure. Dr. Wooten will explain the fees covered by your final quote, which will be precise and transparent. This quote entails all services (pre-operative appointments, post-operative appointments, surgery, and other necessary products or services) associated with the chin reduction process. 
Chin Reduction FAQs
How much does a chin reduction cost?
Your cost will depend on multiple factors, such as how much surgery is required, and which hospital or surgery center you choose for your procedure. Call our office to speak to our patient coordinator and get an estimate.
Will my chin reduction leave me with a scar?
Yes. Like any other major surgery, your jaw reduction will leave you with a scar. However, as a board-certified plastic surgeon, Dr. Wooten is especially trained in minimizing the appearance of scars. Not only that, but the placement of you incision sites will either be under the chin or actually inside the mouth.