Labiaplasty Revision Surgery
Conveniently located to serve the areas of Pittsburgh, PA
What Is a Labiaplasty Revision?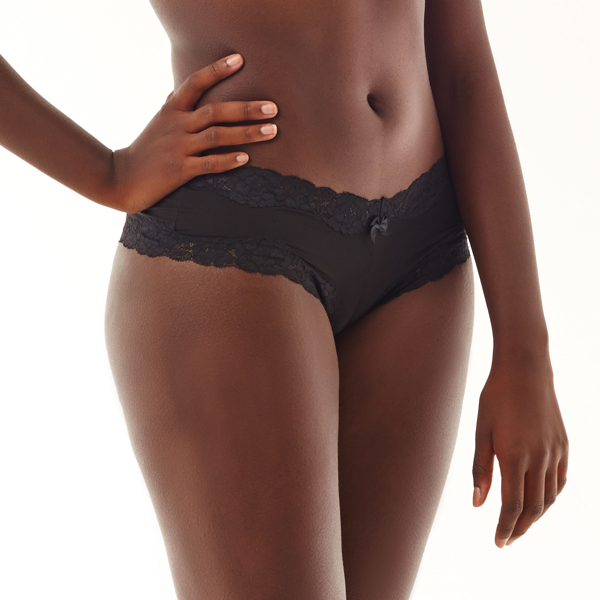 A labiaplasty revision is a surgical procedure designed to create symmetry in uneven edges of the labia or remove more tissue than was initially taken out during a previous labiaplasty. This process is a combination of gynecologic, plastic, and cosmetic procedures.[1] While poor results from labiaplasty are more likely to happen with an untrained or under-trained doctor, even well-experienced surgeons can produce a poor outcome from time to time as a result of a patient's challenging anatomy, poor technique or miscalculation, or patient over-exerting themselves during the crucial first one to two weeks of recovery.
Let's make one thing clear: the first surgery should be the time to get it right. If the labiaplasty was truly mismanaged, there might not be a second time. If the results are unacceptable, you could have an opportunity for a re-do, but rarely more than one. This is why it is so important to choose well the first time around.
Think you might need a labiaplasty revision? Continue reading to find out more, then reach out to Beleza Plastic Surgery for a consultation with our board-certified plastic surgeon, Dr. Anna Wooten, to see if you are an ideal candidate. Call us at (724) 759-7777, and one of our friendly staff members will help guide you through the process.
With locations in Pittsburgh and Sewickley, Pennsylvania, Beleza offers our clients the highest quality experience and beautiful results, leaving them looking and feeling their best.
Reasons For Seeking Labiaplasty Revision Surgery
Sadly, at least 50% of unsuccessful labiaplasties make surgical reconstruction virtually impossible, especially in cases of over-removal, which can occur when you select a general gynecologist not specifically trained in cosmetic gynecology.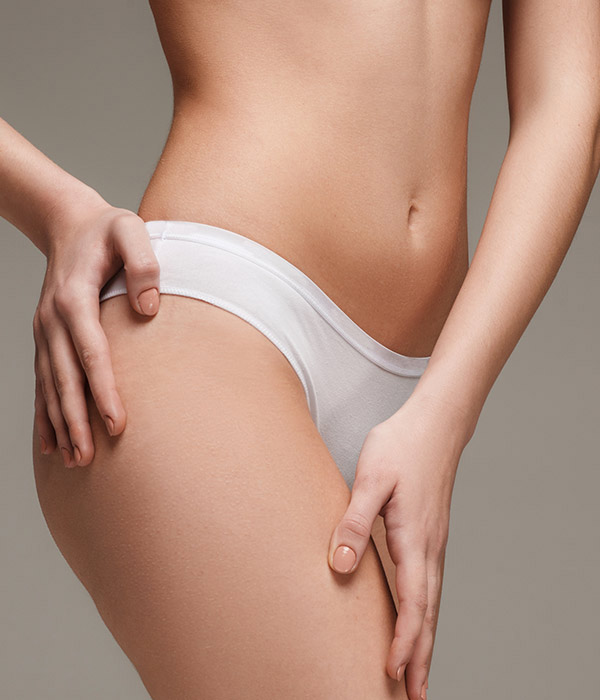 Some patients seek out Dr. Wooten after experiencing tearing during childbirth. If the doctor, physician's assistant, nurse, or midwife who oversaw the birth repairs the tissue in a manner that is not aesthetically pleasing, or which heals uncomfortably, Dr. Wooten may be able to improve patient results with a Labiaplasty at Beleza.
Most patients undergoing reduction of their labia do so for functional reasons.[2] Media representations of labial appearance, and negative past experiences, primarily sexual in nature, can also contribute to a woman's concerns about their labial appearance. Many women decide to undergo labiaplasty surgery because they are not comfortable with the size of their labia tissues. This tissue can sometimes be stretched as a result of aging or childbirth, and sometimes genetics. The excess labia tissue can cause a great deal of emotional and physical pain. In order to treat that pain, some women decide on receiving labiaplasty surgery.
A patient will elect to undergo labiaplasty revision surgery when they are dissatisfied with the results of their original labiaplasty procedure. This dissatisfaction can often cause more discomfort than the original reason for surgery, so it is essential to get it corrected quickly. In order to correct their labiaplasty, another surgery must be scheduled. During your procedure, Dr. Wooten will revise your issues in order to produce a pleasing result.
Before and After Photos
Benefits of Labiaplasty Revision Surgery
Increased self-confidence
Better fitting clothes
Improved sex life
Streamlined, proportional, and aesthetically pleasing
Candidates
The ideal candidate for labiaplasty revision is a woman in good physical and mental health who is unsatisfied with the results of their initial labiaplasty surgery.
Candidates should not seek surgery if they have pre-existing conditions that would jeopardize their physical health. Candidates who are unhealthily preoccupied with having the "perfect" vagina will not be considered.
Personal Consultation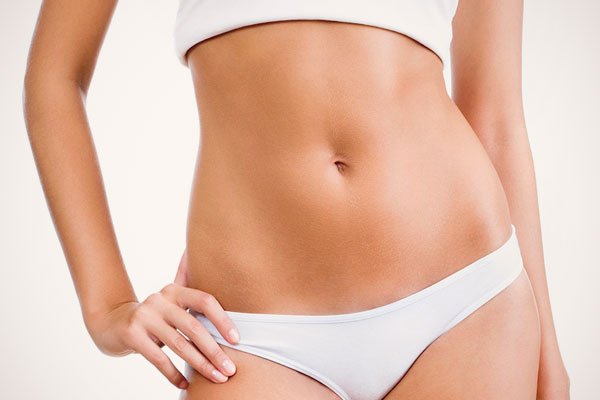 Your personal consultation is your opportunity to have a frank discussion with Dr. Anna Wooten. As your surgeon, she will make sure to understand your goals and intentions for your body. From there, she will map out a detailed treatment plan tailor-made for you. She will also go over any potential risks and how to properly care for your body, both pre and post-surgery.
Dr. Wooten's ultimate goal is to work with you to execute your vision for yourself in the safest, most elegant way possible.
Preparation
Dr. Anna Wooten and the Beleza staff pride themselves on ensuring their patient's visit is the best it can be. To minimize any chances of bleeding, patients should refrain from taking any blood-thinning products prior to treatment unless prescribed or otherwise directed by their primary care provider.
Procedure
With proper labiaplasty revision procedures, usually, only one side of the labia is operated on to make sure that both sides are symmetrical. This can be accomplished by direct excision and reduction: A portion of the minora is stripped and removed from the inner folds, leaving an incision along the edge of the structure.
Recovery
While this procedure may sound intense, in reality, labiaplasty revision is quite simple and takes about an hour. Patients are usually given local anesthesia and a sedative for their relaxation. Although side effects vary, patients may feel a slight tingly feeling, and the labia can remain swollen for a couple of days. Strenuous physical activities like sexual intercourse, lifting weights, running, biking, etc., should be avoided for four to six weeks.
Results
Studies have shown high satisfaction rates amongst women with the results of their labiaplasty and have demonstrated improvements in their sexual satisfaction and psychological well-being too.[3]
Complementary Procedures
Breast Augmentation
Breast augmentation is a popular procedure that adds volume, dimension, size, and contour to a woman's breasts.
Botox
Botox is a patented neuromodulator that relaxes the facial muscles to smooth out fine lines and wrinkles to produce a more vibrant, youthful look.
Tummy Tuck
A tummy tuck is a surgical procedure that handles problematic sagging skin through the precise removal of excess skin and the tightening of the underlying muscles.
Liposuction
Lipo is the time-tested method of fat removal that utilizes a hollowed-out tube connected to a vacuum device that suctions out stubborn pockets of fat that can't be handled through diet and exercise alone.
CoolSculpting
CoolSculpting is a revolutionary fat-reduction process that uses controlled cooling temperatures to 'freeze' underlying fat cells, causing them to die and get absorbed back into the body.
Brazilian Butt Lift
A Brazilian butt lift is a surgical procedure designed to create an enhanced buttock that will display more fullness, circumference, and projection. This is accomplished via fat transfer using the patient's own reserves in their body.
Mommy Makeover
A mommy makeover is a combination procedure of breast augmentation, liposuction, and tummy tuck. It is designed to restore a woman's body back to its original pre-pregnancy glory.
If you enjoyed learning about labiaplasty revision surgery, we highly recommend you check out the Beleza Blog. You'll find great content like beauty tips, FAQs, medical advice, and much more. See you soon!
FAQ
What Is a Labiaplasty?
A labiaplasty is a surgical method that aims to remove excess skin from the labia for a more streamlined look. This aesthetic procedure is performed on the external parts of the anatomy (the labia) and Dr. Wooten does not operate on any internal parts of the anatomy (the vagina).
Are Labiaplasties Safe?
Labiaplasty is safe and shows high rates of overall satisfaction. Following their labiaplasties, women with children report greater postoperative satisfaction than women who had never given birth.[4]
Will I Lose Any Sensation Down There After Surgery?
Reassuringly,  the nerve supply to the labia minora is preserved in most mainstream conservative labiaplasty techniques.[5] The preservation of sensation is the main reason that Dr. Wooten often uses the wedge technique when performing labiaplasties, which means that the risk of long-term sensation loss is minimal.
What Is a Labiaplasty Revision?
A labiaplasty revision is a surgical procedure designed to create symmetry in uneven edges of the labia or remove more tissue than was initially taken out during a previous labiaplasty.
How Long Should I Wait to Get a Revision?
Labiaplasties can take anywhere between eight weeks and six months to completely heal. During this time, swelling may remain prominent, and it's recommended that patients wait through the healing process before pursuing a revision. The shape and consistency of the labia will continue to change until full recovery has been completed. Only then can one start undergoing a revision.
Is Labiaplasty Revision Surgery Painful?
Labiaplasty is not a notably painful procedure, so with revision surgery, patients are usually up and about straight away. Dr. Wooten uses a pain-blocking medication called Exparel during surgery, which limits the sensation of pain for up to three days after the surgery. Patients can expect some swelling, bruising, and soreness after their procedure, but it mostly fades after the first few days.
Will I Have a Scar?
When performed by a qualified plastic surgeon like Dr. Wooten, labiaplasty revision will not leave any visible scarring. The natural creases of the skin should conceal any potential scars from the incision. 
Are There Any Side Effects to Labiaplasty Revision Surgery?
It's normal to have soreness, bruising, and swelling for up to two weeks after your revision surgery. During this time, urinating and sitting down may also be painful. You'll be prescribed medication to help with the discomfort.
When Can I Return to Work?
Returning to work after a labiaplasty revision depends on the type of work you do. Dr. Wooten recommends four days of minimal activity, after which patients can slowly return to normal activity levels. Most patients can return within a week, but if your job requires a lot of walking or exercise, we will customize a recovery plan for you.
References