Brazilian Butt Lift
Conveniently located to serve the areas of Pittsburgh, PA
Buttock augmentation with fat transfer, better known as the Brazilian butt lift, is a relatively new procedure in plastic surgery that has become popular in the past decade and grown tremendously in the last five years. The goal of a Brazilian butt lift is to create an enhanced buttock that will show more fullness, circumference or projection.
Dr. Anna Wooten has helped people in Pittsburgh, Sewickley, and Cranberry Township look and feel their best with cosmetic surgery. Contact us online today or call 724-759-7777 to schedule your Brazilian butt lift consultation.
Before and After Photos
Ideal Candidates for a Brazilian Butt Lift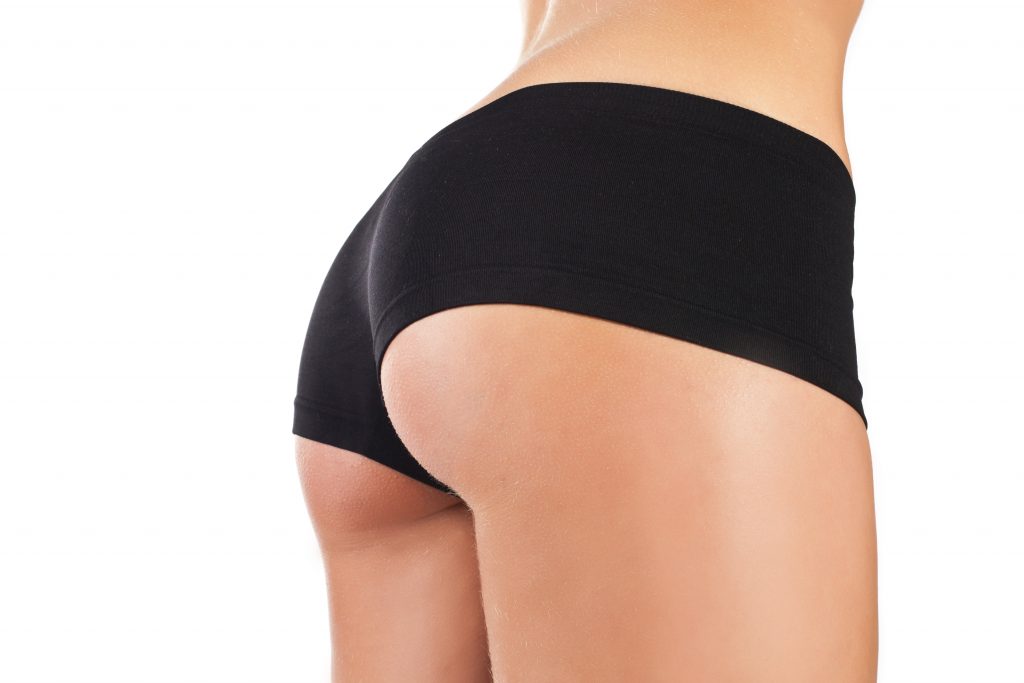 Individuals who are not pleased with the size or fat distribution of their buttocks are ideal candidates for this procedure. Patients must have realistic expectations, be physically healthy, and have enough fat in transplant areas to allow for significant results. Incisions are purposefully small so as to leave minimal scarring.
Transferring Fat to the Buttock
Buttock augmentation is achieved through the transfer of the patient's own natural fat. First, Dr. Wooten uses liposuction to collect the fat, which she typically harvests from the abdomen, hips, back or thighs – wherever the patient has excess fat stores. Using a cannula, the she then injects the harvested fat into the buttock.
The goal here is to achieve an even, smooth coverage. While some surgeons use implants for butt augmentation procedures, Dr. Wooten only performs this surgery with transferred fat; this allows for a more natural-looking result.
Recovery Instructions
Have a family member or friend available to care for you for 1-2 days following surgery.
Take pain medication as prescribed. Avoid aspirin and products containing aspirin unless your surgeon recommends otherwise.
Increase fluid intake (no alcohol).
Avoid smoking, as smoking slows the healing process and increases risk of complication.
How Much Does Brazilian Butt Lift Cost in Pittsburg?
Brazilian Butt Lift at Beleza Plastic Surgery includes all consultation appointments, aftercare visits, and any products and services associated with the Brazilian Butt Lift procedure. Dr. Wooten will give you an exact quote for the surgery during your comprehensive consultation.
Brazilian Butt Lift FAQs
Does Dr. Wooten perform buttock augmentations with implants?
No, Dr. Wooten does not use buttock implants. Her buttock augmentations are done exclusively via fat transfer.
Is a Brazilian butt lift permanent?
The newly injected fat will become a naturally functioning part of your body and will grow and age with you. During the healing and recovery period, there will be a percentage of fat that will be reabsorbed by the body. After a few months, this process will be complete and the result that you see will be the one you will have for years to come. The augmentation is meant to last a lifetime, so, once recovery is complete, patients are strongly encouraged to maintain a healthy lifestyle that will allow for the results to be maintained.
Am I too skinny for a Brazilian butt lift?
Those who are exceedingly thin may not be eligible for a Brazilian butt lift procedure; however, for most people, Dr. Wooten will be able to harvest enough fat for the transfer process. To find out if you are a candidate for a buttock augmentation, call our friendly staff at (724) 759-7777.