CoolSculpting Abdomen
Conveniently located to serve the areas of Pittsburgh, PA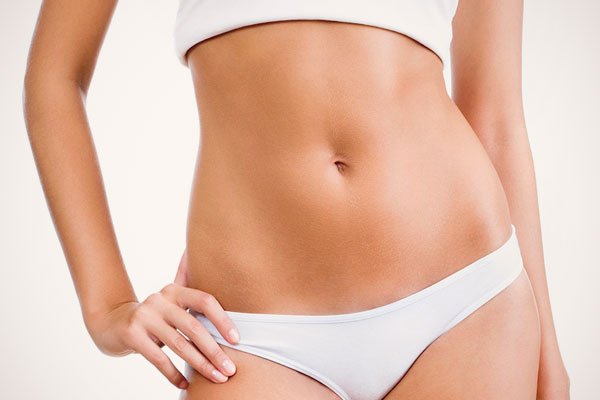 What Is CoolSculpting?
Medically known as cryolipolysis, CoolSculpting is an FDA-approved, non-invasive procedure that exclusively chills fat cells to sub-zero temperatures whereby they are eliminated, thus leaving behind a smooth, contoured region of the body, void of bulging fat tissue. This is done by focusing a CoolSculpting applicator on the desired areas where the freezing temperatures then kill fat cells without damaging any surrounding skin, blood vessels, nerves, or muscle tissue.[1]
Beleza & CoolSculpting for the Abdomen
Here at Beleza, we know how hard it is to get rid of unwanted pockets of fat around our bodies. Even through diet and exercise alone there are still certain areas that are harder to address than others. No region on the body is quite as difficult as the abdomen.
Composed of 4 main muscles, the abdomen is designed with tough outer muscles that protect vital organs in our stomach. If available, our bodies store dispensable fat here to add an extra layer of protection. [2] Because of this, the fat tissue is incredibly stubborn and impenetrable to a myriad of core targeted exercises and a perfect diet. That's why at Beleza we are so enthusiastic about CoolSculpting when targeting fat cells in the abdomen, because we know how discouraging it may be to try everything with no results. Don't worry – CoolSculpting is the perfect solution to help. If you are interested in setting up an initial consultation or just wanting to learn more about our procedures, you are invited to contact us and speak with one of our expert staff members.
Before and After Photos
Benefits
Performed with Precision in Mind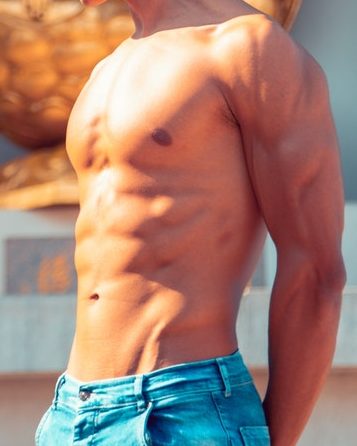 While many other body contouring procedures require a strict preparation and recovery regimen, general anesthesia, significant downtime, and uncomfortable overnight stays in a hospital, CoolSculpting is a simple, non-invasive procedure that zeroes in on certain pockets of fat cells. This technique is designed in a way so that the client can pinpoint exactly where their trouble spots are, and our expert team can take the CoolSculpting device directly to those areas, freezing the fat cells away with this safe, effective treatment.
Lose Real Fat Fast
A few hours after the treatment begins, the patient is able to walk out the door and go about their day with little to no discomfort. The science behind CoolSculpting goes back decades. After noticing that some children would develop indentations on their cheeks after consuming too many popsicles, doctors realized that ice-cold temperatures could cause fat cell lysis (a.k.a. cold temperatures kill fat) This discovery is now used to help men and women shape their waistlines! Approved by the FDA in 2018, CoolSculpting has quickly proven to be the #1 option when it comes to a quick, easy, alternative to procedures like liposuction.
Would I Be Eligible for CoolSculpting in My Abdomen?
No Luck with Diet and Exercise?
As it was designed, the intent of CoolSculpting was to give a simpler, non-invasive alternative for in-shape men and women looking to eliminate small pockets of fat cells. Ideal candidates are healthy, fit men and women who are at or near their ideal weight and are frustrated with stubborn, excess fat cells. If you are someone who has tried every new diet and exercise trend with little to no success in your abdomen region, then CoolSculpting at Beleza is just the answer you've been looking for.
People who tend to have larger areas of fat cells will often need more than one CoolSculpting appointment. If you think you fall into this category, no need to worry, Beleza has many more alternatives to fit all walks of life. Please find a list of alternatives to CoolSculpting and different areas CoolSculpting can target at the bottom of this page.
**Note: CoolSculpting is not a weight loss treatment, nor should it be used as such. Patients should be at or near their ideal goal weight prior to treatment.
CoolSculpting for Women Who Have Been Pregnant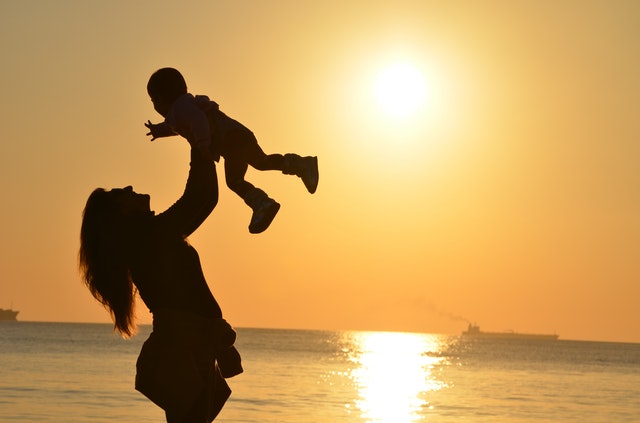 Here at Beleza, we believe in the power women have when they embrace their body with confidence. We know the pure joy and happiness that comes with the birth of a baby, that anxious excitement you feel being a new mom, and we also know how frustrating it can be to get your body to bounce back afterwards. A woman's confidence in herself is vital, and that starts first with how she sees herself.
After having children, many women may have a diastasis recti. Diastasis is a common problem for mothers and can be surgically corrected with a Tummy Tuck. Dr. Wooten commonly performs Tummy Tucks ( abdominoplasty) and Tummy Tucks with liposuction (lipo-abdominoplasty). These procedures surgically repair the separated muscles resulting from pregnancy. Sometimes, women without a severe diastasis recti may elect not to have their abdominal muscles repaired, but still want a bit of contouring. In these cases, they may benefit from CoolSculpting on the flank (or "love handles") area. Remember, CoolSculpting should never be performed over an open hernia.
If any of these procedures sound appealing to you, please feel free to contact us to set up a consultation with our board-certified plastic surgeon and our renowned CoolSculpting Certified  team at our Sewickley or Wexford offices, just north of Pittsburgh. 
Your Appointment at Beleza
During your consultation, we will go over your own personal aesthetic goals. We will ask you various questions regarding your desires for your physical appearance as well as the results you wish to see after your procedure. We'll go over your medical and surgical history, and then answer all questions you may have regarding CoolSculpting or any of our other services including our medspa specials. One of our Beleza Nurses will examine your abdomen, looking closely at the pesky pocket of fat cells you wish to target. Then, our expert team will compile an action plan to best achieve your aesthetic goals. Your safety and satisfaction is paramount to our team, so please feel free to ask any questions you may have about this simple procedure.
Is There Any Preparation?
The beauty about CoolSculpting is that there is very little preparation required for this procedure. In your consultation, you will be given a detailed outline of any preemptive steps you need to take before the procedure. If you are particularly concerned about bruising/swelling, we do recommend limiting alcohol intake in the week or two prior to your treatments and also possibly starting to take arnica montana tablets, a natural anti-bruising supplement.
A Procedure That Lasts As Little As 30 Minutes
During your CoolSculpting procedure, a CoolSculpting applicator device will be placed on your desired pocket of fat cells around your abdomen. Clients have said it takes only a few moments of discomfort until your body adjusts to the cold temperature. You are free to comfortably lie here for the duration of your procedure watching TV, looking at your phone, or resting. We provide complimentary guest wi-fi, and have a TV in the CoolSculpting room, so you can literally "Netflix and Chill" while having your fat cells frozen! Due to the fact that CoolSculpting is a non-invasive, virtually painless procedure, no anesthesia of any sort will be necessary. Depending on the size of the target region in the abdomen and the density of fat cells in those target areas, the CoolSculpting procedure can take as little as thirty minutes to only a couple of hours per treatment.[3]
What Does Recovery Look Like?
Right Back to the Office
Another benefit of choosing CoolSculpting is the little to no recovery time necessary after the procedure. Since it is non-invasive and no general anesthesia is administered, clients of Beleza can do this procedure on a lunch break and go right back to the office. There is no need to plan out any downtime or schedule a ride home.
Days After the Procedure
During the following days after CoolSculpting, the targeted fat cells that have been terminated will be excreted from the body through natural processes. It is normal to experience numbness in the treated areas – natural feeling should return within a few days to weeks. Numbness following CoolSculpting is always temporary. You may also experience slight redness in the skin which will subside in the coming hours. This is why we here at Beleza believe CoolSculpting is quick, easy, and most importantly effective.
When Can I Expect to See Results?
Based on which target areas you and our team agreed to treat, results may vary from client to client. Clients who's targeted areas are small and mostly compact may see results as soon as six weeks after. Many clients, however, can expect to see initial results a couple weeks after their first CoolSculpting session. At this time, you may notice the targeted areas appear to be firmer, more toned, and less fatty. Your body's natural contours have been revealed!
Now, it is important here to note that those fat cells have been killed. Thanks to Dr. Wooten and her expert team at Beleza, they won't be returning any time soon as long as you maintain a stable weight. If you wish to see lasting results from your CoolSculpting treatment it is crucial to maintain a healthy diet and lifestyle.
Complementary Procedures to CoolSculpting
CoolSculpting Love Handles: almost just as pesky as fat cells around the abdomen, fat cells based on our flanks, otherwise known as love handles, can be just as tricky to attack. Despite implementing a correct diet and hundreds of Russian Twist ab exercises, these areas are very difficult to sculpt on our own. That's why Dr. Wooten and her team of Beleza Nurses have perfected the art of CoolSculpting love handles to help eliminate those fat cells once and for all.
Liposuction: This procedure is effective at targeting larger masses of fat cells that certain procedures like CoolSculpting just aren't quite fit to handle. Here at Beleza, our clientele comes to us from all walks of life – that is why we offer an array of options to help our clients walk away feeling like they always wanted.
How Much Does CoolSculpting Cost?
The price of your procedure will vary from client to client depending on if any extra services are necessary to meet your aesthetic goals. Please visit our financing page to view our payment options.
FAQ
How Soon Can You Schedule a Second CoolSculpting Treatment?
The first treatment activates an anti-inflammatory response in the targeted fat cells that disseminates after approximately 60 days. So, it is recommended that if more treatments are necessary to get desired results, then 60-90 days after the first treatment would be ideal [4].
What's the Difference Between CoolSculpting vs. Emsculpt?
Like CoolSculpting, Emsculpt focuses on fat loss. Emsculpt is a body contouring treatment that uses high-intensity focused electromagnetic technology to prompt 20,000 muscle contractions in the span of one 30-minute session. Unlike CoolSculpting, Emsculpt focuses on toning muscles and not eliminating fat cells. 
If you have any other questions regarding our CoolSculpting treatment be sure to check out Dr. Wooten's blog post that covers many more common questions regarding these body contouring procedures.
How Much Belly Fat Can You Lose from CoolSculpting?
A person can expect to lose up to 25% belly fat 6 months after their CoolSculpting session. A study performed in 2009 found that 20% of fat had been lost in the treated areas after 2 months and 25% had been lost after 6 months. 
References
McKeown, D. J., & Payne, J. (2021). Significant improvement in body contour with multiple cycles of CoolSculpting: Results of a prospective study. Dermatologic Therapy, 34(2). https://doi.org/10.1111/dth.14850
Miryam Harper, & Lassetter, J. (2019). Coolsculpting or Cryolipolysis, A Guide for Primary Care Providers. BYU ScholarsArchive. https://scholarsarchive.byu.edu/studentpub/264/
‌Can Second Treatment Enhance Clinical Results in Cryolipolysis? (2019, January 10). Mdedge.com. https://www.mdedge.com/dermatology/article/69933/aesthetic-dermatology/can-second-treatment-enhance-clinical-results