Lip Lift
Conveniently located to serve the areas of Pittsburgh, PA
Are you looking for a long-lasting solution that will improve the appearance of your lips? At Beleza Plastic Surgery, Dr. Anna Wooten offers a simple solution: A lip lift. A lip lift is a minimally-invasive procedure that improves the shape of your upper lip. This simple solution will transform your mouth, helping you to become more alluring.
As we age, the tissues around our mouth may begin to droop. This loss in elasticity may make your mouth look small and linear. A top lip lift is a subtle change that will improve the appearance of your whole face. Lines and wrinkles around the top of your mouth can also be smoothed during this procedure. The result? A younger appearance!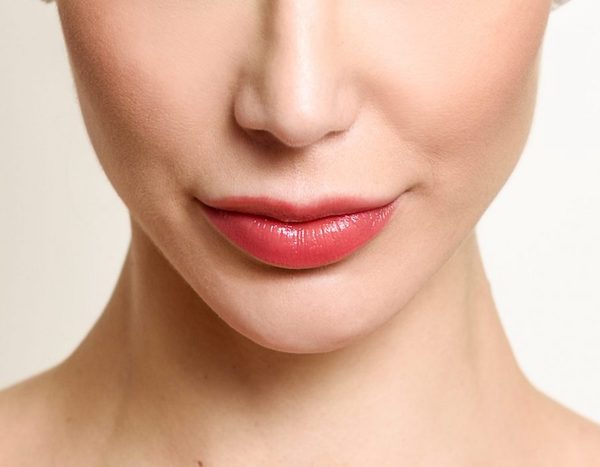 Dr. Wooten is one of the best lip lift surgeons in the Pittsburgh, PA area, and performs these procedures routinely. She is an experienced doctor who strives to improve the lives of her patients. Relationships are important to Dr. Wooten and she will strive to get to know her patients so she can better attend to their needs. Her medical background and understanding of facial symmetry will help her provide you with natural-looking, refined results. Together, you and Dr. Wooten will create a treatment plan that best achieves your desired aesthetic.
Before and After Photos
What is a Lip Lift?
A lip tuck may help your lips appear fuller, by balancing out the size of both lips.
Sometimes referred to as a lip tuck surgery, the facial improvement is achieved by reducing the amount of skin between the upper lip and lower nose. This decrease in tissue helps to lift your top lip to a more noticeable position. Patients often receive this treatment to improve their appearance and improve symmetry of their two lips. Some who may have become used to regular filler injections in the lips may find them no longer necessary after this procedure.
If you are beginning to notice the effect age is having on your lips or have always had thin lips, a plastic surgery lip lift will help to elongate your upper lip and improve the appearance of your mouth. This technique may also be perfect for those who are bothered by the excessive space between their lip and nose. Whatever your reasons, we encourage anyone who is interested in the many benefits of a lip lift to schedule a consultation with Dr. Wooten.
Is a Lip Lift Right for Me?
Both men and women of all ages are receiving this treatment to balance out their face and improve their smile. This procedure shortens the distance between the upper lip and nose, which can give your mouth better balance and improve your appearance.
The procedure is done along the natural contour of the bottom of the nose to minimize and conceal scarring. With one quick procedure and a minimal recovery period, you can enjoy a transformed smile in no time!
Today, many people are interested in augmenting their lips. This procedure is excellent for people who want more full, sexy lips.
Consultation with Top Ranked Plastic Surgeon Dr. Wooten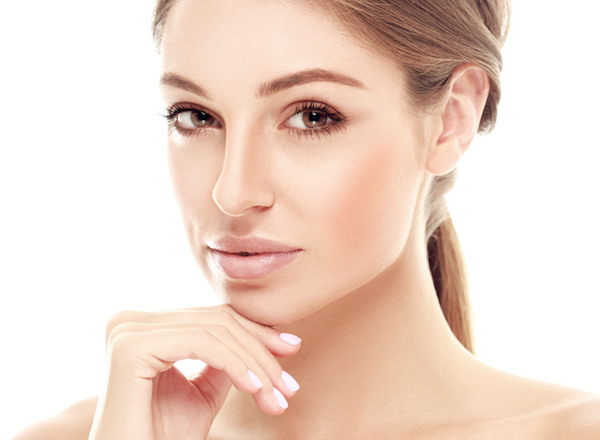 In your private meeting with Dr. Wooten, you will have the opportunity to share your concerns and discuss how a lip lift can help you achieve your desired appearance. She will listen and ask about your general health, past surgeries, allergies, and current medication regimen. She will then examine your face, take measurements and photographs. This information will help her better strategize your procedure.
She will walk you through the upper lip lift surgery, discussing the potential risks and expected outcome. We recommend you ask lots of questions and voice any concerns. Dr. Wooten may show you examples of lip lifts she has performed in the past. If these don't come up during the consultation we suggest you ask to see our before-and-after photos to get a better understanding of the subtle, yet beautiful improvement this procedure can have.
Towards the end of your appointment, Dr. Wooten will discuss how best to prepare for the procedure and recovery period. To have a positive experience, we suggest you follow Dr. Wooten's instructions closely. The goal of this confirmation is to inform you and help you feel confident in your upcoming procedure.
Lip Lift Procedure
The morning of your surgery, do not put any products on your face. Your skin will be cleaned before the surgery but certain products may dehydrate your skin or cause irritation. We suggest you wear loose clothing that can be easily removed without applying pressure to your face. We often recommend eating fresh pineapple, a natural source of bromelain, prior to your surgery in order to reduce risk of swelling.
When you arrive to our office for your lip lift surgery, you will be welcomed by our Beleza nurses and the skin around your nose and upper lip will be cleaned and marked for surgery.
Local anesthesia will be applied to improve your comfort during the process. The anesthesia will soon take effect and ensure you are comfortable. Dr. Wooten will apply an incision in the shape of a bull horn along the entire base of the nose or two crescent shapes at the base of each nostril. The incision will depend on your anatomy and desired outcome. Dr. Wooten will then remove a small section of skin and lift the remaining skin. The incision site will then be delicately closed with dissolvable sutures. This procedure can take anywhere from one to two hours.
Recovery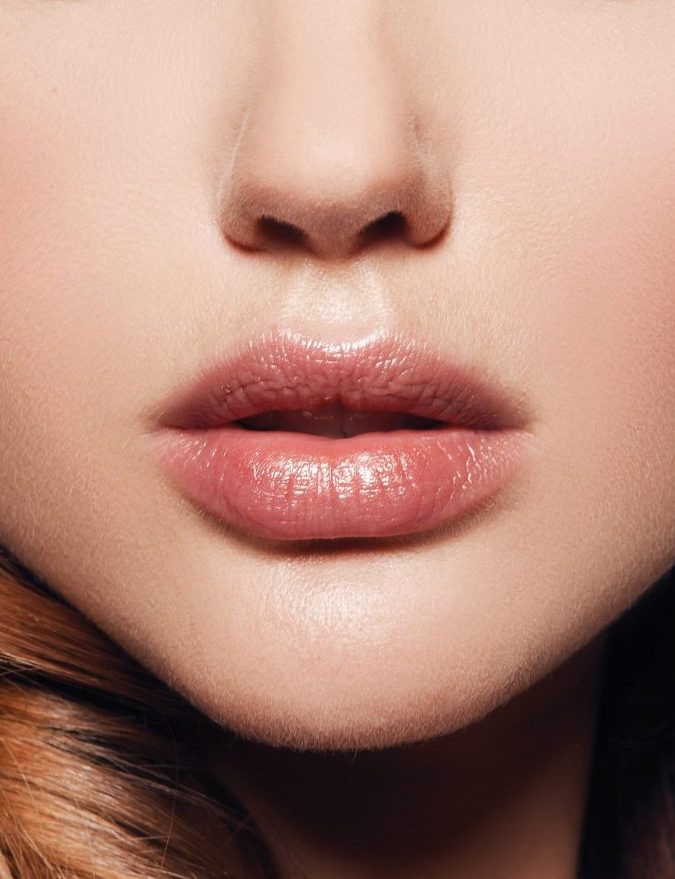 After your procedure, you will return home to begin your recovery. Patients may need to take up to three days off from work to rest. After your procedure, your treated area will be swollen and sensitive.
We supply our patients with homeopathic Arnica Montana tablets to expedite the exhaling process and minimize bruising. Swelling generally diminishes after the first seventy-two hours and can be controlled with a cold compress.
Any discomfort can be controlled with over-the-counter pain medications like Tylenol. If you are especially sensitive to discomfort, we suggest you discuss your options for pain control during your consultation with Dr. Wooten.
Following the treatment, you will need to limit the mobility of your mouth as it adjusts to its new contours and shape. This will include your diet for the first few days. We suggest cutting your food into small bites or only eating soft or liquid foods.
Your sutures will begin to dissolve after seven to ten days. A follow-up appointment will help Dr. Wooten moderate your healing process as well as make any necessary adjustments to ensure your recovery is healthy. For the best recovery and healthy result, follow Dr. Wooten's recommended steps.
Results
When the initial swelling goes down, you will notice a great improvement in your lip symmetry. Your mouth should appear more attractive and in balance with the rest of your face. It will take about three months for your final results to set in.
These results will be long-lasting and, with a healthy lifestyle, will remain consistent.
Non-Surgical Lip Augmentation
A lip lift is often performed alongside other facial treatments to more dramatically change the whole face. When combined with lip fillers, you can enhance your lip lift procedure and significantly improve your facial appearance. There are many forms of lip fillers that will naturally enhance the shape and texture of your lips.
Juvederm Dermal Fillers
There are many formulas in the Juvederm group of fillers.
One such lip filler Dr. Wooten offers at her office is Juvederm. These fillers are very popular because they have a hyaluronic acid-base. Hyaluronic acid is a natural substance that is found in the connective tissues and skin of our bodies. Hyaluronic acid helps to support the skin and help it stay hydrated. This acid helps to improve the quality of your skin and help to enhance the natural smooth texture of your lip's skin. Juvederm Ultra XC and Juvederm Volbella XC have both been specifically designed to improve your lips.
Restylane Dermal Fillers
There are also many different forms of Restylane fillers that are commonly used on the lips. These fillers include Restylane Silk, Restylane Defyne and Restylane Refyne.
These fillers are often used to plump the lips for a fuller appearance.
Restylane fillers often have lidocaine in them to improve your comfort during application. These fillers are efficient at improving wrinkles around the mouth and plumping the lips.
Lip fillers are often completed in thirty minutes and require no downtime. You can enhance your lip lift procedure and get immediate results. However, lip fillers will need to apply after your upper lip has fully healed from the lip tuck surgery.
Complementary Treatments
Dermal fillers can also be used to improve other areas on the face for a complete rejuvenation. Dr. Wooten is well experienced in applying a myriad of lip fillers, such as:
Juvederm Wrinkle Treatment and Facial Filler
Juvederm fillers are a group of formulas that improve the wrinkles, lines, and creases of the face. The primary Juvederm filler that Beleza Plastic Surgery offers Juvederm Voluma XC. Voluma XC is a hyaluronic acid-based filler that improves the texture of the skin and leaves you with soft results.
Restylane Wrinkle Treatment and Facial Filler
Restylane formulas are another family of formulas that are used to improve patient's facial appearance. Dr. Wooten is a well-experienced injector, applying Restylane Lyft to fill in wrinkles, lines and smooth the top skin layer of the face.
Belotero Wrinkle Treatment
This formulation helps to significantly reduce wrinkles and helps to add volume to all areas of the face, such as the cheeks and midfacial region.
Radiesse Dermal Filler
This is another formula designed to effectively improve the face by increasing collagen levels. Radiesse will help to improve the quality of your skin, making it brighter and smoother.
Give your face a non-invasive make-over with dermal fillers!
How Much Does a Lip Lift Cost in Pittsburgh?
Pricing for a lip lift procedure varies according to the patient and their needs. The price includes all pre-op and post-op appointments, surgical resources, and anesthetics. Dr. Wooten will provide an exact quote for your lip lift surgery during the comprehensive consultation.