Morpheus8
Conveniently located to serve the areas of Pittsburgh, PA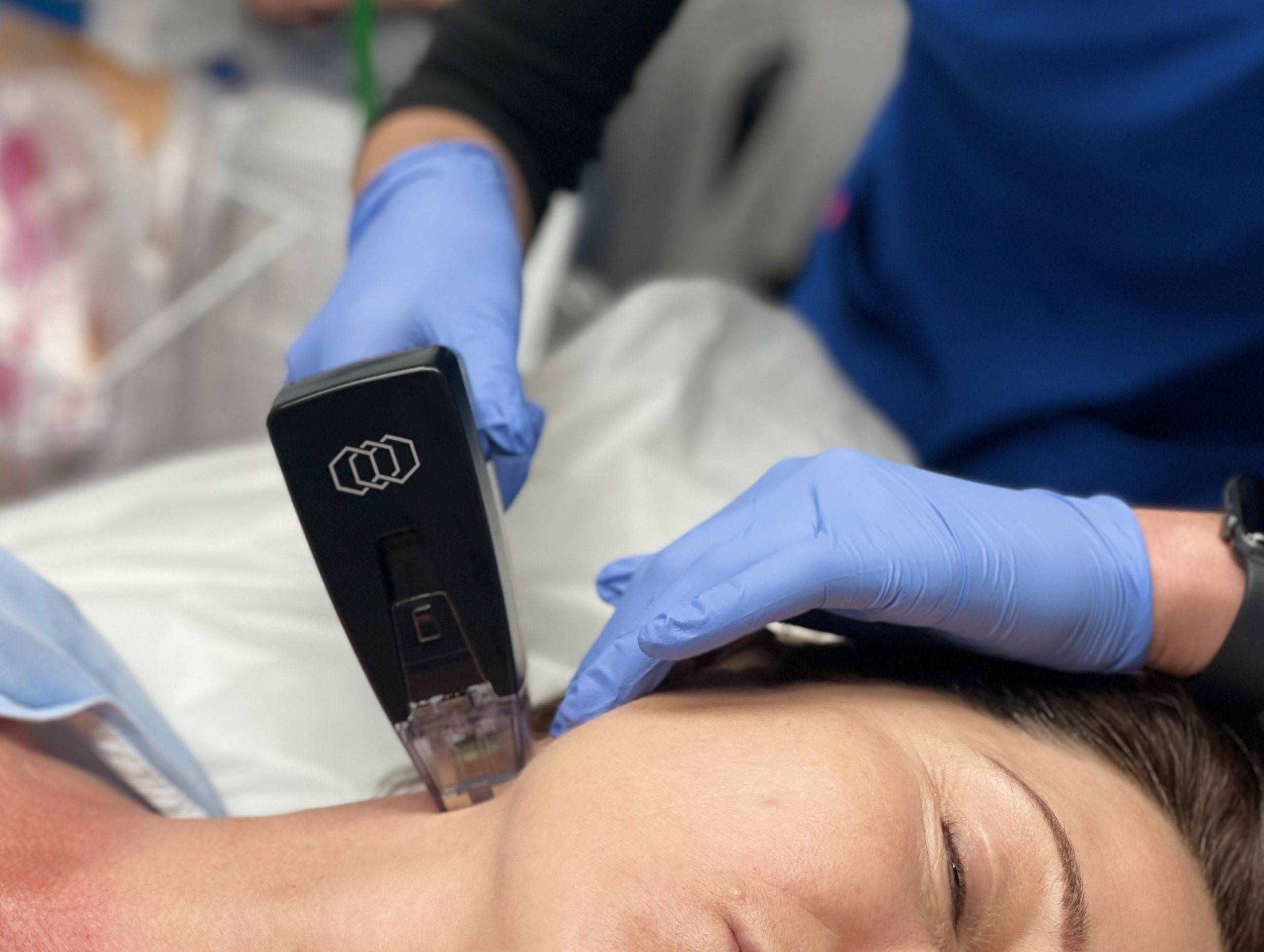 Morpheus8 is an innovative, minimally-invasive treatment that combines the power of fractionated radiofrequency and microneedling to restore firm, youthful, luminous skin. Combining these two methods revitalizes the skin, and Morpheus8 can be used on the face and body to address various conditions, including skin elasticity, skin texture, acne scars, and signs of aging. [1] Patients looking for a non-surgical treatment to enhance their skin's health and appearance can see dramatic improvements. Dr. Anna Wooten of Beleza Plastic Surgery is committed to offering her patients every advantage in looking and feeling their best, and is excited to offer this innovative treatment. Schedule a consultation with Beleza Plastic Surgery in greater Pittsburgh and see how you can restore your skin's vibrancy. Or, you can call us at:

Before and After Photos
About
As we mature, collagen, a key component for keeping the skin youthful and resilient, decreases. Wrinkles, fine lines, sunspots, and other blemishes start to appear. There's no shortage of treatments available, but many currently on the market are either ineffective, costly, or inconvenient. Luckily, a new, exciting procedure has been developed, and is quite literally changing the face of skin rejuvenation! Morpheus8 combines radiofrequency and microneedling to deliver fresh, supple-looking skin for patients seeking to improve a wide variety of skin conditions. [1][2] Radiofrequency energy is proven to tighten skin and improve pigment irregularities, while microneedling has long been a reliable treatment for improving the texture of the surface of the skin.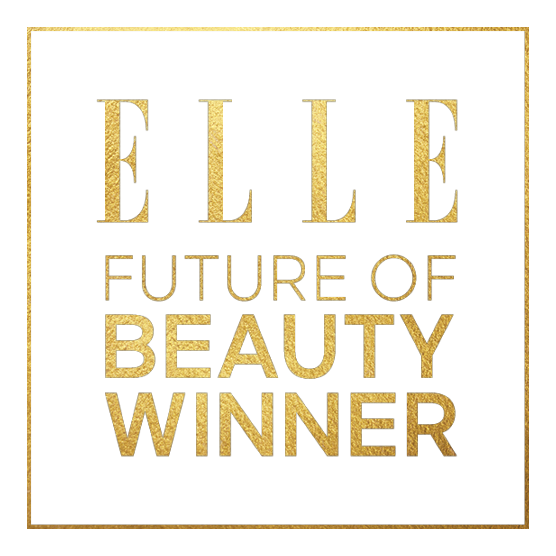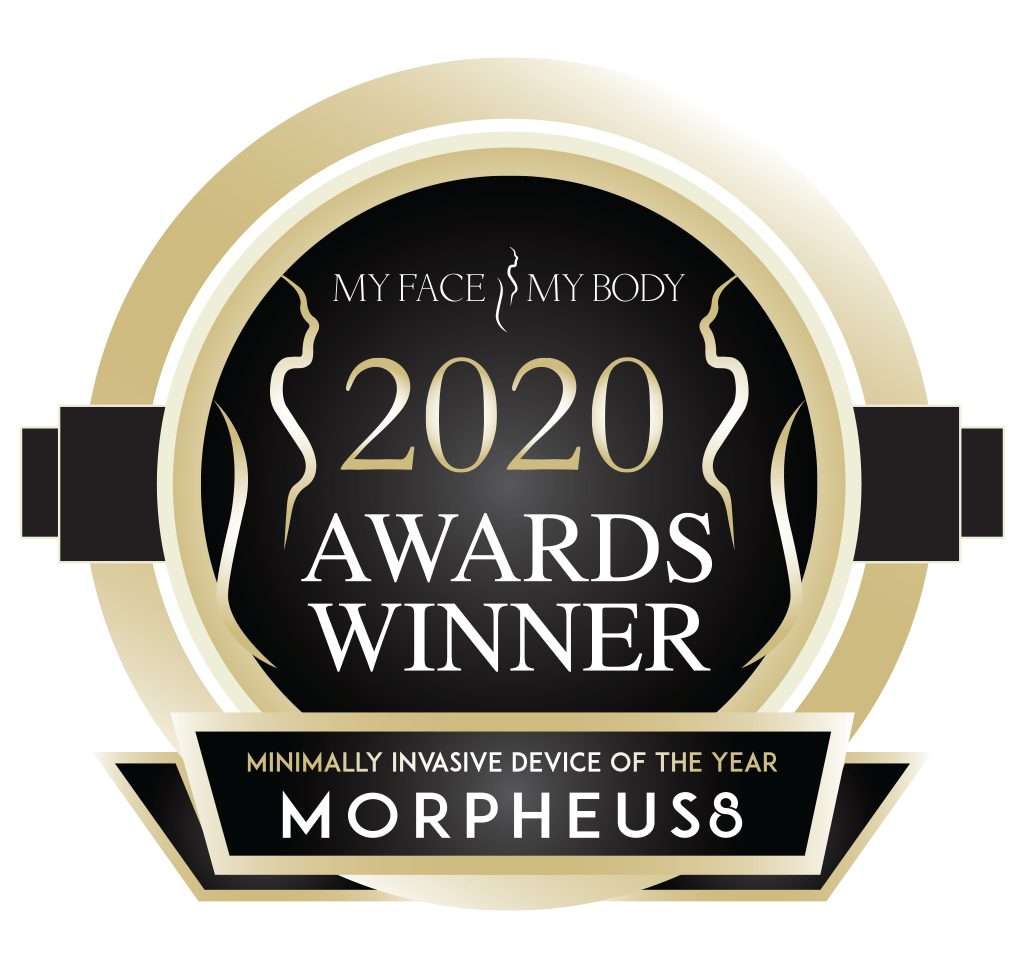 Radiofrequency energy is proven to tighten skin and improve pigment irregularities, while microneedling has long been a reliable treatment for improving the texture of the surface of the skin.
Morpheus8 delivers regenerative radiofrequency (RF) energy via tiny conductive needles. Morpheus8's adjustable microneedles create minute puncture wounds into the deeper layers of the skin where they emit customizable pulses of RF energy. This stimulates the production of collagen, elastin, and new skin cells. Skin is smoother, tighter, and scars are visibly reduced.
What Areas of the Body Can Morpheus8 Treat?
Face
Neck
Chest
Arms and underarms
Abdomen
Thighs
Buttocks
Knees 

Benefits
As well as being a versatile treatment for many different parts of the body, Morpheus8 also gives patients many of the benefits of a non-invasive facelift without the need for surgery and of a laser treatment without the downtime.
Morpheus8 is Versatile
Reduces active acne, acne scars, wrinkles, and stretch marks
Boosts collagen and elastin production
Firms and tightens skin
Fast results
No downtime and easy recovery
Effective, safe treatment for all skin types
Ideal Candidates
Most individuals looking to improve their skin elasticity, texture, and vibrancy without resorting to more invasive alternatives are ideal candidates. Unlike other skin treatments, patients with darker skin are not at risk for hyper or hypopigmentation with this treatment. [2] This is because Morpheus8 can be adjusted to treat specific skin types and concerns. Below is a list of typical candidates who are seeking treatment.
Be in good general health
Looking to correct minor to moderate skin blemishes
Should not have active acne or cold sore outbreaks
Not currently pregnant or breastfeeding
Be free of health conditions that include bleeding disorders
Have realistic expectations
To see if you would benefit from this procedure, schedule your appointment with the registered nurses and licensed aestheticians at Beleza's Medical Spa. Schedule one online or call (724) 759-7777 (Sewickley, PA) or (412) 877-9388 (Pittsburgh, PA).
Personal Consultation at Beleza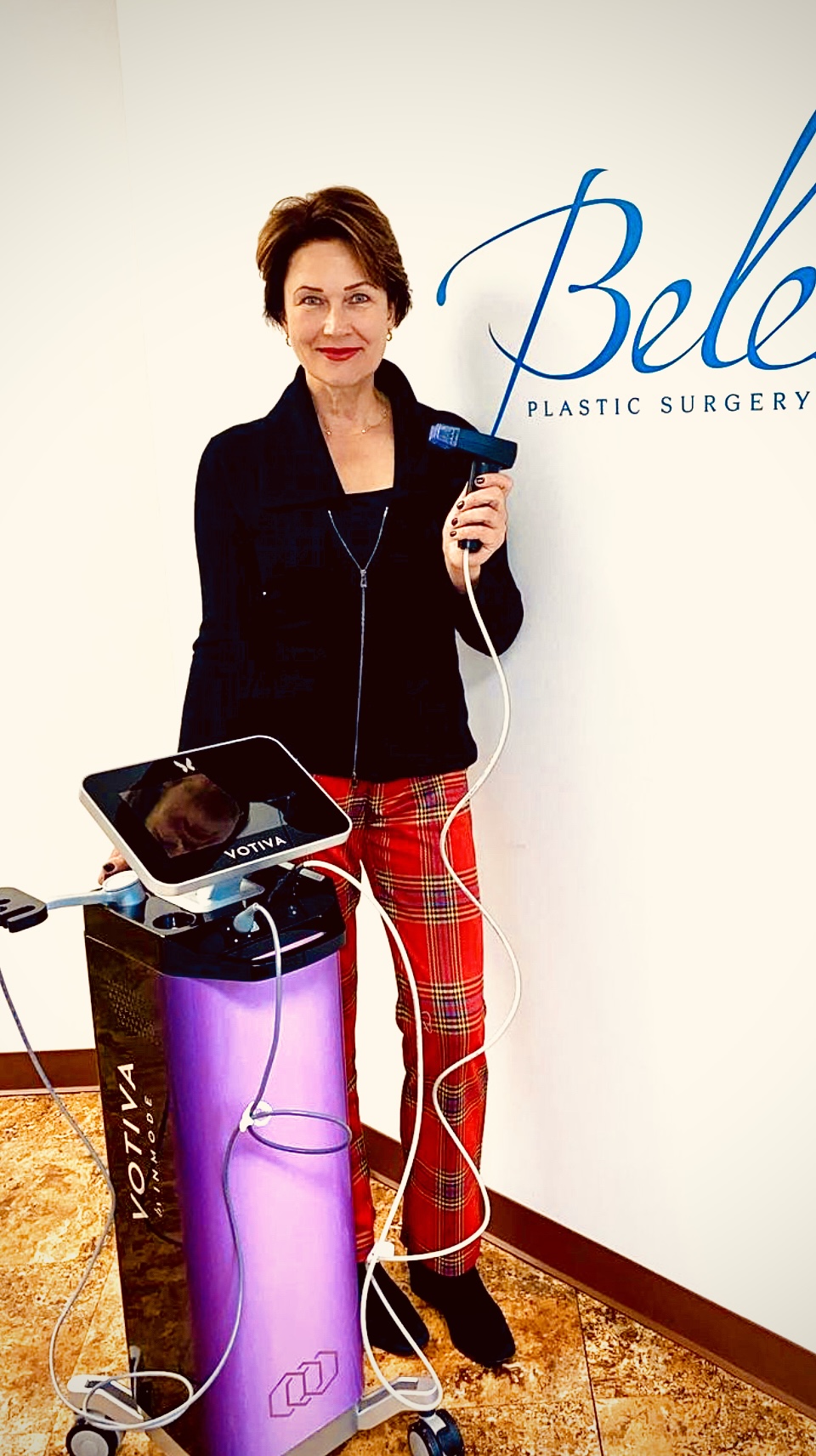 Your consultation will either occur at our office or virtually. This will be your time to voice your questions, concerns, and discuss your desired results. Then, we'll examine your skin in the areas of concern. After developing an individualized treatment plan, we will explain how Morpheus8 will enhance your skin, and what to expect before, during, and after each session. We'll schedule your first session and supply you with personalized instructions to prepare for your appointment.
Have a look through our informative blog posts while you wait. Find informative tips, helpful FAQs, and insightful advice on various procedures we offer.
Preparation
Given the minimally-invasive nature of this treatment, patients only have a few instructions to follow beforehand:
Refrain from consuming alcohol the day before and after your treatment
Avoid extended periods in the sun and wear SPF 30 sunscreen to protect your skin
Discontinue sun tanning or tanning salons a week prior
There should be no fake/spray tan on the skin in the area we will be treating.
Pause taking certain medications and blood-thinners a week before
Avoid skin treatments such as retinol and chemical exfoliants at least 48 hours before treatment
Procedure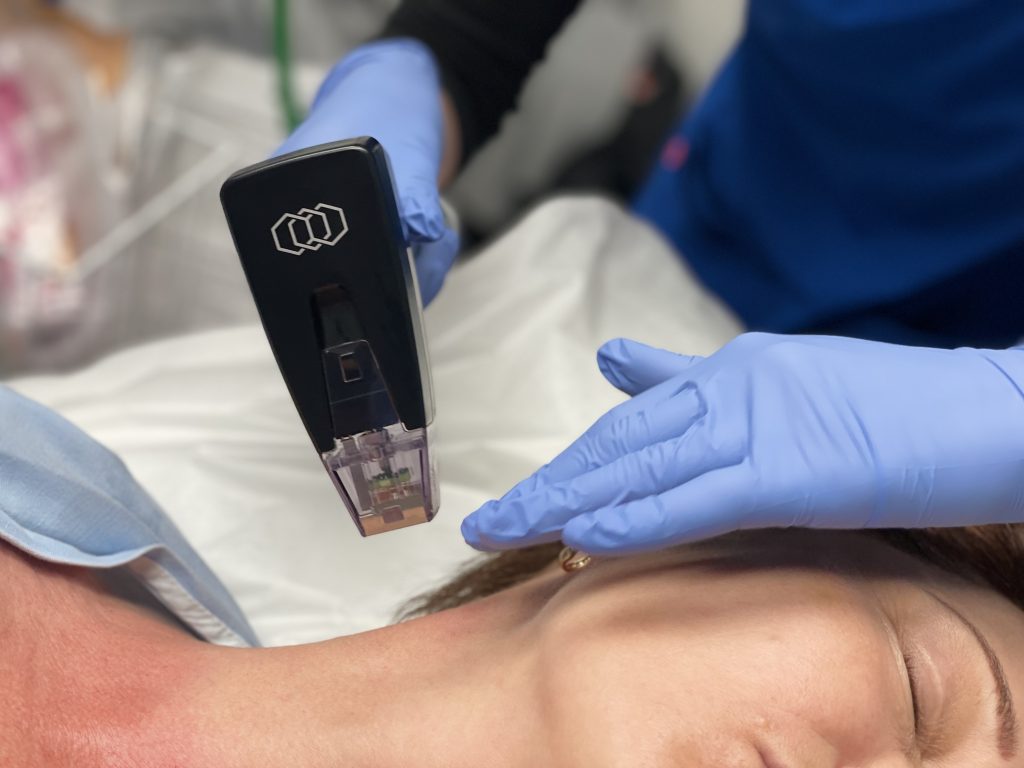 You'll relax inside your private room during your session. First, we'll prep the skin by applying a numbing agent to the treated areas. Once it takes effect (45 minutes -1 hour), our staff will gently place the Morpheus8 device onto your skin. The 24 small needles inside the device will then carefully penetrate the dermal layers of the skin. [1] Next, the tips of the microneedles will emit a pulse of rejuvenating radiofrequency energy. These helpful rays of RF energy, along with the effects of the microneedling, facilitate collagen and elastin production, dermal remodeling, and stimulate the body's healing response. [3] The depth of penetration and amount of RF energy will be adjusted as the device is repeatedly positioned across your skin to ensure even coverage of treatment, and target specific skin concerns. For example, the skin under & around the eyes is thinner, and so we adjust the needles to a shallower depth. Throughout the process, you may feel some pressure and a warm sensation. This is normal and will subside following once your treatment ends.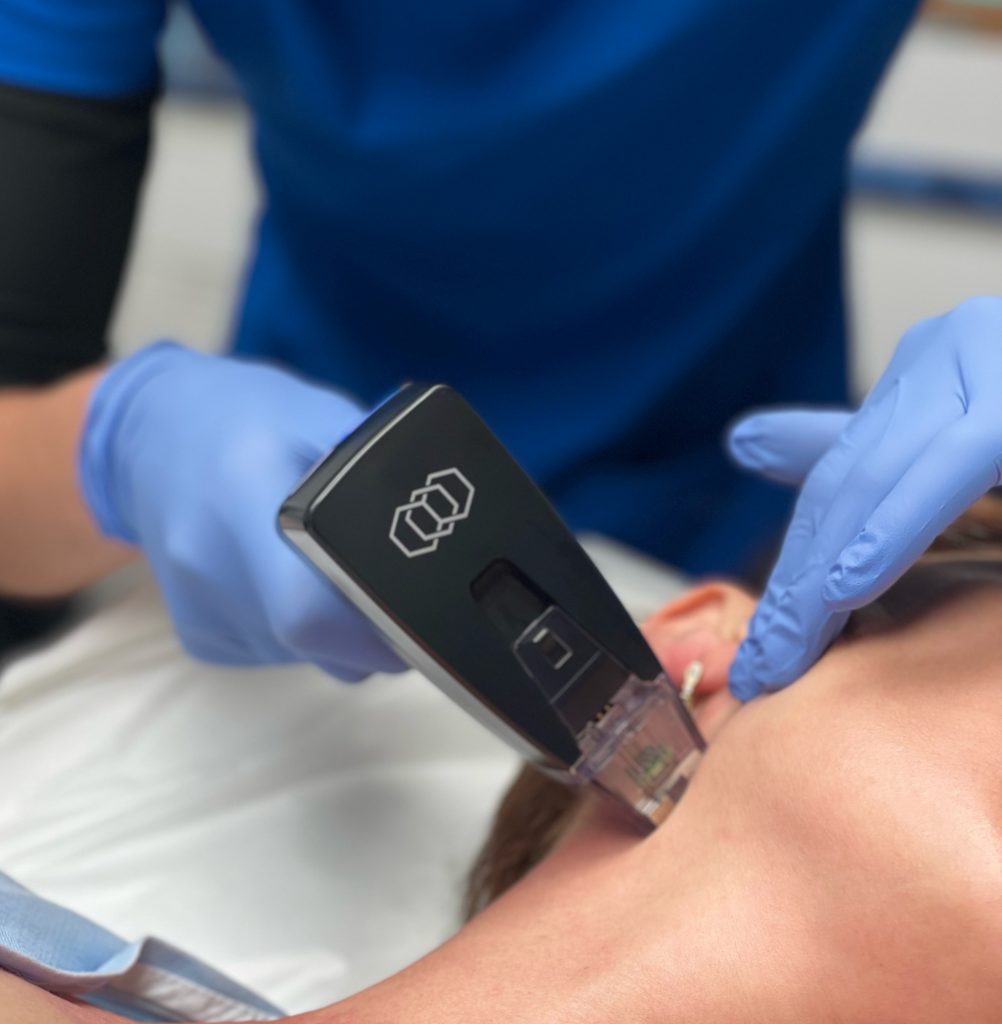 Recovery
Patients are free to resume their day once their session is complete. Unlike other skin resurfacing treatments, Morpheus8 does not require any significant downtime or discomfort. Nonetheless, you may experience slight redness, itchiness, swelling, or tight-feeling skin. These symptoms should be gone within 3-4 days. Be sure to follow the after-care instructions to avoid the risk of infection or further skin irritation. Unlike many other laser skincare treatments, Morpheus8 is not sun-sensitizing, so it is safe to do a few weeks prior to your sunny tropical vacation. However, we still recommend good judgment. In addition, limit your exposure to the sun for the next few days, and, as part of your normal routine, protect your skin by wearing at least an SPF 30 sunscreen.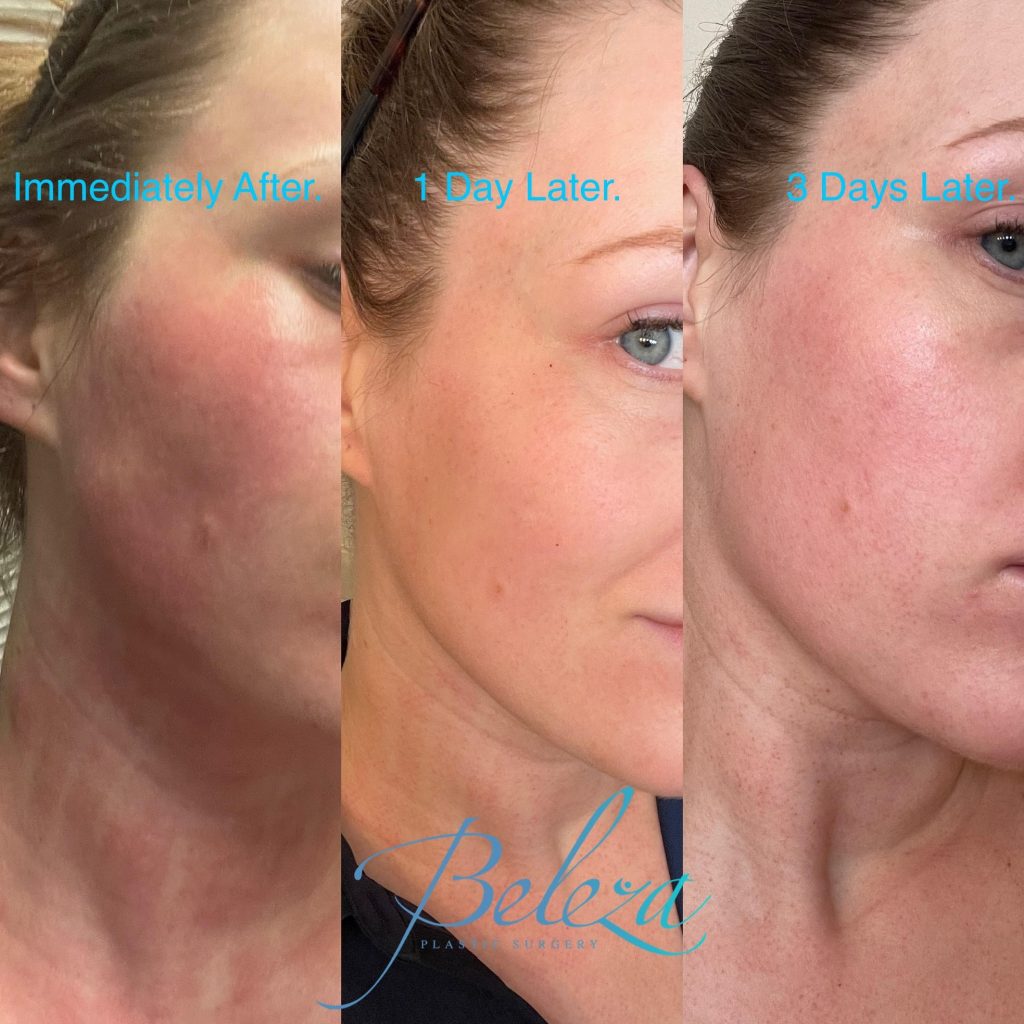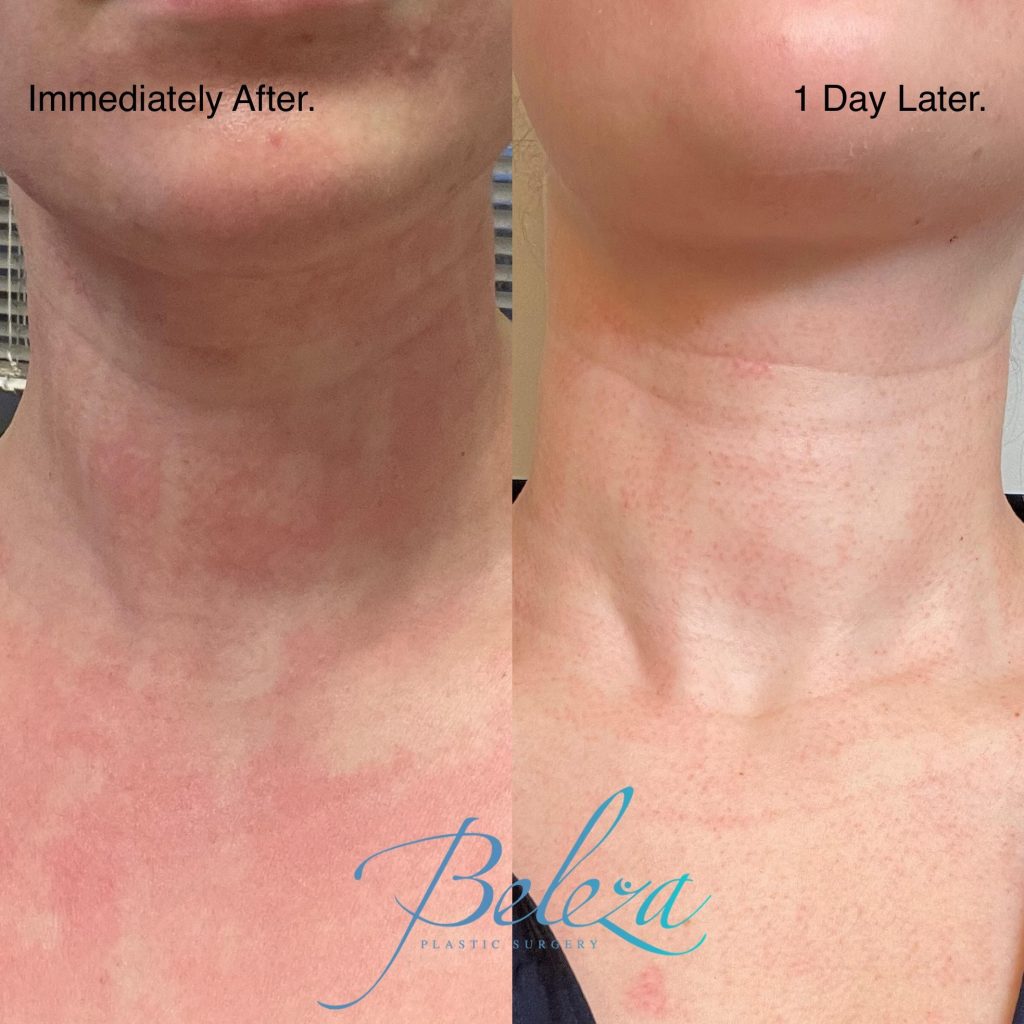 Results
You will start to notice your results in the coming weeks. The texture of the skin will be smoother and tighter. Not to mention, you will see a reduction in sunspots and acne. After three weeks, increased collagen and elastin production will have strengthened the skin's structure to smooth out wrinkles and fine lines. [4] Some patients may need up to 3 sessions placed 4-6 weeks apart for optimal results.
Corresponding & Complementary Procedures
Morpheus8 is an excellent non-surgical treatment that corrects signs of aging and improves acne scarring. Beleza Plastic Surgery also offers a wide range of other rejuvenating skin services. During your consultation, Dr. Wooten may recommend the following treatments to enhance your skin further:
How Much Does Morpheus8 Cost in Pittsburgh?
We'll break down the exact cost during your consultation. The areas you've chosen to treat and the number of sessions required will determine the price of your treatment. 
We invite patients to check our financial and specials page to assess their financial options.
FAQ
Is Morpheus8 safe?
Morpheus8 is a safe procedure approved by the FDA in 2020. This minimally-invasive technique does not require incisions or surgery, thus enhancing your safety and comfort level.
How many sessions will I need?
Each patient is different. Some patients may need up to 3 sessions, placed 4-6 weeks apart. Dr. Wooten will evaluate your skin at your consultation to understand the full scope of your treatment and the number of sessions needed.
What can I treat with Morpheus8?
Morpheus8 is most often used on the face and neck to target wrinkles, jowls, double chin, under-eye bags, crow's feet, and forehead wrinkles. Some patients have utilized this treatment on other areas of the body such as the abdomen, thighs, and arms to decrease fat and tighten up the skin.
References