Mommy Makeover
Conveniently located to serve the areas of Pittsburgh, PA
Childbearing and breastfeeding are incredibly rewarding stages of a woman's life; however, these years can take a toll on your body. It's not uncommon to develop stretch marks or skin laxity, or to gain weight that is stubbornly resistant to exercise. Breasts can also lose volume and look deflated after pregnancy and breastfeeding.
A mommy makeover can improve these unwelcome changes. Mommy makeovers include any combination of liposuction, abdominoplasty, breast augmentation and breast lift to achieve fuller breasts and a more youthful silhouette.
At Beleza Plastic Surgery, we support a woman's desire to recapture the vibrancy and shapeliness of her youth. Dr. Anna Wooten has helped women from Pittsburgh to Cranberry Township and beyond look and feel their best with cosmetic surgery. Contact us online today or call 724-759-7777 to schedule your mommy makeover consultation.
Dana talks about her Mommy Makeover with Dr. Wooten. Her customized surgery combined the Tummy Tuck and Breast Lift procedures. Remember, each patient's experience is different, and this patient's story may not be the same as yours.
Before & After Photos
What Is Mommy Makeover?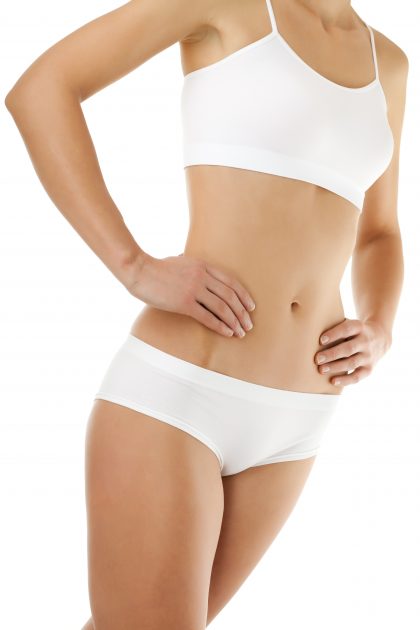 Mommy makeover means something different to each woman. Though the basic goal is the same — to restore the post-pregnancy body to its pre-pregnancy state — the route to this varies from patient to patient. Mommy makeovers usually include a tummy tuck to tighten sagging skin and the overstretched muscles that accompany multiple pregnancies, along with some type of breast enhancement, be it a breast augmentation, breast reduction or breast lift. Mommy makeover may also include liposuction to contour certain areas, as well as any other procedure of your choosing.
Why Should I Consider Mommy Makeover?
Consider a mommy makeover if you are unhappy with the physical changes brought about by pregnancy and breastfeeding, especially if you have already tried to address those things through diet and exercise without success. As long as you have specific, realistic goals for the procedure and understand the risks, you should be very satisfied with your results.
Who Is a Good Candidate for Mommy Makeover?
Candidacy for mommy makeover is determined on a case-by-case basis in consultation with Dr. Wooten.
You might be a good candidate for a mommy makeover if you:
are in good physical and emotional health
do not smoke
are at or close to your target weight
have sufficient time to recover from the operation
have a support system that can assist you as you recover
understand the benefits and risks of surgery
have concrete, reasonable goals of surgery
Your Mommy Makeover Consultation
Due to the number of options available, expect your mommy makeover consultation to involve extra planning and preparation.
In consultation, Dr. Wooten will discuss various surgery combinations to fit your unique set of needs. For example, many women opt to proceed with an entire mommy makeover in one surgery, while others choose to approach the transformation in stages. In all cases, Dr. Wooten will advise you of the best course of action depending on the details of your transformation.
How Long Is the Procedure?
The length of the procedure depends on the specific course of treatment and whether the procedures are combined into a single operation or spaced out among several months.
Is Mommy Makeover Safe?
Mommy makeovers are very safe when performed by an experienced, board-certified plastic surgeon. Although there are risks which accompany any surgical procedure, Dr. Wooten's expertise helps to minimize the chance of an adverse outcome.
What Is Mommy Makeover Recovery Like?
Individuals recover at different rates. However, after major surgery, you will likely have to avoid strenuous physical activity for about six weeks. This includes common household chores like carrying groceries, as well as trips to the gym.
Specifically with breast surgery, you will have to avoid lifting more than five pounds for three to four weeks. Following a tummy tuck, you will need to be sure to properly rest the abdomen. Don't stretch, twist, or aggressively engage your core for four to six weeks.
After your mommy makeover procedure, arrange for someone to help you at home. Having a friend or family member help to prepare meals, run errands, help with childcare, and perform other daily chores will allow you to properly focus on rest and recovery.
Cost of Mommy Makeover
The cost of mommy makeover is different for every patient, depending on the needs of the patient and the procedures included. For example, a combination of a tummy tuck and a breast lift will be priced differently than a tummy tuck combined with a breast lift and a breast augmentation. Beleza's patient coordinator, Andrea Smith, will discuss the mommy makeover cost with you in more detail at your consultation.
Talk to Dr. Wooten about Your Mommy Makeover Options
To schedule a consultation to discuss mommy makeover with Dr. Wooten, please call 724-759-7777 or email our practice today.