Mommy Makeover
Conveniently located to serve the areas of Pittsburgh, PA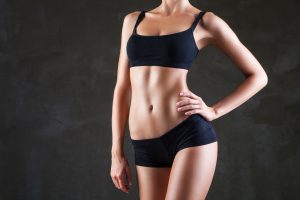 Childbearing and breastfeeding are incredibly rewarding stages of a woman's life; however, these years can take a toll on your body. It's not uncommon to develop stretch marks or skin laxity, or to gain weight that is stubbornly resistant to exercise. Breasts can also lose volume and look deflated after pregnancy and breastfeeding.
A mommy makeover can address these unwelcome changes. Mommy makeovers include any combination of liposuction, abdominoplasty, fat transfer, breast augmentation and breast lift to achieve fuller breasts,a more sculpted abdomen, and an overall more youthful silhouette.
At Beleza Plastic Surgery, we support a woman's desire to recapture or maintain the vibrancy and shapeliness of her youth. Dr. Anna Wooten has helped women from Pittsburgh to Cranberry Township and beyond look and feel their best with cosmetic surgery. Contact us online today or call 724-759-7777 to schedule your mommy makeover consultation.
Before and After Photos
What Is Mommy Makeover?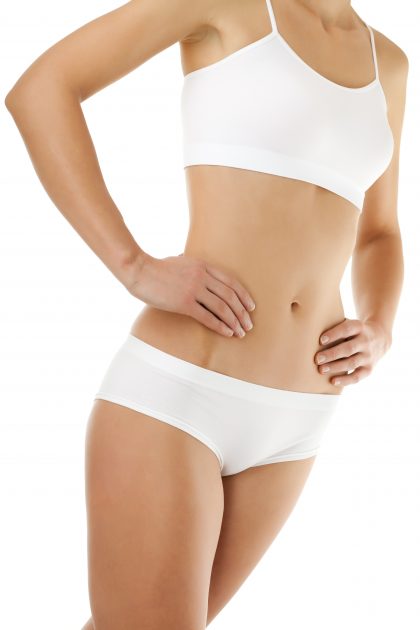 Mommy makeover means something different to each woman. Though the basic goal is the same (to restore the post-pregnancy body to its pre-pregnancy state) the specific route to this varies from patient to patient. Mommy makeovers usually include a tummy tuck to tighten sagging skin and the overstretched muscles that accompany multiple pregnancies, along with some type of breast enhancement, be it a breast augmentation, fat transfer, breast reduction or breast lift. Mommy makeover may also include liposuction to contour certain areas, as well as any other procedure of your choosing.
Why Should I Consider Mommy Makeover?
Consider a mommy makeover if you are unhappy with the physical changes brought about by pregnancy and breastfeeding, especially if you have already tried to address those things through diet and exercise without success. As long as you have specific, realistic goals for the procedure and understand the risks, you should be very satisfied with your results.
Who Is a Good Candidate for Mommy Makeover?
Candidacy for mommy makeover is determined on a case-by-case basis in consultation with Dr. Wooten.
You might be a good candidate for a mommy makeover if you:
are in good physical and emotional health
do not smoke
are at or close to your target weight, and are maintaining it
have sufficient time to recover from the operation
have a support system that can assist you as you recover
understand the benefits and risks of surgery
have concrete, reasonable goals of surgery
Your Mommy Makeover Consultation
If you have any questions about your Mommy Makeover options, we invite you to share them with Dr. Wooten during your private consultation.
In consultation, Dr. Wooten will discuss various surgery combinations that interest you and determine how they fit with your unique set of needs. For example, many women opt to proceed with an entire mommy makeover in one surgery, while others choose to approach the transformation in stages. In all cases, Dr. Wooten will advise you of the best course of action depending on the details of your transformation.
Some patients write their questions down ahead of time and bring a notebook to their consultations in order to remember all of their questions for Dr. Wooten!
Mommy Makeover Procedure Options
A Mommy Makeover is a highly customizable procedure.
You can combine any variety of cosmetic procedures in order to achieve your desired improvements.
Women most commonly combine abdominoplasty, liposuction, and breast augmentation, breast lift, or breast reduction during their Mommy Makeover. However, any combination of procedures is possible. Every Mommy Makeover is tailored to You and your unique goals.
Abdominoplasty
Pregnancy and childbirth frequently stretch out the abdominal skin and can even tear the abdominal muscles. Abdominoplasty, or tummy tuck, is a surgery to address loose abdominal skin and restore a tight, smooth abdominal contour.
The tummy tuck will also repair and tighten strained or damaged abdominals. This restores the support of the abdominals.
Some women are left with hernias from their pregnancy, and these would be corrected during surgery as well. Barring extensive weight gain, results of your abdominoplasty will last for many years to come.
Liposuction
Common areas where Mothers receive liposuction include the chin, back, arms, abdomen, love handles, calves, and thighs.
Liposuction is a minimally-invasive fat elimination procedure. Liposuction may be performed as a part of an abdominoplasty, or on any other part of the body. Liposuction's targeted fat elimination improves body contours by removing unwanted fat and restoring a smooth, tight appearance. When performed during a tummy tuck, liposuction will eliminate fat from your stomach and flanks to transform a loose, soft protruding stomach or muffin top into a flat, trim, firm one.
During Power-Assisted Liposuction, the cannula vibrates, which aids in the gentle breaking down and removal of the fat.
In order to perform liposuction, Dr. Wooten will make a few tiny incisions that will be easily concealed in the body's natural contours. She will insert tumescent fluid into the treatment site. Tumescent fluid is comprised of saline, epinephrine, and lidocaine. Tumescent fluid reduces bleeding and acts as a local anesthetic. The fluid will make the fat cells swell, which in turn makes them easier to gently dislodge from the body. Once the fat is broken down, it is carefully suctioned from the body using a slim cannula.
In order to eliminate unwanted fat as effectively and safely as possible, Dr. Wooten prefers to perform Power-Assisted Liposuction.
To see Dr. Wooten's beautiful liposuction before and after results, click Here.
Breast Procedures
Pregnancy and breastfeeding often make significant changes in the size, shape, and position of a woman's breasts. Breast augmentation and breast lift surgery are frequently incorporated into a Mommy Makeover to help women fall back in love with their breasts and their figures.
Dr. Wooten offers breast augmentation with saline and silicone implants. Each type of implant is highly popular and comes with its own characteristics and benefits.
Saline Implants
Saline implants are a silicone shell filled with a sterile saline solution. Saline has a firm but natural feel. Due to the fact that the implant is inflated with saline after it is placed in the chest, saline implant placement requires a smaller incision.
Silicone Implants
Silicone implants most closely resemble the feel of natural breast tissue. Patients have the option of rounded implants or anatomical implants. Anatomical implants are tear-drop shaped, with more volume at the bottom of the implant. This replicates the distribution of natural breast tissue.
There is a small chance of implant rupture with silicone implants. Patients will receive an annual MRI to test for what is referred to as a "silent rupture." The leaked silicone will not pose a threat to the patient's health but will need to be removed from the body.
Breast Augmentation Incision Placement
Dr. Wooten will discuss incision options and placement methods with you during a private consultation to help you find the breast augmentation option that is perfect for you. We will also be happy to discuss implant costs and other details with you during this appointment.
Breast Fat Transfer
Women who would like to add subtle, natural volume and make minor corrections in breast asymmetry are excellent candidates for breast augmentation with a fat transfer. To perform a fat transfer, Dr. Wooten will first collect fat from your own body using liposuction. The fat will be purified and carefully injected throughout the breast.
Breast Lift
Breast augmentation will improve the shape and volume of the breasts, but it will not change the position of the breasts. If your breasts sit lower on your chest than they used to, you are a good candidate to receive a Breast Lift as part of your Mommy Makeover.
A Breast Lift will remove excess tissue and secure the breasts to a higher, more youthful position on the chest. To test if you are experiencing breast droop, also known as ptosis, place a pencil beneath your breast. If the pencil stays in place, ask Dr. Anna Wooten about what breast lift can do for you!
If you would like smaller breasts, ask Dr. Wooten about breast reduction at Beleza Plastic Surgery.
Facial Rejuvenation
The stress of motherhood can take a toll on our skin. The changes in hormones can cause new, frustrating issues with the skin. Look and feel your best with one of the many anti-aging, skin rejuvenating procedures we offer at our MedSpa.
Common rejuvenating cosmetic treatments that can go incorporated with into Mommy Makeovers include:
Botox
Juvederm
Restylane
Radiesse
Bellafill
Lip Augmentation
Microdermabrasion
Dermaplaning
Laser Skin Resurfacing
Laser Acne Treatment
Chemical Peels
Ultherapy Skin Tightening
How Long Is the Procedure?
The length of the procedure depends on the specific course of treatment and whether the procedures are combined into a single operation or spaced out among several months.
Is Mommy Makeover Safe?
Mommy makeovers are very safe when performed by an experienced, board-certified plastic surgeon. Although there are risks which accompany any surgical procedure, Dr. Wooten's expertise helps to minimize the chance of an adverse outcome.
What Is Mommy Makeover Recovery Like?
Individuals recover at different rates. However, after major surgery, you will likely have to avoid strenuous physical activity for about six weeks. This includes common household chores like carrying groceries, as well as trips to the gym.
Specifically, with breast surgery, you will have to avoid lifting more than five pounds for three to four weeks. Following a tummy tuck, you will need to be sure to properly rest the abdomen. Don't stretch, twist, or aggressively engage your core for four to six weeks.
After your mommy makeover procedure, arrange for someone to help you at home. Having a friend or family member help to prepare meals, run errands, help with childcare, and perform other daily chores will allow you to properly focus on rest and recovery.
How Much Does a Mommy Makeover Cost in Pittsburgh?
Mommy makeover procedures are tailored to the needs of each patient, so the cost reflects how customized the process truly is. Pricing covers all services (pre-operative appointments, post-operative visits, the 5+ hours in surgery, and other necessary products or treatments). Your mommy makeover could include liposuction, excess skin removal, and body contouring, making this one of Beleza's most comprehensive procedures. Dr. Wooten will explain all fees covered by her final, exact quote during your private consultation.
FAQs
What procedures are in Mommy Makeover?
Mommy Makeover can be any combination of contouring and rejuvenating procedures. Common Mommy Makeover surgeries include tummy tuck, liposuction, breast augmentation, breast lift, breast reduction, arm lift, or thigh lift. Many women also decide to rejuvenate their appearance with dermal fillers, Botox, or laser treatments as part of their Mommy Makeover plan.
What is the recovery time for Mommy Makeover?
Your recovery timeline will depend on your selected procedures and the unique aspects of each procedure, as well as on your body's own healing profile. In general, most women are able to get back to their usual schedules within a few weeks. Women who have physically-demanding jobs may need to take a longer period of time before going back to work. In general, strenuous exercise and labor should be avoided for at least four to six weeks following a Mommy Makeover.
When should you get a Mommy Makeover?
The best time to undergo a Mommy Makeover is after you are finished breastfeeding and do not intend to get pregnant in the future. Future pregnancies and childbirth will negatively impact the surgical improvements accomplished during Mommy Makeover.