Asymmetric Tuberous Breasts
Conveniently located to serve the areas of Pittsburgh, PA
Dr. Anna Wooten is a nationally recognized expert in Breast Augmentation. For more information about this procedure please view our Breast Augmentation page.
Tuberous or tubular breasts are a common complication that can hinder the full development of breasts during puberty. One or both breasts may be affected with varying severity and asymmetry. The effects on breast shape, size and symmetry can be a source of stress and insecurity for many women. Dr. Anna Wooten provides an excellent array of options for women seeking corrective cosmetic surgery for tuberous or asymmetrical breasts.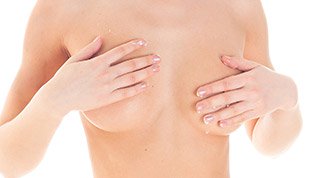 Dr. Anna Wooten has helped men and women from Pittsburgh to Cranberry Township and beyond look and feel their best with cosmetic surgery. Contact us online today or call 724-759-7777 to schedule your breast consultation.
Before and After Photos
Candidates for Tuberous Breast Correction
Tuberous breast deformity is a congenital condition that usually starts to show during breast development. The visual effects on the breast can include:
Large, puffy areola
Wide gap between the breasts
Underdeveloped breast tissue
"Tubular" sagging
High breast fold
The condition may affect a woman's ability to breastfeed because the breast's milk glands may not have developed enough to produce milk.
Is Tuberous Breast Correction the same as Breast Augmentation?
Treatment of tuberous breasts may include a breast augmentation (the insertion of breast implants); however there are considerable differences in how this corrective procedure is approached, planned, and carried out. Tuberous breast deformity correction requires a series of nuanced surgical adjustments to deliver the most fitting aesthetic transformation.
Often problems occur when tuberous breast deformity, especially in it's more subtle forms, is simply not diagnosed. When a surgeon doesn't recognize the condition, he or she may only review with the patient common breast augmentation techniques. This approach will inevitably fail to address certain restrictions of the patient's lower breast and may worsen areolar herniation.
In order to achieve the optimal breast shape, moderate and severe instances of tubular breasts must be treated with a meticulous plan for breast reshaping and areolar placement based on the tubular breast type and the patient's ideal post surgery silhouette
Dr. Wooten has seen many degrees of severity and asymmetry in women looking to correct tuberous breasts. No two breast corrections should be planned in same manner. Each surgery varies significantly based on the individual's breast shape, overall figure and vision for post surgery results. As a board-certified plastic surgeon with an expert level of experience in cosmetic breast surgery, Dr. Wooten has a long-standing knowledge of and reputation for safely delivering beautiful results with tuberous breast correction.