Votiva FormaV
Conveniently located to serve the areas of Pittsburgh, PA
Vaginal Restoration Laser Treatment in Sewickley/Wexford, PA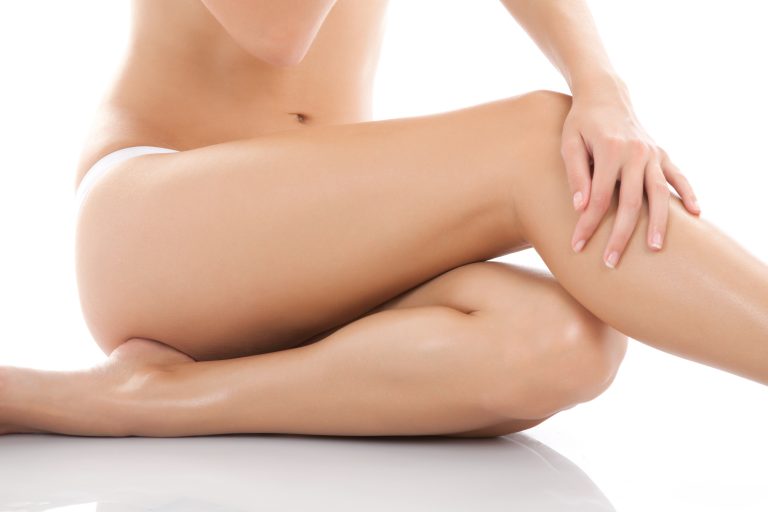 Votiva FormaV by InMode is an Intravaginal Radiofrequency (RF) Treatment that is a safe, comfortable way to improve blood circulation, relieve muscle pain, and relax muscles in a woman's intimate area. It can provide relief for women who experience a sensation commonly referred to in the medical field as vaginal laxity (VL), tighten the vaginal canal, and promote collagen reconstruction in intimate tissues. Additionally, it can improve the symptoms of vaginal atrophy such as dryness, which may cause discomfort and intimacy problems.
A wand-like device delivers uniform volumetric heating to the outer genital area (the vulva) and to the vaginal canal where it remodels the deeper tissues. The term "volumetric heating" refers to the device's ability to evenly distribute heat to the treatment area. If you have experienced intimate changes that are causing you discomfort and distress, a Votiva FormaV treatment could provide relief.
Votiva FormaV was designed with you in mind. Our patients are busy with the demands of career and family, so they appreciate that they can do something effective to improve their intimate wellness and love life without the interruptions of an invasive surgical procedure and long recovery. With FormaV, there is no downtime, no pain, and no anesthesia!
FormaV can be restorative for women after bearing children or who are peri-menopausal. Common hormone therapies to treat symptoms like vaginal dryness or irritation may not be appropriate for every woman, and FormaV can offer an effective alternative.
Embrace your womanhood and let experienced, board-certified plastic surgeon Dr. Anna Wooten and her team help you live your best life. Serving Sewickley, Wexford, Cranberry Township, and nearby locations Beleza Plastic Surgery provides you with the expert care you need. Contact us at (724) 759-7777 or fill out a quick inquiry form to get in touch!
About Votiva FormaV
Women's bodies can experience drastic changes due to childbirth, hormonal fluctuations, and aging. In recent years, the popularity of non-surgical treatments to combat these symptoms, such as RF, has risen. Less downtime, convenience and cost make this an attractive option for both patients and surgeons alike. (1)
A Votiva FormaV treatment can address:
Sensation of vaginal looseness (vaginal laxity)
Sagging and wrinkled skin of the labia
Vaginal dryness (atrophic vaginitis)
Painful intercourse from vaginal atrophy
Decreased sensation/sensitivity & sexual dysfunction
Urinary stress incontinence
Benefits of Votiva FormaV
Votiva FormaV is an incredibly fast, comfortable procedure. Patients report feeling a very tolerable sensation of warmth during their treatment. Our patients choose vaginal RF treatment to resolve specific genito-pelvic floor muscle weaknesses that can cause decreased sexual function, a lack of lubrication, poor genito-pelvic sensation, stress urinary incontinence, and more serious pelvic conditions such as chronic pelvic pain and pelvic organ prolapse. (1) The FormaV wand does so by harnessing the gently rejuvenating therapeutic properties of non-ablative radiofrequency energy. (2) But how does the FormaV treatment achieve this? For the answers, we need to look at the science behind RF technology, and how it affects the body.
The Gentle Regenerative Ability of Votiva FormaV
Epithelium is a vital tissue that lines all internal and external surfaces of the body, including the sensitive vaginal wall. Glycogen has an important function in the vagina, regulating the vaginal microbiome, maintaining pH levels, and promoting the antibacterial and antimicrobial properties of healthy vaginal bacteria. (3) Studies have shown that RF energy stimulates glycogen-enriched epithelium when applied to the genito-pelvic area. The same studies showed that the introduction of RF energy to the vaginal wall promotes neovascularization (the forming of new blood vessels), neocollagenesis (collagen formation), and elastogenesis (elastin formation). It does so through heat via impedance. The RF device conducts a consistent electrical current through the tissues between 40°C (104°F) and 45°C (113°F). This initiates a cascade effect in the tissue, inducing fibroblasts to produce new collagen. Collagen and elastin, essential components for tissue resilience, are promoted by exercising careful control over this heat. As a result, the patient's body generates new cells instead of scar tissue. (1)
If you want to tighten and reshape your intimate tissues, if you have stress urinary incontinence as a result of childbirth, or if you want to address specific issues of pain and dryness because of vaginal atrophy, please call (724) 759-7777. To connect with us without picking up the phone, you can inquire with our easy-to-use online contact form.
Candidates for Votiva FormaV
Women looking to rejuvenate their private areas who do not want a surgical procedure or hormone therapies are good candidates for the Votiva FormaV laser. The two main groups that this procedure is most effective for are postpartum women and peri-menopausal women. When you feel good on the inside, it helps your beauty and radiance shine on the outside. If you have given birth vaginally to one or more children, or if you want to address age-related vaginal atrophy and labial sagging and wrinkling, an RF treatment can help!
While hormone therapies can be an option for these women, many people, including cancer survivors, may not be candidates for such therapies. Patients like these will especially appreciate FormaV for vaginal rejuvenation.
Personal Consultation
At Beleza Plastic Surgery, we provide vaginal rejuvenation procedures with the very best medical expertise available. During your thorough consultation session session, our trained and compassionate staff will dedicate their time and specialized skills to providing you with a treatment plan that is individual to you, and only you! In a private setting, you will have the opportunity to ask questions about the FormaV treatment and find out how it can benefit your specific circumstances. Our trained staff have extensive experience with women's health issues, so please do not be afraid to speak openly about your concerns. At Beleza, Dr. Wooten performs surgical labiaplasty, and our nurses also perform "scarless labiaplasty" using Morpheus8 radio-frequency micro-needling. FormaV can be seamlessly combined with one or both of these procedures.
Once your individual consultation is complete, and the number of FormaV treatments has been decided, our staff will book you in for your first session. Normally, patients will need a minimum of 3 FormaV sessions.
While you wait for your restorative vaginal therapy, why not read about the other treatments and surgical procedures we offer at Beleza Plastic Surgery by reading our blog!
Preparation for Vaginal Restoration Treatment
To prepare for your Votiva FormaV treatment you should ensure your scheduled date will not occur at the same time as your period. Please speak to our staff regarding this matter so your menstrual cycle is taken into consideration. You should also do the following:
Avoid intercourse 24 hours before the procedure
Discontinue use of NSAIDS (e.g. Advil, ibuprofen) a few days beforehand
Be sure that you are not pregnant
Ensure pubic hair is removed or neatly trimmed
If you have any questions about your FormaV treatment, please feel free to ask at your personal consultation!
The Votiva FormaV Laser Procedure
Depending on your individual treatment plan, your Votiva FormaV treatment can last anywhere between 15 and 40 minutes. As the trained nurse technician gently introduces the wand, you will feel a heating sensation during the treatment as the RF energy works to replenish and revitalize vaginal tissues. For most patients this is a completely pain-free procedure, but individual experiences will vary. Our priority is to make the experience both comfortable and effective for your needs!
Results After a Votiva FormaV Treatment
There is no recovery time and no downtime needed after a FormaV vaginal procedure. This means you may return to your schedule immediately after your treatment! Amazingly, the FormaV treatment is so gentle that you can resume normal activities, including intercourse, on the same day. Your treatment will begin working and continue to be effective for a number of weeks after each procedure. Most patients receive a series of treatments spaced three or four weeks apart for the most effective results.
Please feel free to connect with us via Facebook, Instagram, YouTube, and Twitter! Now you can also join Dr. Wooten and her team on TikTok!
Corresponding & Complementary Procedures
Dr. Wooten is one of Pittsburgh's premier plastic surgeons. As well as providing non-surgical rejuvenation treatments, she is proud to offer a selection of complementary and corresponding surgical options in addition to, or as an alternative to Votiva FormaV.
Labiaplasty
Sometimes nicknamed the "yoga pants effect," more and more women are conscious of their labial aesthetic. A Labiaplasty helps to correct asymmetry of the inner or outer (or both) labia. Using one of a variety of techniques to suit individual patient needs, Dr. Wooten removes excess tissue and delicately reforms the labia for an aesthetically desirable appearance.
Labiaplasty Revision Surgery
Labiaplasty Revision Surgery is an option for patients who are dissatisfied with the results of a previous labiaplasty procedure. It combines gynecologic, plastic, and cosmetic procedures to help you get the labial look and feel you really want.
Stretch Mark Treatment
If you've had children, you may have prominent stretch marks. Our Fractional Skin Resurfacing treatment is designed to minimize and reduce the appearance of stretch marks. In a series of treatments, our skilled laser technician will rejuvenate your skin's appearance by applying low-frequency wavelength energy to stimulate the production of elastin. Fractional resurfacing is non-ablative, so there is no damage to the skin: just an effective procedure that leaves you with smoother, more supple skin.
Mommy Makeover
As the gold standard for postpartum bodies, a Mommy Makeover can transform your body and restore your pre-baby aesthetics. Most Mommy Makeovers include: tummy tuck, breast augmentation or a breast lift, and liposuction or fat transfer.
Cost of Votiva FormaV in Sewickley, PA
At Beleza Plastic Surgery, we are transparent about our pricing system so there are no unexpected costs to you. Discover more about financing here.
FAQ
What vaginal rejuvenation options are there?
There are a selection of surgical and non-surgical options for vaginal rejuvenation. Labiaplasty and labiaplasty revision procedures alter the size and/or shape of the labia. Non-surgical intravaginal treatments such as Votiva FormaV use radiofrequency energy to stimulate blood flow, encourage muscle relaxation and promote tissue healing. We also offer a "scarless labiaplasty" using the Morpheus8 radio-frequency micro-needling device. This allows patients to address the aesthetic concerns of the external labia, without the downtime associated with a surgical correction.
What is Votiva FormaV?
Votiva FormaV is a vaginal rejuvenation treatment. Using a special device, a trained registered nurse introduces radiofrequency energy to the genital area to tighten tissues, and address issues such as vaginal dryness, urinary stress incontinence, and improve blood circulation.
Is Votiva FormaV treatment painful?
Not at all! Radiofrequency vaginal rejuvenation treatments such as Votiva FormaV are painless and fast. Most patients who receive the treatment experience nothing more than a warm sensation during the procedure. As a result, this form of vaginal rejuvenation requires no downtime!
Who is a good candidate for vaginal rejuvenation?
The most suitable candidates for vaginal rejuvenation are women who have had one or more vaginal births and postmenopausal women. Patients who are dissatisfied with their anatomical shape, or those who are experiencing discomfort in the vulvovaginal area as a result of specific medical conditions are good candidates. Common reasons for receiving a vaginal rejuvenation procedure include: adjusting size/shape of the labia, correcting "loose" sensation (vaginal laxity), addressing vaginal pain during intercourse, and fixing stress urinary incontinence.
How many Votiva FormaV treatments are recommended for the best results?
Although patients may notice a difference after just one session, the Votiva FormaV treatment is most effective in a series of three to five sessions spaced over the course of a few months.
References
Dayan, E., Ramirez, H., Westfall, L., & Theodorou, S. (2019). Role of Radiofrequency (Votiva, InMode) in Pelvic Floor Restoration. Plastic and Reconstructive Surgery Global Open, 7(4), e2203. https://doi.org/10.1097/GOX.0000000000002203
Karcher, C., & Sadick, N. (2016). Vaginal rejuvenation using energy-based devices. International Journal of Women's Dermatology, 2(3), 85–88. https://doi.org/10.1016/j.ijwd.2016.05.003
Amabebe, E., & Anumba, D. O. C. (2018). The Vaginal Microenvironment: The Physiologic Role of Lactobacilli. Frontiers in Medicine, 5. https://doi.org/10.3389/fmed.2018.00181