Lipoabdominoplasty
Conveniently located to serve the areas of Pittsburgh, PA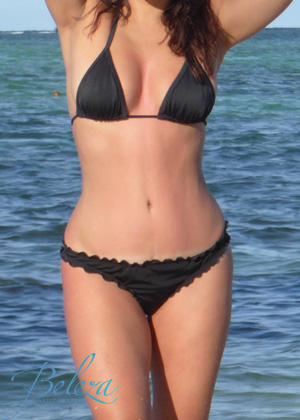 A firm midsection is the classic sign of health and vitality. Beleza Plastic Surgery, located in Sewickley, PA, can help you shape your abdomen, bringing back that trim, youthful look and the confidence that goes with it. Dr. Anna Wooten's lipoabdominoplasty procedure combines a tummy tuck with liposuction to deliver the most dramatic results possible.
Dr. Anna Wooten has helped men and women from Pittsburgh to Cranberry Township and beyond look and feel their best with cosmetic surgery. Contact us online today or call us at 724-759-7777 to schedule your lipoabdominoplasty consultation.
Dr. Anna I. Wooten explains her personalized approach the lipoabdominoplasty procedure.
Candidates for Lipoabdominoplasty
Dr. Wooten suggests lipoabdominoplasty to those patients who are in good health but are struggling to lose the stubborn areas of fat that surround their waistline. Women who have lost significant weight or have had multiple pregnancies are usually prime candidates for this procedure. Dr. Wooten also recommends lipoabdominoplasty to men and women with stretched skin around the stomach region.
Before and After Photos
What to Expect in Your Consultation
In consultation, Dr. Wooten will discuss your current body shape and medical history. She'll review all of your options before laying out a customized approach to surgery that focuses on your unique goals
When you meet with Dr. Wooten you can be confident that her knowledge and experience in performing the latest liposculpting techniques will inform all of her recommendations. Safety and lasting results that fit your expectations are the promises that Dr. Wooten carries into each and every lipoabdominoplasty procedure.
The Surgery
You will be asked to begin fasting 8 hours prior to your arrival to our Pittsburgh offices. This means that you are not permitted to eat or drink anything. The sole exception would be if Dr. Wooten has told you to take any medications during this period. If so, take the medication with a small amount of water if needed.
Lipoabdominoplasty surgery generally lasts several hours. It is performed under general anesthesia, which means you will not be awake at any point during surgery. You will be monitored closely during and following surgery.
A lipoabdominoplasty has three different components:
Muscle tightening: Weight fluctuations and pregnancies can stretch and sometimes even tear the abdominal muscles. Dr. Wooten tightens the damaged abdominal muscles by contouring the facial cover (skin-like, outer sack of the muscle) or the muscle itself.
Removing the fat: A combination of tummy tuck and liposuction, sometimes known as "liposculpture," can offer dramatic results. One of the major appeals of lipoabdominoplasty is that it utilizes liposculpture to remove fat and reveal the patient's underlying muscle tone.
Skin tightening: Following muscle tightening and fat removal, Dr. Wooten will trim away any excess skin, leaving the patient with a smooth flat stomach.
Recovering from Surgery
Recovering from lipoabdominoplasty takes about 1-2 weeks. After that period, you may get back to your regular routine. After four weeks, you may do light exercise like walking or jogging. At 6 weeks, you should be fully recovered and able to resume all activities including heavy exercise. While you will see an immediate change following the procedure, your final results won't be fully evident until all swelling has receded.
Lipoabdominoplasty FAQs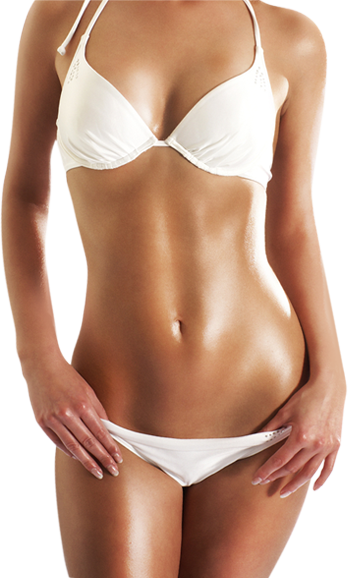 While both procedures help patients to shed excess skin, only during a lipoabdominoplasty procedure will Dr. Wooten actually plicate your muscles. This means that instead of only excising excess skin, Dr. Wooten also mends abdominal muscles that have been overstretched due to childbearing or a hernia. Additionally, during this procedure Dr. Wooten performs body contouring using liposuction, which results in a more flattering waistline. This surgery is more involved than a traditional tummy tuck, and will require more recovery time.
Contact us to schedule your consultation for a Lipoabdominoplasty Consultation!