Sculptra
Conveniently located to serve the areas of Pittsburgh, PA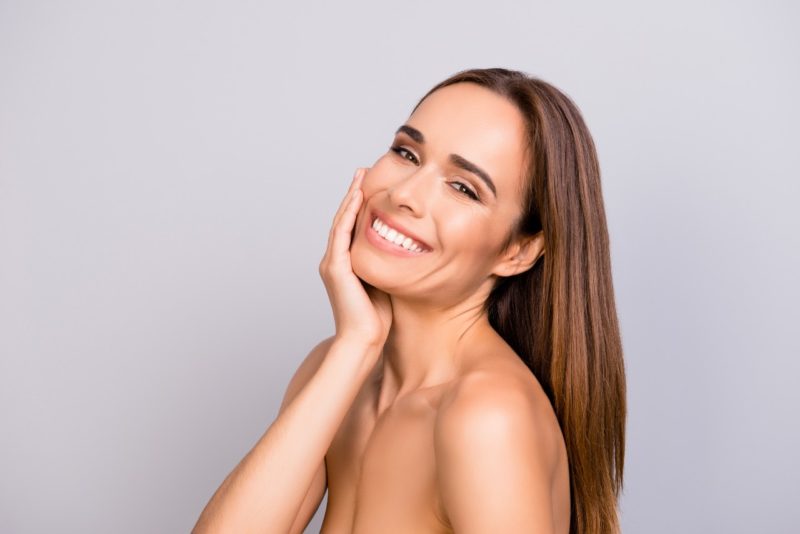 Sculptra is an injectable that subtly corrects deep facial wrinkles, folds, and fine lines caused by the body's natural aging processes. Unlike traditional hyaluronic acid (HA) fillers, Sculptra contains poly-L-lactic acid (PLLA) which is a biodegradable substance that gradually boosts the body's collagen levels. PLLA also stimulates the patient's collagen receptors to ramp up the creation of organically derived collagen – a vital protein in skin that diminishes with age. Many patients find their optimal results 3-4 months after their third injection. Here at Beleza Plastic Surgery, Dr. Anna Wooten and her incredible team of MedSpa professionals are ready and proud to offer the Pittsburgh locale this state-of-the-art cosmetic procedure. If you're interested in learning more about how Sculptra can rejuvenate your appearance with a youthful glow, then we invite you to schedule a personal consultation with our experienced and talented aesthetic RN injectors. Give one of our offices a call to schedule!
Sewickley: (724) 759-7777
Pittsburgh: (412) 877-9388
About Collagen
Collagen, a strong, flexible protein, is in many different places around the body including the bones, tendons, muscles, and deep within the dermis layer of the skin.[1] Collagen makes up 70% of our skin.[2] This robust protein is the building block for our skin to naturally heal cuts and scrapes. Collagen is also vital in our early life to accommodate the physical demands of our expanding body as well as keep our skin hydrated and refreshed. But our skin begins to lose that youthful shine as collagen production depletes. By 50, we have lost 30% of our collagen production.[3] Age-related collagen decline weakens the skin's inner structure which decreases its ability to maintain elasticity and moisture.[4] Without this important protein to serve as scaffolding for our skin, deep wrinkles begin to burrow into our complexion. Some external stressors that also aggravate our skin include:
Unprotected sun exposure
Lifestyle choices, such as smoking, poor diet, and excess sugar
Exposure to pollutants and free radicals
But you're not alone in this battle against the signs of aging! Here at Beleza Plastic Surgery, Dr. Wooten and her team of Beleza Nurse Injectors have the right tools to restore your complexion to its radiant, youthful shine.
Benefits
Sculptra is a great way for both men and women to improve depressions around the eyes and add contoured volume to the jawline, temples, and cheeks. Other benefits of this remarkable filler include:
Fortified fullness and softness around the eyes and cheeks
Results last up to 2 years
Diminished laugh and smile lines
Candidates
If the loss of volume and definition in your features bothers you, then Sculptra is a great non-surgical solution to restore vibrancy to your visage. It is also a perfect option for people who don't have time to spend on time-consuming procedures. After we administer the injectable and massage it evenly under your skin, you are free to resume your normal daily routine. Many of our clients report that it is the perfect lunch-time procedure because it's a quick treatment that doesn't require any downtime or recovery. If you have vexatious lines, wrinkles, or folds affecting your appearance then you have come to the right place.
Schedule a personal consultation to see if you are a good candidate for Sculptra.
Personal Consultation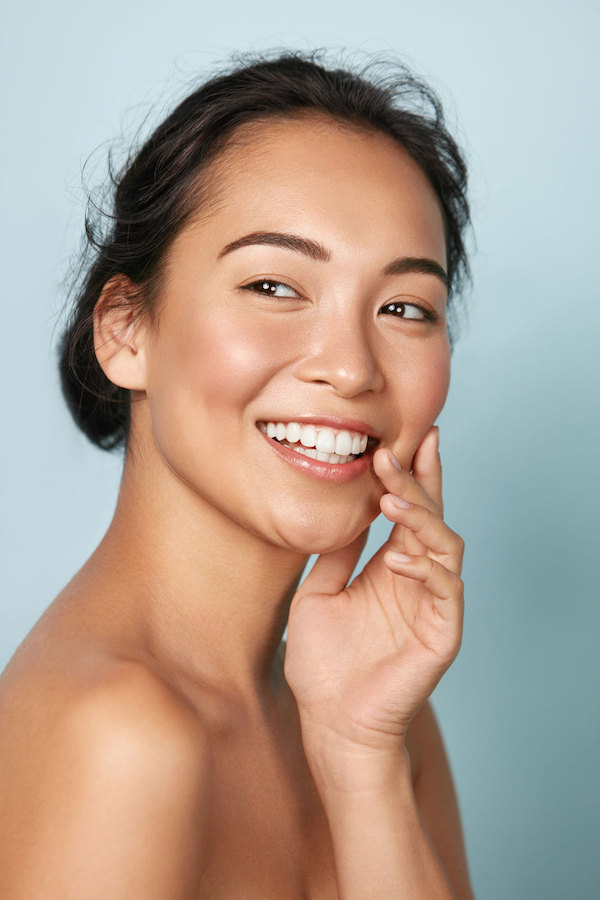 At your personal consultation, you will first meet with one of our aesthetic nurses who will conduct a physical examination in your private consultation room. Here, we will confidentially discuss your medical history, noting if any cosmetic procedures have occurred in the past. Next, we will walk through your aesthetic goals. This is important for our team to understand so that we can create an individualized action plan tailored to your specific needs.
Next, we will guide you through all of our services, focusing on Sculptra and how this collagen-boosting filler can truly reverse the signs of aging. Then, if we elect Sculptra as your cosmetic solution, a time and date will be scheduled for your first session with one of our Beleza Nurse Injectors. Before this date, we ask that you follow the list of preparatory steps given to you by our Beleza team. To ensure a smooth treatment with optimal results it's vital to adhere to these steps in the interim.
Preparation
To best promote ideal results, it is important to:
Arrive with a clean face. Please don't come with makeup. If you do choose to wear makeup, it will be removed while preparing for the procedure.
Avoid aspirin, NSAIDs, or other blood-thinning medications or supplements as these can increase the risk of bruising in the treated areas. Optimally, you should avoid these products for at least two weeks prior to injection in order to minimize your risk of bruising.
Do not apply potentially irritating products on your face 2-3 days before and after treatment. These include tretinoin/Retin-A, glycolic acid, benzoyl peroxide, and hydroquinone.
Procedure
Before your procedure, we can apply a topical anesthetic to the target areas to assuage any pain or discomfort. Next, a Beleza Nurse Injector will use a thin needle to carefully administer the Sculptra solution. Next, they will massage the treated area, making sure the solution is evenly spread out under the skin. Once all the treated areas have been addressed, you will be free to leave and return to the hustle and bustle of your daily routine.
Results
After your first Sculptra treatment, the PLLA solution goes to work beneath your skin. It gradually stimulates collagen production to smooth out the wrinkles and fine lines as well as tighten the folds and wrinkles on your face. This happens over time and most patients require 2-4 sessions done 3-6 weeks apart. The beauty of Sculptra is its steady improvement to your appearance. Unlike other fillers that react instantly, this is the perfect option for those people who want to see real results but may not want the results to be too sudden or noticeable.
Corresponding & Complementary Procedures
After you've witnessed the results Dr. Wooten and her team are capable of, you might be considering if any of our other services can improve different areas of your appearance. Lucky for you, our masterful Med Spa has just the right service to solve your cosmetic dilemma. Some favorites of our services include:
Laser Hair Removal
One of the most popular ways to manage unwanted, unsightly hair is laser hair removal. As traditional hair removal techniques offer similar benefits, laser hair removal is superior to all others because it gives permanent results. Using a laser that is delicate enough to leave surrounding tissue unaltered, laser hair removal can treat many different areas of the body. Laser hair removal can treat:
Legs
Face
Chest
Back
Bikini area
And many more!
CoolSculpting
After researchers discovered small indentations of fat loss in the cheeks of children who ate too many popsicles, the science behind CoolSculpting was discovered. Also known as cryolipolysis, these researchers found that when dropped to sub-freezing temperatures, fat cells dislodge from their connective tissue and are then excreted from the body. This is a perfect solution for small pockets of stubborn, hard-to-lose fat. Some perfect areas for CoolSculpting include:
Intense Pulsed Light
To reverse the sun damage and treat signs of aging, Dr. Wooten believes in the power of intense pulsed light (IPL). Operating on various wavelengths, IPL lasers can tailor to your exact skin condition without harming any surrounding healthy skin cells. The IPL laser is adept at treating:
Redness or flushed features
Brown spots
Age spots
Red spots
Sun damage
Mild acne scars
Broken capillaries
And many more!
If you're interested in one of these or any of our other services please don't hesitate to schedule a personal consultation at one of our offices today!
Cost
The cost of a Sculptra treatment will vary from patient to patient. If you're interested in learning more about financing options, please feel free to visit our financing page or give one of our offices a call. Our incredible staff is eager to help with whatever question or concern you may have.
Sewickley: (724) 759-7777
Pittsburgh: (412) 877-9388
FAQ
How long does Sculptra last?
Unlike other fillers, Sculptra is unique in that results gradually take effect over 2-3 months and then last for up to two years. However, to maintain these results and ensure they last for the full duration it is crucial to institute a healthy skincare routine paired with daily use of sunscreen. 
Can Sculptra be used on the lips?
No, Sculptra may not be used on the lips. This Poly-L-lactic acid filler is meant to restore the cheeks, temples, and jawline. However, if you are looking to plump up your lips, reduce lip lines, or augment their shape then look no further than our other dermal fillers for all your lip augmentation needs. 
References
McIntosh J. Collagen: What is it and what are its uses? Medical News Today. June 16, 2017. https://www.medicalnewstoday.com/articles/ 262881.php
Ackerman AB, et al. Histologic Diagnosis of Inflammatory Skin Diseases. Third ed. 2005. Collagen chapter. https://www.derm101.com/ inflammatory/embryologic-histologic-and-anatomic-aspects/collagen/
Shuster S, Black MM, McVitie E. The influence of age and sex on skin thickness, skin collagen and density. Br J Dermatol. 1975;93:639-643.
Ganjoo A. Aging skin. In: Venkataram M, ed. ACS(I) Textbook on Cutaneous and Aesthetic Surgery. 1st ed. New Delhi, India: Jaypee Brothers Medical Publishers; 2012:545-549.