Breast Implants
Conveniently located to serve the areas of Pittsburgh, PA
Dr. Anna Wooten is a nationally recognized expert in Breast Augmentation. For more information about this procedure please view our Breast Augmentation page.
Add beautiful shape and volume with breast implants at Beleza Plastic Surgery.
The breasts can play a crucial role in a woman's femininity. A woman who is unhappy with the size and shape of her breasts may feel self-conscious and wish for fuller, more even, or rounder breasts. With breast implants at Beleza Plastic Surgery, you can achieve the look and feel of the breasts that you've always wanted!
Every breast implant at Beleza Plastic Surgery in Pittsburgh is administered with patient safety and best outcomes in mind. Call to schedule your private consultation and find your perfect implant today!
Breast Implant Before & Afters
Your Breast Implants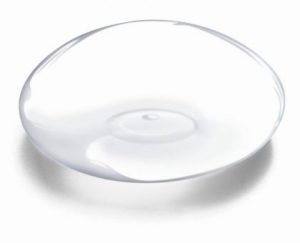 We want to help you achieve your most beautiful body. Whether you want to add subtle volume or dramatically increase your size, Beleza Plastic Surgery has the size and texture of the breast implant that's right for you. Dr. Anna Wooten will meet with you privately to examine your breasts and discuss what implant type will best suit your anatomy.
Your breast implant surgery will be completely customized for you. Dr. Wooten will take a series of measurements to help her determine which implant size is guaranteed to achieve your preferred breast augmentation results. Breast implants from Beleza Plastic Surgery will improve the appearance of your breasts as well as the contour of your figure.
If you have questions about breast implants, please feel free to call our helpful staff to schedule an informative consultation today!
Benefits of Breast Implants
Considering breast implants? Breast augmentation with implants is one of the most popular procedures women receive today in the United States.
Women who come to Beleza Plastic Surgery have been happy with their breast implants, for reasons including:
Individualized attention for proper size determination done by Dr. Wooten herself.
Patients have the option of adding subtle volume or of going up several cup sizes.
Improvement of the shape of the breasts to a fuller or rounder appearance.
Creating more cleavage
Improving the projection of breasts
Achieving the same size in both breasts. Often, Breasts are asymmetrical and Dr. Wooten can make them appear to be balanced.
Enjoying a more proportional fit in your clothing
Creating more confidence and increasing body positivity
Improving sex drive
Patients who receive breast implants from Beleza Plastic Surgery will only need a long weekend for recovery from their breast augmentation.
Types of Breast Implants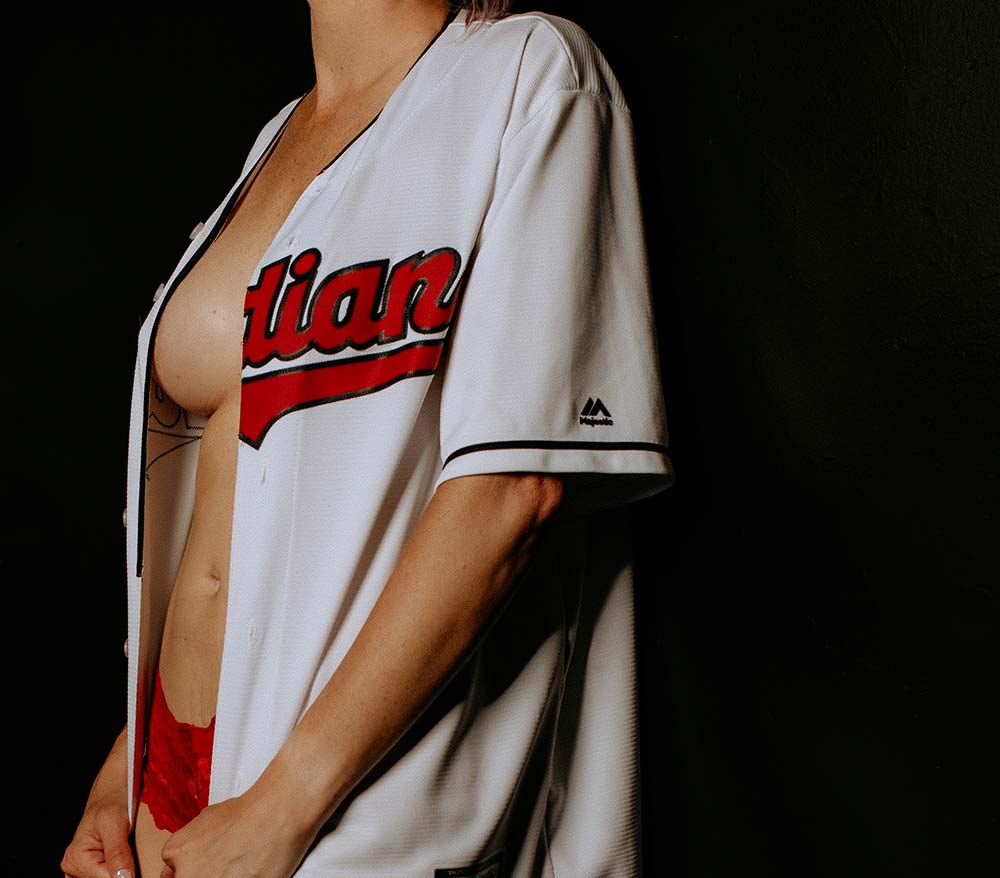 The type of implant you receive will be up to your personal preference. A variety of factors will go into your breast implant decision, including your current breast size, lifestyle, overall anatomy, and desired breast appearance.
At Beleza Plastic Surgery, we offer three types of implants:
Saline
Saline implants are filled with saline, a sterile solution of salt and water. Saline implant shells are made of silicone. Saline implants are placed in the breast unfilled and then filled with saline once in the desired placement within the breast. Because of this, saline implants require smaller incisions to place, resulting in smaller scars.
Saline is a highly popular implant choice. A saline implant feels natural but generally feels firmer than a silicone implant.
Silicone
Silicone implants, unlike saline implants, come pre-filled with a gel-like substance. Silicone breast implants most closely mimic the feel of natural breasts.
We are proud to offer Inspira silicone implants. Inspira Implants by Natrelle are "fuller" than the standard silicone implants. The fullness of the implant reduces the chance of "rippling" or of the implant being detected within the breast. The implant will feel natural, adding the desired size and volume to the breasts.
Silicone implants are highly popular for breast augmentation because of the natural look and feel not only for the patient, but for their partner.
Anatomical
Anatomical silicone implants are round and will add full, circumferential volume to the breast. Patients who are interested in a more natural breast shape can receive an anatomical silicone implant. These gel-filled implants are tear-shaped and designed to mimic the appearance of natural breasts.
Patients who are interested in going up only a cup size can ask Dr. Wooten about fat transfer to the breast. Patients who are interested in adding more than one cup in volume will want to achieve their results with a breast implant. Patients can combine a fat transfer with their implants to achieve their optimum size, shape, and feel of the breast.
We recommend that patients return to have their implants replaced after ten years.
Breast implants will add attractive volume to the breast. Patients who are interested in lifting the placement of the breasts are invited to ask Dr. Wooten about the benefits of breast augmentation with a lift.
Sientra Breast Implants
Dr. Wooten has the highest patient safety and satisfaction standards, which is why she uses premium Sientra implants. Unlike other breast implants on the market today, Sientra implants come with a 20-year warranty, and are only available to board-certified plastic surgeons. Patients of Dr. Wooten can rest assured that their implants will last, are safe, and that they will receive beautiful results from an experienced and discerning practitioner.
With Sientra implants, the customization options are innumerable. Sientra offers two gel types, over 300 round and anatomically-shaped implant options, plus six projection levels. Once you factor in the safety assurance, it's easy to see that Sientra is the only choice for patients choosing breast augmentation surgery in Pittsburgh, PA. Set your mind at ease with Sientra!
---
Implant Placement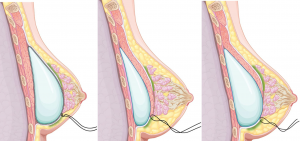 Depending on the patient's anatomy and chosen implant, Dr. Wooten will place the implant at the appropriate depth of the breast to guarantee patients enjoy their preferred augmentation outcomes.
In order to achieve the best results, Dr. Wooten places silicone implants using a Keller® Funnel. By placing silicone implants with the Keller Funnel, the implant stays completely sterile transferred directly from its package and into the Funnel. This assures a safe and sterile procedure during implant placement!
Breast implants may be placed at one of three depths:
Subglandular Level
Implants can be placed above the pectoral muscle and below the breast gland. This implant positioning offers more comfort for the patient post-procedure. Subglandular placement is available for both silicone and saline implants.
Submuscular Level
A submuscular implant placement will reduce the chance of rippling in the breast or of the edges of the implant becoming exposed. The results achieved with this placement are very attractive! The drawback of this placement is that it can result in more discomfort while the patient recovers from surgery.
Split-Muscle Technique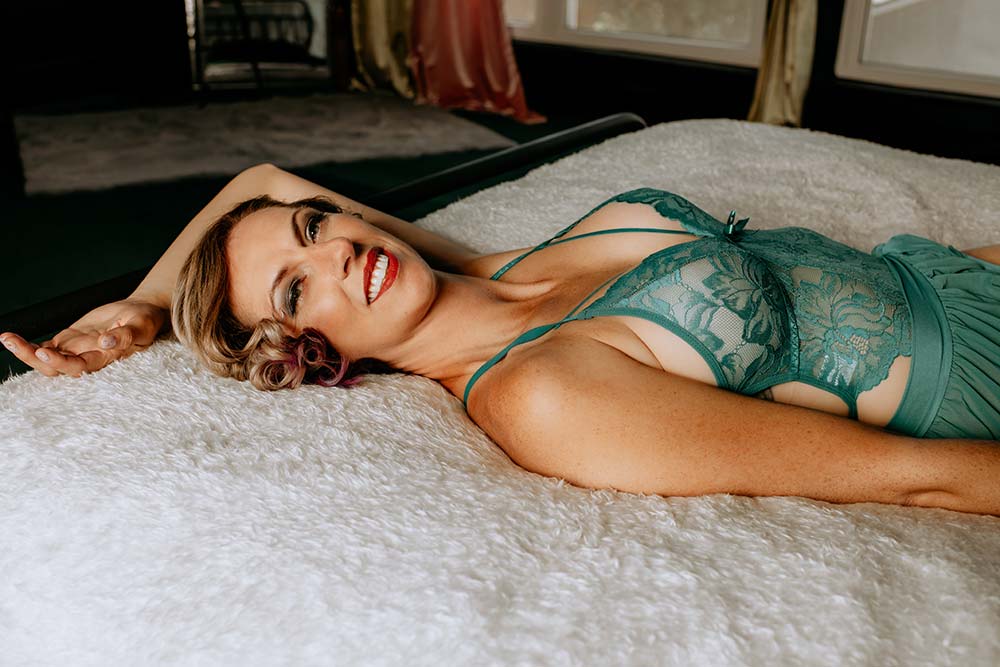 During split-muscle implant placement, the upper portion of the implant is placed beneath the patient's pectoral muscle. The bottom part of the implant will be placed beneath the mammary gland, but above the pectoral muscle. A split-muscle placement will reduce animation deformities. Athletic patients will find this option appealing.
Candidates
If you are unhappy with the size of your breasts, you are likely a good candidate for breast implants.
Women who would like to add volume to the breasts, even out their breasts, or restore breast volume lost through surgery or weight loss, are good candidates for breast implants. Patients should be in overall good health to be considered for breast implants. Patients who have conditions which interfere with their body's ability to heal will want to consult with Dr. Wooten about their breast augmentation options.
It is important to be close to your desired weight prior to surgery. Major fluctuations in weight can affect the overall outcome achieved with breast implants.
While breast implants will add attractive volume to the breasts, a breast implant procedure will not address or change the position of the breasts on the patient's chest. Patients who want to raise the placement of their breasts should speak to Dr. Wooten about combining a Breast Lift with their implants. A breast lift will remove sagging skin and restore the breasts to a more lifted, youthful position.
One Beleza Patient tells her story *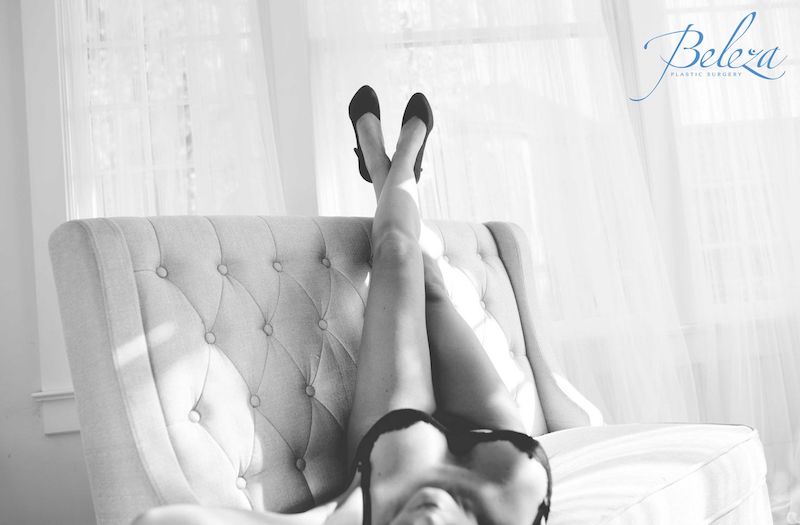 "In my opinion, she [Dr. Wooten] performed artistry that day in the operating room."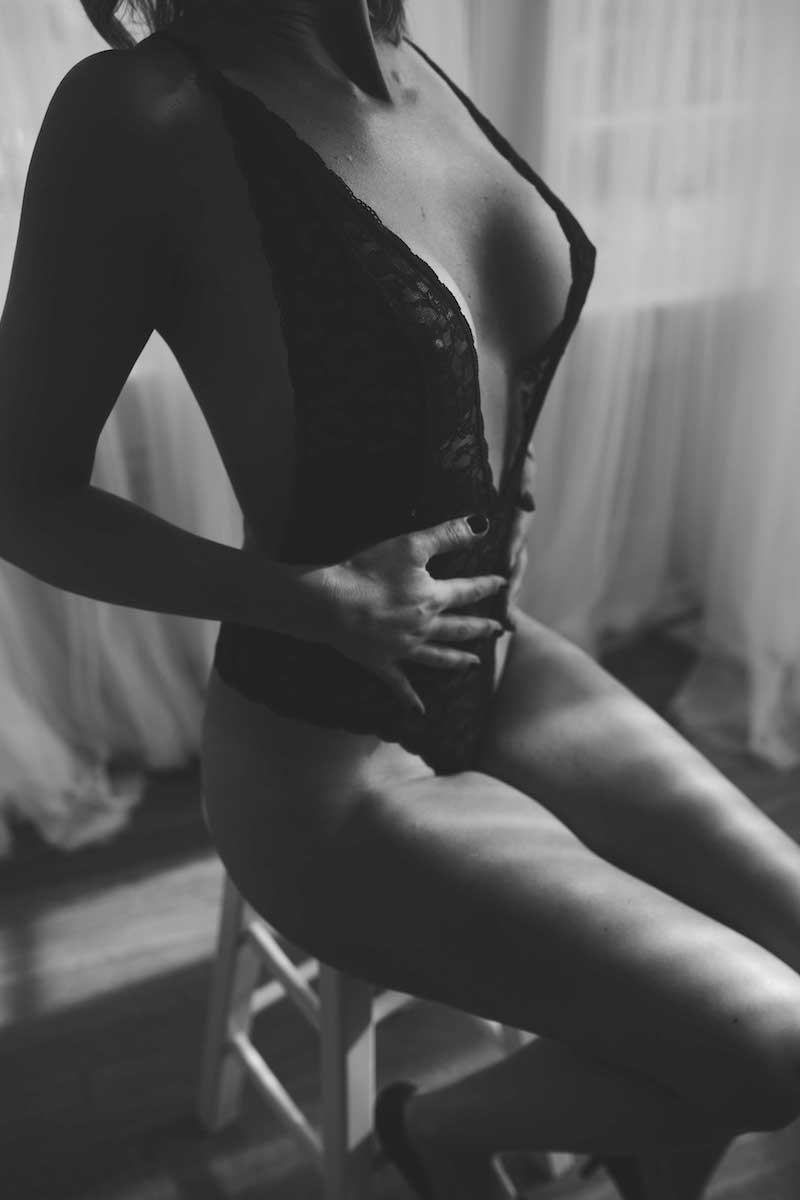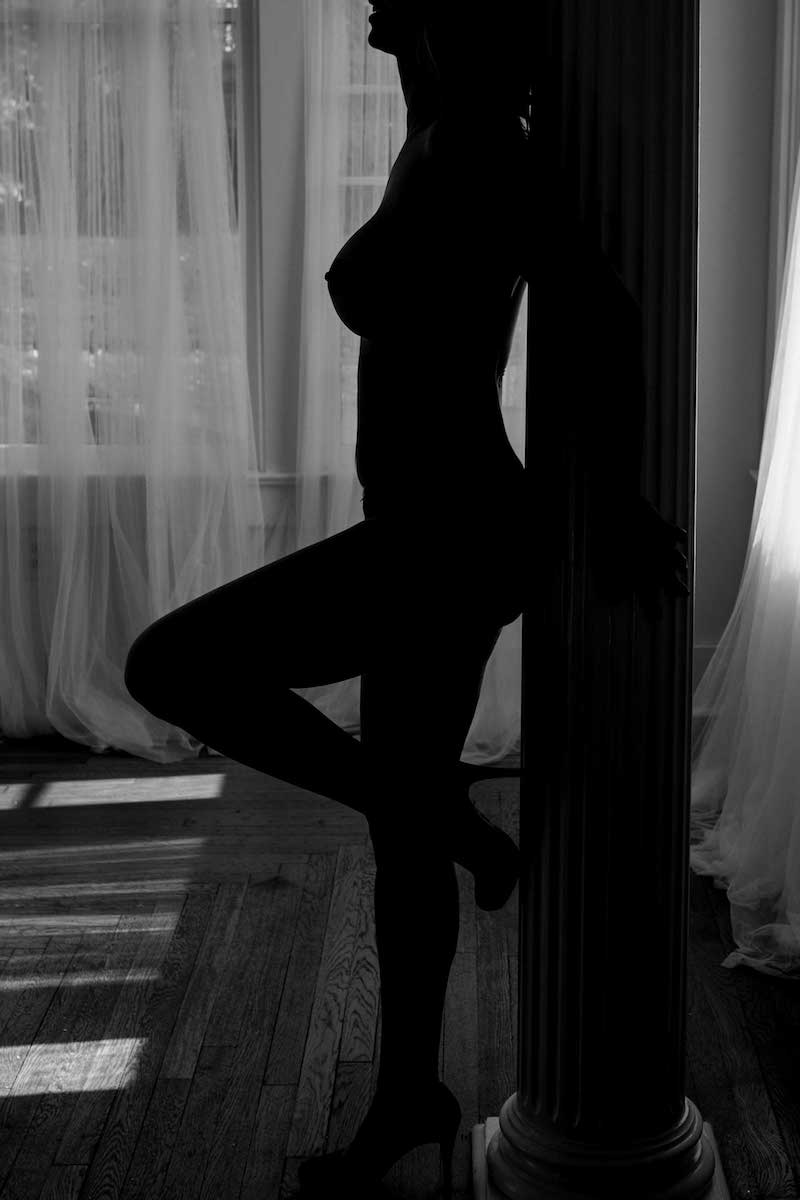 Consultation for Breast Implants
Breast Implants can completely transform a woman's figure. If you are interested in breast implants but are not sure if the procedure is right for you, schedule a private consultation with Dr. Anna Wooten today. She will answer any questions that you may have. We want you to feel completely confident before making any cosmetic decisions.
You will receive a private consultation with Dr. Wooten. We encourage you to bring in a list of any questions you have about breast implants so that we can answer them for you!
Some questions you can ask at your Consultation include:
Are breast implants safe?
What breast implants are best for me?
How long do breast implants last?
How will my recovery impact my lifestyle?
How much will my breast implants cost?
During your private consultation, Dr. Wooten will discuss your goals for your procedure with you. She will perform a physical examination, as well go over your medical history and medication use. Once she has a strong idea of your desires for your appearance, she will work with you to create a breast implant procedure plan that will achieve your unique augmentation goals. She will go over saline and silicone breast implants with you thoroughly to help you find the breast shape and size that are perfect for you.
Dr. Wooten has helped thousands of women to fall in love again with their bodies. If you have any questions about breast implants or any other breast surgeries, our helpful staff will be happy to help you schedule an informative consultation.
Breast Implant Procedure
Dr. Wooten structures every breast implant procedure to the individual patient.
Patients will receive their preferred implant at the depth that Dr. Wooten recommends for their frame and desired outcomes. The type of incision used to place a patient's implant will depend on implant size and type, patient anatomy, and patient preference. Dr. Wooten prefers to place breast implants with an inframammary incision made in the fold below the breast. Any scarring will be concealed by the natural breast fold.
If a patient is receiving a breast lift with their implants, Dr. Wooten may decide on a lollipop incision with submuscular implant placement is best.
You will be monitored for a healthy start to your recovery following your breast implant procedure. The team will make sure you are comfortable with your personalized recovery instructions before you are released the same day. If you have any questions after receiving your breast implants, Dr. Wooten and her team will be happy to help you right away.
Patients should not drive themselves home. We recommend that you ask a friend or family member to drive you home following your procedure.
Breast Implants: Recovery & Results
Complete recovery varies between six to seven months.
Patients will need to take two to three days off work after receiving their breast implants. Heavy lifting and strenuous exercise will need to be avoided for four to six weeks to allow proper healing.
Dr. Anna Wooten's artful breast augmentation techniques reduce post-procedure bruising and swelling for her patients. Any bruising and swelling should be majorly improved after one week and will continue to diminish for two to three weeks after the procedure.
Patients will be able to comfortably wear revealing clothing within six to twelve weeks of receiving their breast implants from Beleza Plastic Surgery. Your body will continue to accept your implants for six to seven months following your procedure. The breasts will be settled into their new, fuller shape by this point.
Implants Need Time to "Settle" After Surgery
Before The Consultation
When patients begin the process of researching their breast augmentation surgery, they commonly do a lot of online research. After poring through website after website, and scrolling through Instagram after Instagram, many patients come into their Beleza consult with a strong idea of what they may be looking for. While all this online research is wonderful, it sometimes leaves us with a perhaps unrealistic expectation of what to expect right after surgery! In real life, breast augmentation results take several months to develop (much longer than the quick snapshot a "before and after" photo set can provide.)
Why does it take several months to achieve the final breast augmentation result?
​​When breast implants are placed, Dr. Wooten creates a "pocket" in the patient's natural breast anatomy. This "pocket" is the space in which the implant is placed. When the pocket is first created, it is still fresh and very tight. This is absolutely normal.
In a tight pocket, the breast implant rides high on the chest wall and will lend a very 'taut' look to the patient's chest, especially in the first days/weeks after surgery. As the patient progresses after their breast augmentation surgery, the pocket softens and accommodates the newly placed implant. Slowly, the implant descends into a more natural position.
Typically, most patients have settled into their final look by about six months post-op, however, some settling may continue to occur for up to one year after surgery. This is why a set of "before and after" pictures that were taken within a few weeks of surgery look very different from a set of "before and after" pictures that were taken a year after surgery.
Interested in learning more about breast augmentation?
Dr. Wooten offers both in-person and virtual consultations. In either type of appointment, she uses 3-D virtual imaging to simulate what your results may look like. At your in-person visit, you will have measurements taken of your chest wall and the diameter between your breasts to determine the right implant size and style for you. You will then be able to try on your implants to see if you like the size on you! To schedule your personal Beleza consultation, call our office at (724) 759-7777.
Cost
The price of your breast implants will depend on the type of implant selected along with the length of your procedure.
The details of your procedure will also affect the total cost of your surgery, such as whether you will also be receiving a breast lift or fat grafting to the breast. Once you have completed your private consultation with Dr. Wooten, you will receive a written quote that reflects your personalized surgical procedure.