CoolSculpting Love Handles
Conveniently located to serve the areas of Pittsburgh, PA
Love handles, also known as the flanks, can be unflattering to your natural curves. Stubborn fat tends to develop around the midsection. This fat is often resistant to exercise and healthy eating! Many individuals don't see the results they want no matter how hard they work out.
At Beleza Plastic Surgery, we offer CoolSculpting as a simple way to get rid of love handles. CoolSculpting is a non-invasive body contouring technique that helps our patients look their best.
Before and After Photos
About CoolSculpting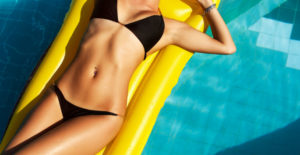 Developed by scientists, CoolSculpting implements cryolipolysis to help patients contour their body without surgery. Cryolipolysis is the science of fat freezing and was developed on the hypothesis that consistent cold temperatures kill fat cells and lead to the depleting of fat stores in certain locations.
CoolSculpting has been tested and proven to deplete fat stores and provide long-lasting results. CoolSculpting is unique because it is a non-surgical method of reducing fat stores. Everyone has a set number of fat cells in their body by the time they hit adulthood. Working out and dieting will only cause the cells to fluctuate in size, not in number.
CoolSculpting directly impacts the number of fat cells in your body. The cold temperatures will kill fat cells and help you achieve a slimmer body.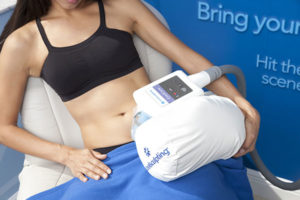 CoolSculpting is performed with scientifically engineered applicators. These devices have been made with a specific area of the body in mind. The CoolAdvantage Applicator was made to adjust to the curve of the love handles. The device suctions onto the skin. This suction action allows the device to better target the fat deposit as well as remain stable through treatment. The suction draws the fat cells up towards the surface of the skin for a more effective CoolSculpting treatment.
Slimming down the love handles allows our patients to enhance their curves and experience a boost in confidence.
A CoolSculpting treatment will help you achieve long-lasting results in the appearance of your body. Feel your best thanks to the convenience of CoolSculpting!
Benefits
With CoolSculpting, there is no preparation, downtime, injections, anesthesia, incisions or risk of scarring. The primary advantage of CoolSculpting is how simple the treatment is and doesn't take a lot of time out of our patient's lives. CoolSculpting can even be done over a lunch break!
Candidates
Healthy men and women are great candidates for CoolSculpting. Ideally, the candidate will be within their goal weight range. Some health conditions do not permit CoolSculpting.
We take our patient's health seriously. Dr. Wooten will assess your health before treatment to make sure you will achieve your best results with CoolSculpting.
If you have cryoglobulinemia, cold agglutinin disease or paroxysmal cold hemoglobinuria, CoolSculpting is not for you.
Personal Consultation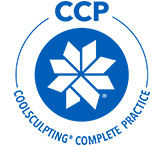 During your consultation with Dr. Wooten, you will have the opportunity to ask questions and learn more about the CoolSculpting process. Dr. Wooten will take the time to address any concerns you have and explain how CoolSculpting will provide your desired outcome.
An examination of your love handles will need to take place to make sure your skin is in good health.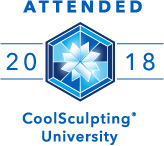 Dr. Wooten and her team of certified CoolSculpting providers are dedicated to delivering appropriate, high-quality care to every patient. Please do not hesitate to contact us with any questions about CoolSculpting the love handles, DualSculpting two areas at once, or any other advanced aesthetics treatment offered at Beleza Plastic Surgery.
Preparation
CoolSculpting does not require much if any, preparation! Dr. Wooten will inform you if there are any steps you need to take to get ready for your appointment. The main thing we need from you is to show up and get ready to relax.
CoolSculpting Treatment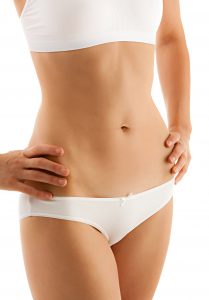 You will be led to one of our state-of-the-art rooms where you will have a seat. The CoolAdvantage Applicator will be placed comfortably on your love handles and secured to the area. Once you are comfortable, the treatment will begin. Your love handles will be exposed to cold temperatures and will go numb after a while. Many patients decide to read, watch a video, or hold a conversation during their session. A CoolSculpting appointment takes between thirty-five and sixty minutes.
Recovery
You will feel some pressure when the CoolAdvantage Applicator is removed. Your love handles will be massaged for 2 minutes after which you can get back to your regular day. We recommend you avoid strenuous activities or working out for twenty-four hours.
You are free to get right back to your day after CoolSculpting your love handles!
As feeling returns to your sides you will feel tingling sensations. These sensations will dissipate.
Results
Your body will target the fat cells that were killed by the cold temperatures in the weeks following your treatment. Some patients notice a difference in their appearance after about six weeks but your best results will be seen after two to three months. CoolSculpting can help you achieve a slimmer body without needing surgery.
CoolSculpting results are long-lasting! Pairing healthy eating and exercise will help you maintain your results for years to come.
Cost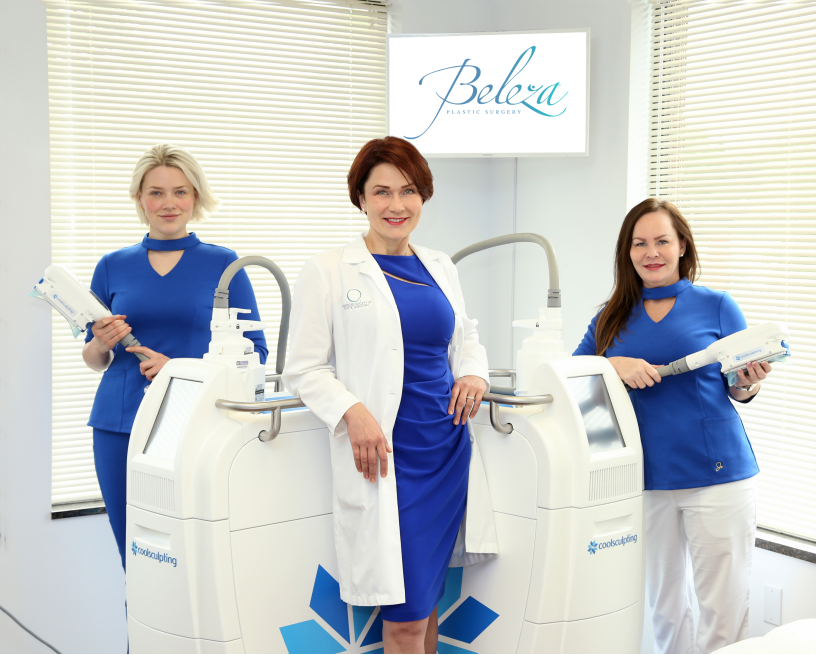 The treatment of your CoolSculpting treatment will be unique to you and your desired outcome. Many patients undergo multiple CoolSculpting treatments to achieve their best results. You and Dr. Wooten will create your best treatment plan and make corresponding appointments. Another advantage of CoolSculpting that we love is that multiple areas can be treated with CoolSculpting in one appointment. If you are bothered by a double chin or flabby underarms, you can maximize your appointment and treat two areas at the same time.
Everyone's CoolSculpting cost will be particular to their body and what they hope to achieve. If you are interested in learning more about CoolSculpting, schedule a consultation today. You can also give us a call at (724) 759-7777 to speak to a staff member. We look forward to hearing from you!
FAQS
DOES COOLSCULPTING WORK FOR LOVE HANDLES?
Yes. CoolSculpting is a great solution for reducing flanks and smoothing out your curves. CoolSculpting will help you achieve a slimmer, more attractive frame without the need for surgical intervention. You can obtain a healthier-appearing body without needing injections, incisions, medications, or downtime. Love handle CoolSculpting is a great option for men and women who have a busy lifestyle and can't take the time to undergo a surgical process.
HOW MANY COOLSCULPTING TREATMENTS ARE NEEDED FOR LOVE HANDLES?
The number of treatments you need will depend on the amount of fat present and your desired aesthetic. You will have the chance to meet with Dr. Wooten personally and learn how CoolSculpting will improve your appearance. Dr. Wooten will examine your sides and determine your best treatment plan.
DOES COOLSCULPTING REALLY WORK?
Yes. CoolSculpting is a great solution for men and women who are bothered by certain fat stores. There are CoolSculpting applicators created for the inner thighs, outer thighs, banana rolls (fat roll just under the buttocks), flanks, abdomen, back, upper arms, and double chin. Some applicators have interchangeable contours to adjust to different sizes and curves. We recognize that everyone's body is unique and will make adjustments to ensure your treatment is comfortable and efficient. CoolSculpting uses tested and proven science to kill fat cells and reduce specific fat stores. This treatment will help contour and achieve a slimmer frame without requiring surgical techniques.
CAN YOU GET RID OF LOVE HANDLES WITHOUT SURGERY?
Yes! CoolSculpting is a great alternative to surgery. The unique CoolAdvantage Applicator will be used to target unwanted love handles and effectively kill off a percentage of the fat cells present. In the weeks following treatment, your body will be locating and removing the dead fat cells. In a natural process, the body will metabolize the cells and provide long-lasting improvement in the curves of your body. CoolSculpting is a significant treatment because it only targets fat cells. When testing the science of fat freezing, scientists found that fat reacted to the cold temperatures long before the skin or any other tissues reacted. A CoolSculpting treatment will not cause harm to your skin, instead, only the fat layer just below your skin will be impacted. If you are interested in learning more about how you can slim down with CoolSculpting, schedule a consultation  with Dr. Wooten.
WHY DO I HAVE LOVE HANDLES?
The primary reason people develop love handles is fat retention. Fat retention can be due to many factors, the top two being hormones and lifestyle. An inactive lifestyle with a poor diet will quickly result in your weight again. Depending on your genetics, your body may have particular places that it stores fat. A good way to tell where your body is predisposed to storing fat is by looking at your family members. If they tend to carry weight around their hips and abdomen, you may be battling love handles for the rest of your life. Luckily, CoolSculpting impacts your overall fat stores. This treatment will help you decrease the number of fat cells in your love handles. This will help you maintain long-lasting results. The best way to keep your love handles away is to pair your CoolSculpting treatment with a healthy lifestyle and diet.