Radiesse
Conveniently located to serve the areas of Pittsburgh, PA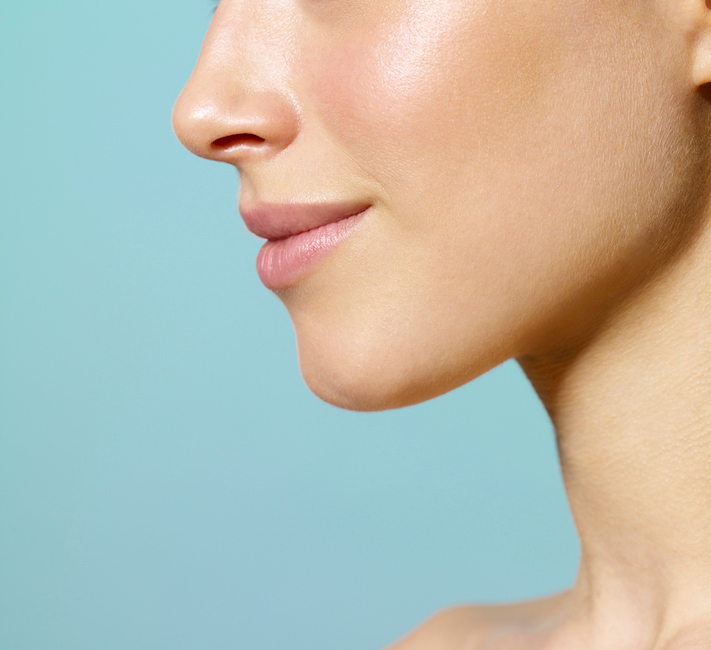 Faces can express a rainbow of emotions, from empowered to empathetic to elated.
Our glances and grins convey complex information without saying a word, but facial expressions have their limits: they can't turn back time.
As we age, our bodies produce less and less collagen. Collagen is the most abundant protein in our system, responsible for skin regeneration, bone strength, muscle maintenance, and blood vessel health. In short: collagen is the building block upon which our wellness – and our beauty – is structured.
When collagen production is depleted over time, the scaffolding beneath our skin recedes. The musculature in older faces weakens, leaving gaps just below the epidermis. When there is not enough collagen to replenish these gaps, the skin wrinkles and creases, like a raisin in the sun.
But, Radiesse can transform that proverbial raisin into a ripe, juicy grape.
If you need help achieving your aesthetic goals, contact Beleza Plastic Surgery, with convenient locations in Sewickley and Pittsburgh, Pennsylvania. Under the leadership of Dr. Anna Wooten, F.A.C.S, Beleza has perfected the usage of Radiesse and other injectables. Schedule your consultation today!

Radiesse Before & After
What Is Radiesse?
Radiesse is a dermal filler that plumps the area under sagging skin. By filling these gaps, Radiesse smoothes and tightens the skin being treated. The overall effect: goodbye unsightly lines! Radiesse rejuvenates human expressions by erasing lines along the mouth and nose, but it's not exclusively for facial enhancement. Patients have also enjoyed remarkable transformations on their hands with the help of Radiesse.[1]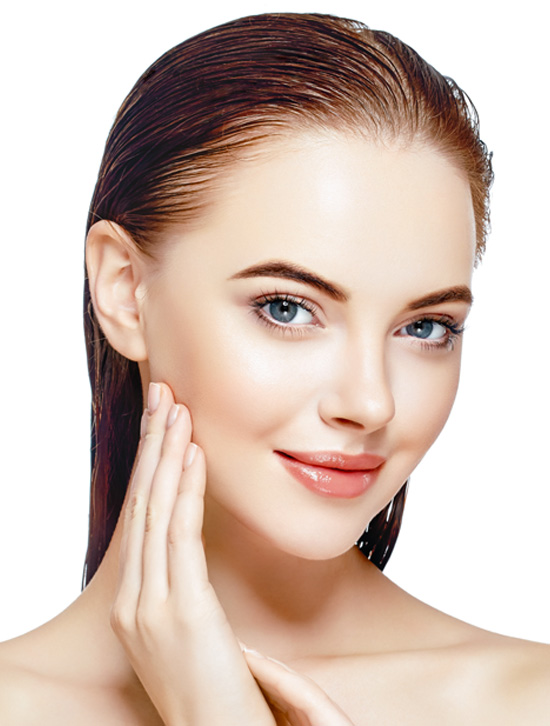 The elongated nature of the hand amplifies the loss of volume that you experience as you age. Radiesse can plump up the soft tissue that gives hands their substantial feel. Instead of merely accepting the bony, skeletal look of aging hands, consider a beautiful boost from Radiesse!
The short-term effects of Radiesse can be witnessed almost instantaneously. As a dermal filler, it does what its name suggests: it fills the gaps beneath your wrinkles, leaving your skin more radiant and firm. But that is just the first chapter of the Radiesse story. This dermal filler is formulated to promote collagen production, so its benefits last well beyond the date of your treatment. The more collagen you produce, the longer the "plumping" aesthetics of Radiesse last. The collagen that is produced as a result of treatment will not fade with the filler – it is yours to keep. It truly is the cosmetic gift that keeps on giving!
The Benefits of Radiesse Treatment in Pennsylvania
The Nurse Injectors at Beleza are experts in their field. Within a span of 15 minutes, they can have you on your way and looking ravishing. Radiesse is FDA-approved, hypoallergenic, and has proven to be non-mutagenic and non-toxic.[2] Its benefits can last up to 12 months and beyond – not bad for a quarter-of-an-hour time commitment!
To recap, Radiesse is:
Safe and simple
Filling and firming
Minimally invasive, yet maximally marvelous
Ideal Candidates for Radiesse
If you are a healthy individual in the North Pittsburgh area (including Wexford and Cranberry) who wishes to perk up your facial features, then Radiesse could be perfect for you. Ideal candidates are women or men who are dissatisfied with the lack of elasticity in their skin. Radiesse can plump certain areas and smooth out the wrinkles in those "problem" spots.
The injectors at Beleza Plastic Surgery & Medi-Spa can determine if Radiesse is right for you.
Our attentive team, led by Dr. Wooten, are extremely well-versed in the many variations of cosmetic enhancements on the market. As you can see on our blog, we are constantly striving to update our knowledge base and communicate our findings to the public. You are in good hands at Beleza!
Schedule a Personal Consultation
Dr. Wooten is an industry vanguard, and her team is ready to impart her wisdom and warmth to you. When you visit Beleza, your comfort and care are our top priorities. We will answer any questions you may have and listen to your aesthetic goals. From there, Dr. Wooten and her staff will formulate the right strategy to lift your look and highlight your radiance.
To get a glimpse of past patients' overwhelming satisfaction with Beleza Plastic Surgery, read some of our rave reviews. Your kind words are encouraging, and we promise to continue delivering world-class results in the convenience of Western Pennsylvania. To book your private consultation with Beleza Plastic Surgery, contact our offices today.
Preparation for Radiesse
During your tailored consultation, the Beleza staff will provide you with a list of instructions to prepare you for the Radiesse procedure. It is a very short list, due to the fact that Radiesse is a minimally invasive treatment that only takes about 15 minutes!
You may be advised to stop taking certain medications before your Radiesse procedure. It is always a good idea to quit smoking, since tobacco products diminish the luster of your skin and your wellness in general, and increases risks and complications when it comes to healing. If you have no health issues impeding your journey towards aesthetic improvement, you may decide to get a Radiesse treatment the same day as your consultation!
The Radiesse Injection Procedure
Dr. Wooten begins every procedure with a clean slate. Your Nurse Injector will sterilize the area being treated by gently swabbing it with an antiseptic compound. We assess your skin, take pictures for your chart, and determine the optimal approach for Radiesse success!
Most patients do not require anesthesia when getting Radiesse injections, but every case is unique. You may opt to receive several injections during your next session. The Beleza medical professional handling your procedure will confer with you regarding your comfort level. If you request a topical anesthetic, we will work with you to deliver the proper care and appropriate numbing agent.
The equipment we use to inject Radiesse is ultrafine. That means the needles are so thin, their impact leaves almost no trace whatsoever. It is almost impossible to see a Radiesse injection point with the naked eye. All you can see is glamour!
Recovery from Radiesse
The good news: you will most likely be ready to resume your regular daily activities immediately following a Radiesse procedure, although we advise waiting a day before aerobic exercise. The great news: you will notice results as soon as you finish your session!
With the proper care, your skin will enjoy the benefits of Radiesse for months to come!
Radiesse is a dermal filler, so the (former) gaps under your injection site area will be plumper and firmer. Please allow the Radiesse to do its work; do not squeeze or irritate the injection site for a week following your procedure. You should also protect yourself from harmful UV exposure. Wear protective gear and ask the experts at Beleza Plastic Surgery to recommend the appropriate sunscreen.
Radiant Radiesse Results
Approximately one week after your procedure, the injected Radiesse will fully settle and its wondrous results will shine. You can enjoy voluminous cheeks, line-free lips, and healthy contours wherever you receive your treatment.
One of the many bonuses of Radiesse is its promotion of the body's natural ability to produce collagen.
By supporting the "building blocks" of skin maintenance, Radiesse extends its welcome for several months following your injection session. The collagen stimulates cell health and aids your body's ongoing efforts to stay fit, firm, and fabulous!
Complementary Procedures
Dermal fillers are an excellent way to plump up the empty pockets of skin caused by aging, but what caused those wrinkles on the surface? Our facial muscles contract every time we laugh, frown, or gesture. These muscular contractions pull at the skin, creating fine lines… and some not-so-fine lines. To address the root causes of these wrinkles, neuromodulators like Botox or Dysport relax fine muscles and prevent them from contracting. By stopping the contractions, Botox smoothes the skin from within!
If the texture of your complexion is not as even as you would like it to be, then Beleza Plastic Surgery can exfoliate your dead skin away, leaving a luminous shimmer behind. Chemical Peels at Beleza remove blemishes, freckles, and acne scars. Now that Radiesse has given your features volume, complementary procedures like Chemical Peels and our many laser treatments can polish your newly plump contours.
What Does Radiesse Cost in Pittsburgh?
Every Radiesse session is designed according to each individual's goals. Different patients want different treatments, varying numbers of units, and a range of treatment areas. Please consult our financing page to begin your Care Credit application process, or feel free to call (724) 759-7777 for help. Our friendly patient coordinators at Beleza Plastic Surgery will be happy to guide you through the pricing process.
FAQ
Is Radiesse safe?
Yes. Radiesse is FDA-approved for use in the hands and face. Dr. Wooten prides herself on delivering safe, effective solutions to her patients' aesthetic needs. To learn how Radiesse can add volume to your features, contact us at your convenience. 
Where can I get Radiesse in Pittsburgh?
Beleza Plastic Surgery has two convenient locations: an office in Sewickley which borders Wexford, and an office in Downtown Pittsburgh, Pennsylvania. Our Nurse Injectors are experts in the administration and applications of Radiesse. Please call (412) 877-9388 to ask how Radiesse can address your cosmetic needs!
References
Kühne, U. & Imhof, M. (2012). Treatment of the Ageing Hand with Dermal Fillers. Journal of Cutaneous and Aesthetic Surgery, 5(3), 163–169. doi: 10.4103/0974-2077.101369
Jacovella, P. (2008). Use of calcium hydroxylapatite (Radiesse®) for facial augmentation. Clinical Interventions in Aging, 3(1), 161–174. doi: 10.2147/cia.s2065