Liposuction
Conveniently located to serve the areas of Pittsburgh, PA
Dr. Anna Wooten performs liposuction and power-assisted liposuction for men and women looking to sculpt, slim and reshape areas of the face and body by removing fat deposits. While almost any area can be treated, the most common are the hips, thighs and stomach. It is important to keep in mind that liposuction is a contouring technique, not a weight loss method. In fact, the amount of fat removed is typically less than 10 pounds.
Dr. Anna Wooten has helped men and women from Pittsburgh to Cranberry Township and beyond look and feel their best with cosmetic surgery. Contact us online today or call 724-759-7777 to schedule your liposuction consultation.
Before and After Photos
Candidates for Liposuction
Dr. Wooten performs traditional surgical tumescent liposuction, and feels that this is the method that delivers the best results for patients. The best candidates for liposuction in Pittsburgh are those who live an overall healthy lifestyle, but have fat stored in specific locations that seem to resist natural weight loss efforts. With this procedure, your surgeon will look to target:
Areas of fatty tissue that seem out of proportion with the rest of your body.
Areas without large amounts of excess skin. (Liposuction only removes fat not skin.)
Your Liposuction Consultation in Pittsburgh
While almost any area can be treated, the most common are the hips, thighs and stomach. It is important to keep in mind that liposuction is a contouring technique, not a weight loss method.
In consultation, Dr. Wooten will discuss your fat loss goals, medical history, drug allergies, and any previous surgeries. Dr. Wooten will take time to carefully evaluate your overall health and any risk factors that may be particular to your case. Before recommending a course of treatment, Dr. Wooten may take photographs of potential locations to be targeted for fat removal.
The Surgery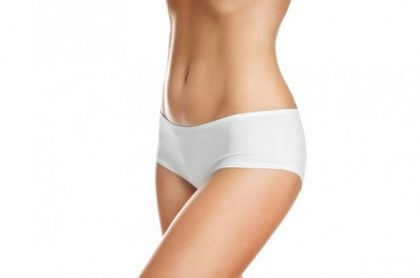 Usually liposuction is performed as an outpatient procedure at our Pittsburgh surgery center. However, if large amounts of fat must be removed, the procedure will be performed at the hospital, where the patient may be required to stay overnight.
Dr. Wooten performs liposuction with varying anesthetic methods for her Pittsburgh patients. Whether anesthesia is "locally" or "generally" applied depends on the amount of fat that is to be removed. In cases of dramatic fat removal that require anesthesia, the patient will be asleep during the entire surgery.
During the liposuction procedure, Dr. Wooten uses a suction tool attached to a tubular, stainless steel attachment called a "cannula." She makes small incisions through which she inserts the cannula into areas of fat deposits. She then begins suctioning the fat out from between the layers of muscle and outer skin. The process is repeated until all targeted fat is safely removed from the body.
Power-Assisted Liposuction
With traditional liposuction, plastic surgeons use a tube called a cannula to remove fat from the body. In power-assisted liposuctions, the cannula vibrates, producing tiny, rapid vibrations which help to break up fat cells. This is Dr. Wooten's preferred method.
This vibration actually leads to safer and more effective liposuction. Because the vibration works to break up the fat cells during the procedure, extraction is gentler on the body's tissues. This permits Dr. Wooten to work quickly and precisely, leading to a shorter procedure time.
Other benefits include:
Reduced bruising
Improved accuracy
Shorter recovery time than with traditional liposuction.
Liposuction FAQs
What Areas Are Most Commonly Treated with Liposuction?
The areas of the body most commonly treated with liposuction include:
Abdomen and waist (i.e., the "love handles")
Buttocks
Hips
Calves (or "cankles")
Inner and outer thighs
Upper arms
Male chest
Back and bra-strap area
How Many Areas Can Be Treated in One Liposuction Session?
Treating multiple areas of the body in one liposuction session is common. The number of areas treated on the same day isn't as important as the total quantity of fat removed. Most plastic surgeons agree that no more than five liters of fat and fluid can be removed during a single operation without compromising the safety of the procedure. Treating a large surface area of the body in a single procedure can also jeopardize patient safety. Liposuction is not designed to remove large quantities of fat at one time. It is instead intended to sculpt stubborn deposits of fat for a more flattering figure.
If you are interested in treating several areas of the body at once, discuss this with Dr. Wooten during your consultation. After learning more about your goals, she can advise as to what is safe and reasonable, as well as what will give you the best cosmetic outcome.
What Needs to Be Done to Prepare for Liposuction Surgery?
Dr. Wooten will provide detailed pre-operative instructions and outline how to prepare for surgery. In general, you must stop smoking and avoid aspirin, anti-inflammatory medications, and herbal supplements for several weeks prior to surgery. Patients must undergo a medical evaluation and some laboratory testing in anticipation of surgery.
You should make arrangements ahead of time for someone to drive you to and from surgery, and stay with you for the first night after surgery.
What Will My Liposuction Recovery Be Like?
While you recover, Dr. Wooten may recommend wearing a compression garment overtop areas where fat has been removed. Taking this measure will help to minimize swelling and ensure that the patient's skin adjusts properly to the new body contour.
Dr. Wooten may also choose to leave temporary surgical drains under the skin for a short amount of time following surgery. The purpose is to prevent excess blood or fluids from accumulating in the wound areas.
How Soon After Liposuction Can I Exercise?
Everyone recovers from liposuction differently, and Dr. Wooten clears each patient individually to resume exercise when she feels they are ready.
In general, most patients can walk, swim and ride a stationary bike slowly beginning a few days after surgery. They can resume light cardio exercise on a treadmill or elliptical about two weeks after liposuction, but more strenuous activity like heavy lifting and aerobic exercise should be avoided for four to six weeks after surgery.
Dr. Wooten can give you a more precise timeline during your consultation and follow-up visits.
How Soon After Liposuction Will I See the Results?
It will take a few months for the swelling to completely subside and your final results to appear. Expect to see your results stabilize about three to six months after surgery, continuing to improve for up to a year after surgery.
What Are the Limitations of Liposuction?
Liposuction is not a catch-all solution for every body imperfection. It's not a weight-loss method and probably won't reduce the number on the scale. It certainly isn't a substitute for healthy eating or exercise habits.
Liposuction cannot tighten loose or sagging skin; any pre-existing laxity or sagging will remain after surgery and possibly appear worse. It may have little to no effect on stretch marks or cellulite.
Will the Fat Come Back?
The most encouraging aspect of this cosmetic procedure is that once Dr. Wooten removes fat cells from your body, they will not replenish. This means the results of liposuction are long-lasting, especially with proper nutrition and exercise to maintain the body's shape. However, research shows that people who have liposuction are three times more likely to gain weight if they don't follow a healthy diet after the surgery. On the other hand, those who follow a healthy diet are twice as likely to lose weight after liposuction!
Why Should I Choose Dr. Wooten for Liposuction?
Dr. Anna I. Wooten, FACS is one of Pittsburgh's most sought-after liposuction surgeons. She completed her plastic surgery training at one of the nation's finest programs and is certified by the American Board of Plastic Surgery (member of the ASPS), and is a member of the American Society for Aesthetic Plastic Surgery (ASAPS), as well as the American College of Surgeons. In private practice for nearly a decade, Dr. Wooten regularly attends educational conferences to keep abreast of all advances in liposuction technique and technology through her involvement with the ASPS and the ASAPS.
To book a liposuction consultation with Dr. Wooten, please call or email Beleza Plastic Surgery today.