Fat Transfer To Face
Conveniently located to serve the areas of Pittsburgh, PA
Fat transfer to the face is a natural facial treatment to restore volume in areas of the face that have become deflated and appear aged. During the fat transfer procedure, Dr. Wooten uses liposuction to collect fat from places on the body where it is abundant and then relocates it to the face. Using your own fat will help lower allergy risks and will also provide longer lasting results than dermal fillers. A facial fat transfer is a great, long-lasting solution for men and women who would like to recapture their youth!
Before and After Photos
About Facial Fat Transfer
Dr. Wooten will simply transform your whole appearance with a facial fat transfer!
A facial fat transfer is an excellent treatment for both men and women who are bothered by wrinkles, thin lips, or sunken cheeks. Forehead fat grafting is also a popular treatment because deep lines and creases can be treated to shed years from your face. If your forehead lines make you appear constantly tired, angry, or worried, then this may be a great solution for you!
Fat injections in the face are a simple alternative to more invasive surgeries and will allow you to also contour and slim another area of your body.
The way Dr. Wooten performs this treatment at Beleza enables most of our patients to do the procedure in a simple office visit, instead of requiring anesthesia and hospitalization. A natural fat filler will help you maintain long-lasting results in contrast to dermal fillers.
Benefits
There are many advantages to a facial fat transfer at Beleza Plastic Surgery. This treatment has a lower risk for allergic reaction and will provide you with long-lasting, full results.
The fat collected is purified and then used to:
Reduce the appearance of fine lines and wrinkles
Lift sagging jowls
Add volume to thin lips
Volumize deflated cheeks
Add proportion to undersized features like the chin
Dr. Anna Wooten has helped men and women from Pittsburgh to Cranberry Township and beyond look and feel their best with cosmetic surgery. If you are interested in truly transforming your face, a facial fat transfer is an excellent solution to invasive techniques! This treatment can not only sculpt your face, but it can also sculpt your body.
Liposuction will allow Dr. Wooten to slim down an area of your body that has excess fat and help you impact your appearance comprehensively. If you are bothered by a bulge of fat along your abdomen or have pesky love-handles, a facial fat transfer will help you rejuvenate your appearance.
Contact us online today or call 724-759-7777 to schedule your facial fat transfer consultation.
Candidates for Fat Transfer
Facial fat transfer candidates tend to be generally healthy individuals who have a desire to correct unflattering facial wrinkles such as laugh lines, crow's feet and forehead creases.
In order to safely perform a fat graft, Dr. Wooten must be sure that you do not have any circulatory issues. Poor circulation is more commonly found in smokers. If you are deemed a healthy candidate for fat transfer to the face, Dr. Wooten will aid you in selecting a site for fat removal.
Consultation with Top Ranked Facial Rejuvenation Experts
In your private meeting with Dr. Wooten, she will take the time to listen to your goals and what you expect from a facial fat transfer. Together, you can look through before and after photos of facial fat transfers to help you understand what Dr. Wooten can accomplish. We strive for a transparent environment and encourage our patients to ask lots of questions. You are welcome to write them down and bring them into your consultation.
Some questions that may get you thinking are:
How long will this treatment be?
How much time do you recommend I take off from work?
What is expected of me to ensure a healthy, positive recovery?
When will I be able to see my results?
How long will the results last?
These questions should help you develop your own thoughts and assist you in navigating your consultation with Dr. Wooten.
Dr. Wooten will examine your face and assess a good area to collect fat from. She will also ask about your health and past procedures. You and Dr. Wooten will create a treatment plan that improves the contours of your body and turns the clock back on your face.
Preparation
Stop smoking six weeks before treatment and avoid anti-inflammatory medications in the weeks leading up to your procedure.
We typically also ask patients to avoid red wine and caffeine, as these can worsen bruising and impede healing. Arrange for a ride to and from the treatment and then for someone to stay with you for the first twenty-four hours of recovery.
Stay hydrated and get plenty of rest the night before your treatment.
It can also be helpful to eat fresh pineapple, or take arnica montana or bromelain supplements, which will help minimize your swelling and inflammation from the fat transfer. The morning of your treatment, dress in comfortable clothes and show up to your appointment a few minutes early so as to have a calm, restful start to your day.
How Fat is Grafted and Transferred to the Face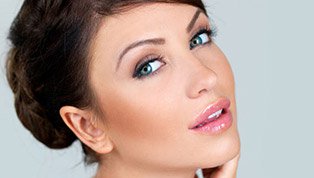 Fat is harvested from a supple part of your body, purified by centrifugation, and then methodically injected with small needles into areas of the face requiring added volume. This multistep process can be broken down into three categories:
Fat collection
Purification
Injection
Fat Collection
Dr. Wooten will locate the donor area from which fat is to be removed. She will inject the site with a local anesthetic. Afterward, a small incision will be created from which she will extract fat via liposuction. This treatment uses a cannula attached to a syringe to dislodge and remove fat cells. This process is better known as liposuction.
Purification
After enough fat is harvested, Dr. Wooten will purify the fat cells using a "spinning" technique called centrifugation. The purified fat is then transferred to multiple small syringes that will be used for fat injection.
Injection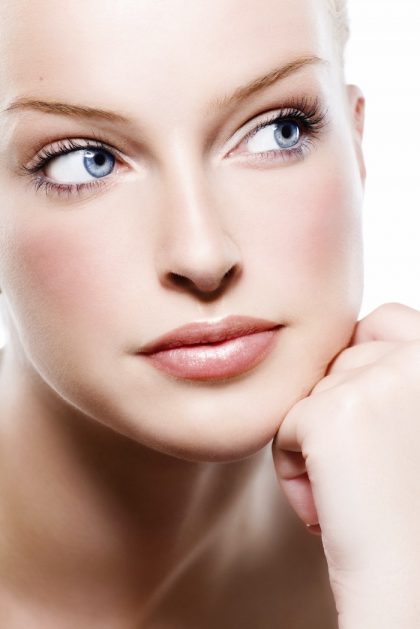 Dr. Wooten will pass a small needle in and out of the facial area being augmented. This is repeated multiple times, each time leaving a string of fat cells behind inside your natural tissue plane. The object of this process is to set in place an evenly distributed matrix of grafted fat. In certain cases, the injected area is massaged to ensure even distribution.
The whole treatment will take a couple of hours to complete but will enhance your whole appearance and leave your face naturally full and contoured.
Recovery
Dr. Wooten will let you know how to care for your face and liposuctioned area.
Following the treatment, your face and the area fat was removed from will be sensitive and bruised. These symptoms will gradually diminish over the following week. The treatment areas will also be swollen for a few weeks. A compression garment will need to be worn on the area fat was removed from. This garment will control swelling and help the area adjust to its new shape. Brief walks will also help improve circulation and alleviate the swelling. Elevating the area fat was removed from will also control swelling.
A follow-up appointment will help her ensure you are healing well and to remove any drains. Most patients can return to work within a week or two. After a few days, makeup can be used to hide any residual bruising or swelling.
Facial Fat Transfer Results
You will notice an improvement in your face right away. The final results will set within three months after your treatment when bruising and swelling has diminished, and any reabsorption has already occurred. The area treated with lipo will set into its final outcome a couple of months later.
These results will last you a very long time. Unlike dermal filler, fat does not dissolve over time.
Stay healthy and active in order to maintain a stable weight will help to keep your results looking their best!
Cost
Fat transfer to face costs will vary based on the techniques used and the desired outcome. This treatment is customized to the patient's body and goals to ensure the best result! If you are not located in near our office in Pittsburgh, PA search "facial fat transfer near me" and do your research to find a qualified surgeon. However, Dr. Wooten is a loved surgeon with body sculpting talent. She treats patients from everywhere and will help to create their ideal treatment.
Contact us online today or call 724-759-7777 to schedule your facial fat transfer consultation.
FAQs
What is facial fat grafting?
Facial fat grafting is a three-step treatment that removes fat from another area of your body, the fat is purified and then relocated to your face to fill in wrinkles, depressions, and to enhance contours.
Can you get fat removed from your face?
Yes. Different surgical and non-surgical techniques exist today to remove fat and sculpt the face. If you are interested in regaining definition in your appearance, schedule a consultation with Dr. Wooten to learn more.
What is the process of fat transfer?
In a fat transfer procedure, fat is removed from another area of the body that has excess fat. This fat is removed with liposuction techniques. Once the required amount of fat is collected it is centrifuged. This process separates pure fat from undesirable materials, like blood. The purified fat is then placed in syringes. The fat will be strategically injected throughout the desired area in the face.
How much is facial fat transfer?
At Beleza Plastic Surgery, we take the time to get to know our patients so we can better personalize their treatments. Our customizable approach causes our prices to differ between patients. A great way to hear about facial fat transfer prices is to schedule a consultation with Dr. Wooten. In this meeting, she will go over a cost breakdown of your own treatment. Give us a call today!