Juvederm
Conveniently located to serve the areas of Pittsburgh, PA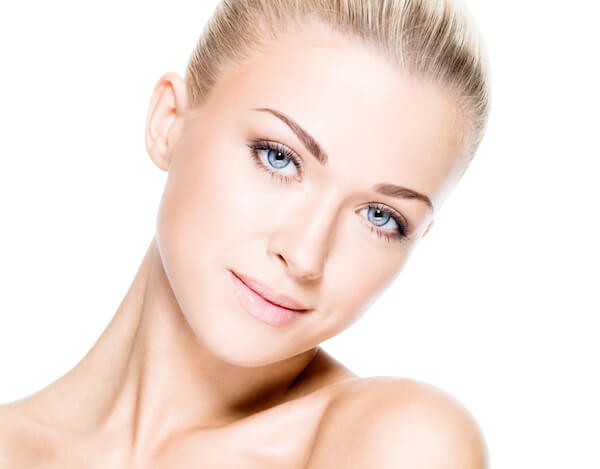 The aging process can bring about many feelings. "Old" does not have to be among the conflicting thoughts that may crop up. Many people age gracefully and you can feel youthful at any given moment with Juvéderm!
Dr. Anna Wooten, MD, FACS is a Board-Certified, top plastic surgeon serving the Pittsburgh, Pennsylvania area. At Beleza Plastic Surgery and MediSpa, our skilled and knowledgeable Nurse Injectors can assist you in reclaiming your youthful glow once again!
Before and After Photos
About Juvéderm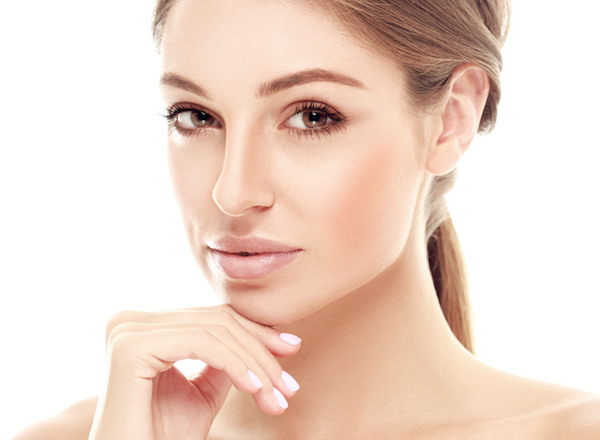 As we age, there is a loss of volume in the face. Juvéderm is an FDA-approved, comprehensive line of temporary, injectable dermal fillers that can help you plump, firm, and fill the skin. If you experience lines and depressions, or deflation in your face, Juvéderm can help restore the supple, volumized, taut skin you once had.
Juvéderm works by being injected just under the skin where it fills any hollowed spaces. Juvéderm contains Hyaluronic Acid (HA). HA is a naturally occurring substance found in the body. HA binds with water to keep skin soft and supple. Although temporary, Juvéderm is a long-lasting solution to your aging woes. Juvéderm results can last anywhere from one to two years, leaving your face feeling lifted, contoured, and rejuvenated!
If you want to learn more about the Juvéderm brand and line of products, contact Beleza Plastic Surgery today to schedule a consultation!
Benefits
There are many benefits to receiving Juvéderm injections. Many patients report feeling more confident and comfortable with their appearance.
Benefits of Juvéderm
Firmer, more taut skin
Plumped lips and cheeks
Volumized areas of the face
More youthful appearance
Smooth fine lines and wrinkles
Ready to experience the benefits of Juvéderm for yourself? Call Beleza Plastic Surgery to schedule your consultation with our Nurse Injectors today!
Candidates for Juvéderm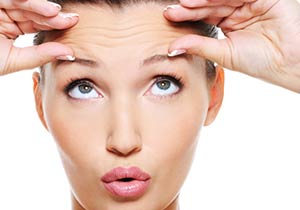 Ideal Juvéderm candidates are healthy adults over age 21 who are experiencing moderate to severe lines on the face and loss of volume in the cheeks and/or lips. Eligible patients are dissatisfied with how aging has affected their faces and would like a solution to reverse the hands of time.
Individuals looking to receive Juvéderm injections are not allergic to any component of Juvéderm. They have realistic expectations about what Juvéderm can do for them and their unique set of needs.
If you are a candidate for Juvéderm, contact Beleza Plastic Surgery to schedule a private consultation with one of our qualified and skilled Nurse Injectors!
Private Consultation in Pittsburgh
During a private, one-on-one consultation with one of our highly trained Registered Nurse Injectors, you will have the opportunity to discuss your goals and have your questions about Juvéderm addressed. Your Beleza Nurse Injector will inquire about your health and medical history, including any skin conditions and allergies you may have. They will then conduct a physical examination of the treatment area to further determine your candidacy for Juvéderm injectables. Your Nurse Injector will discuss how Juvéderm can work for you by creating a tailored treatment plan specific to your case. They will provide any pre-procedure instructions to help you prepare for Juvéderm. A quote for your final cost will be provided to you based on your procedure plan.
Juvéderm can be the facial revitalization solution you have been seeking! Contact our office today to book your one-on-one consultation with one of our wonderful Nurse Injectors!
Preparing for Juvéderm Injections
Making yourself ready for Juvéderm is fairly simple. Certain medications and supplements can cause the skin to bruise beyond what is common for most patients. These blood-thinning medicines should be reduced or stopped at least a week prior to your Juvéderm appointment.
The Beleza Nurse Injector working with you will inform you of any specific steps you may need to take during your consultation. If there is nothing barring you from Juvéderm candidacy, you may be eligible to receive Juvéderm treatment the same day as your consultation!
Procedure
Juvéderm's minimally-invasive injections can take as little as 15 minutes! This means your appointment will not monopolize your entire day! You may resume normal activity immediately following your appointment.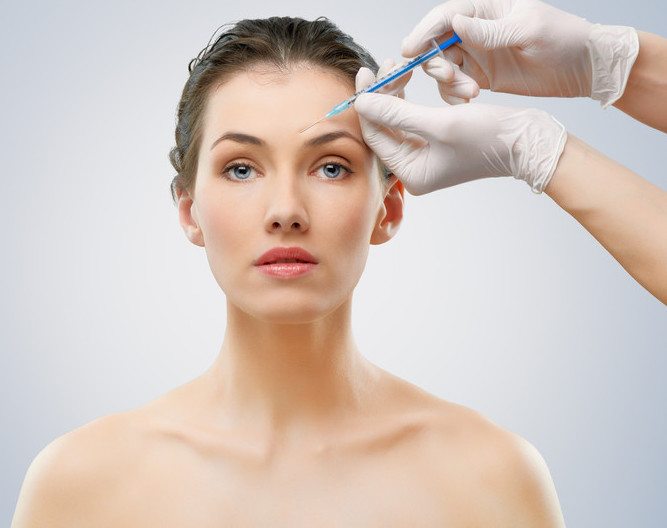 Beleza's Nurse Injector will cleanse the treatment area and apply a topical numbing cream. After a few minutes, they will remove the numbing cream and clean the area once more to prepare for Juvéderm injection. The Nurse Injector will inject the filler in the appropriate area. They may gently rub and squeeze the skin immediately after injection to ensure the Juvéderm gel settles in the ideal areas to meet your goals.
Juvéderm Formulas
Juvéderm comes in 5 different formulas to help meet your individualized goals. Your medical team will decide which Juvéderm formula will best meet your needs.
Juvéderm Voluma XC
Juvéderm Voluma XC is approved to sculpt and volumize the cheeks. Juvéderm Voluma XC can last up to two years. This formula contains lidocaine to help minimize any discomfort from the injections.
Juvéderm Vollure XC
Juvéderm Vollure XC contains lidocaine to ensure your comfort during and after treatment. Juvéderm Vollure XC is used to treat the moderate to severe lines, wrinkles, and folds of the face. Specifically, the "parentheses" that form around the nose and mouth (nasolabial folds). It may last up to 18 months.
Juvéderm XC
Juvéderm XC was first FDA-approved to treat moderate to severe lines and wrinkles that form on the face. Juvéderm XC fills these lines, resulting in a smoother skin surface. This formula can last up to one year with proper administration and care.
Juvéderm Volbella XC
Juvéderm Volbella XC formula is used to fill and plump the lips. Specifically designed for use in the border of the lip, this formula addresses the "lipstick lines" that become more prominent with age. Juvéderm Volbella XC contains lidocaine to make the procedure a breeze!
Juvéderm Ultra XC
Juvéderm Ultra XC is a comprehensive facial rejuvenation dermal filler. It is used to fill the lips and treat the moderate to severe lines that appear on the face. Juvéderm Ultra XC lasts up to one year and the formula includes lidocaine to aid in maintaining your comfort during injection.
Your assigned Cosmetic Nurse Injector will discuss the appropriate formula for your needs during your one-on-one consultation. Curious to know how Juvéderm can help meet your aesthetic goals? Contact Beleza Plastic Surgery to schedule your private consultation today!
Recovery
Juvéderm is a minimally-invasive procedure that allows you to return to your daily plans immediately following your appointment. After you receive Juvéderm injections, your treatment sites may be red and tender. Any discomfort should be minimal and can be addressed by gently placing an ice pack on the treatment area for a few minutes at a time. Our office also sells a topical Arnica Montana herbal gel, which helps to reduce redness and inflammation on unbroken skin. Any redness and discomfort should subside in 24-48 hours following treatment.
The following should be followed immediately after treatment to ensure optimal results:
Do not rub, bump, or massage the treatment site. If disrupted, the Juvéderm gel may not settle appropriately, causing unevenness in the skin.
Avoid direct sunlight. Wear sunblock to protect the skin. Prolonged sun exposure following Juvéderm treatment can cause discoloration of the skin.
Wait a day to exercise. Significant changes in blood pressure may cause additional bruising and bleeding.
Avoid excessive heat. Saunas and hot showers cause blood vessels to dilate which can cause additional bruising.
Any additional directives will be discussed during your initial Juvéderm evaluation. Reach out to Beleza Plastic Surgery by filling out our short form. Our helpful staff will be happy to contact you to book your Juvéderm consultation.
Juvéderm Results
The Juvéderm line of dermal fillers is a comprehensive solution to address the deflation that occurs in the face as we age. Utilizing Juvéderm has given patients a renewed sense of vitality as they rediscover their youthfulness. Beleza's Juvéderm patients leave our offices extremely satisfied with their results immediately after the last injection. Read what our patients had to say about their experience with Beleza Plastic Surgery and their amazing results!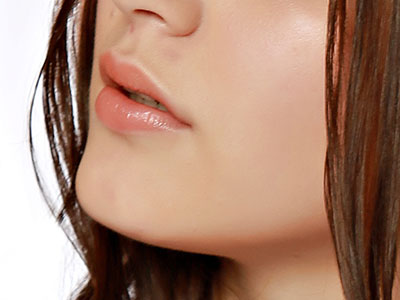 Because Juvéderm fillers are minimally-invasive, some swelling is normal and final results can be visualized 10-14 days after your appointment. If you have a big event coming up, like a wedding, reunion, or holiday, plan ahead! we typically recommend giving yourself at least two weeks to fully recover from your injections, so you look your best when it matters most. You will leave our office with fuller facial features, contributing to your youthful glow! Smoother facial contours, plump lips, and volumized cheeks can be a reality for you. Contact us today to schedule your consultation with one of our Nurse Injectors.
Juvéderm Pricing
Juvéderm injections are a highly customized procedure. They are tailored to your goals, needs, and anatomy. Because of this, pricing will vary between patients. A final cost will be provided to you during a private consultation with a Beleza Registered Nurse Injector.
Dr. Anna Wooten wants your aesthetic goals to be attainable. This is why she is pleased to offer her patients financing through CareCredit. To learn more about financing and payment options offered at Beleza, contact us today!
FAQ
HOW MUCH DOES JUVÉDERM INJECTIONS COST?
Beleza strives to keep our costs as competitive as possible in the Pittsburgh market. Also, each filler in the Juvéderm family is slightly different, and some have different prices – each customized for your specific goals. A private consultation with one of our knowledgeable Nurse Injectors is the only way to receive an accurate quote for treatment.
CAN I RECEIVE JUVÉDERM INJECTIONS IF I AM PREGNANT?
Juvéderm has not been studied with pregnant nor breastfeeding individuals. Therefore, we do not inject pregnant women with this product at Beleza. 
IS JUVÉDERM PAINFUL?
Some Juvéderm formulas include lidocaine to help minimize any discomfort during and after injection. Also, a topical numbing cream may be applied to the skin prior to injection to ensure you are able to comfortably tolerate treatment. Our Nurse Injectors utilize fine needles to further ensure your comfort. Juvéderm injections should not be painful and they are well-tolerated by most patients. If discomfort is a concern for you, Beleza offers a patient-administered analgesic solution (ProNox) which will make your treatment a breeze.
Additional Resources
Juvéderm. (2020). Juvéderm. Retrieved from https://www.Juvéderm.com
Juvéderm. (2020). Important Safety Information. Retrieved from https://www.Juvéderm.com/#isi
Wisco, L. (2017). Juvéderm: Hyaluronic Acid Dermal Filler. Retrieved from https://www.healthline.com/health/Juvéderm