Jeuveau
Conveniently located to serve the areas of Pittsburgh, PA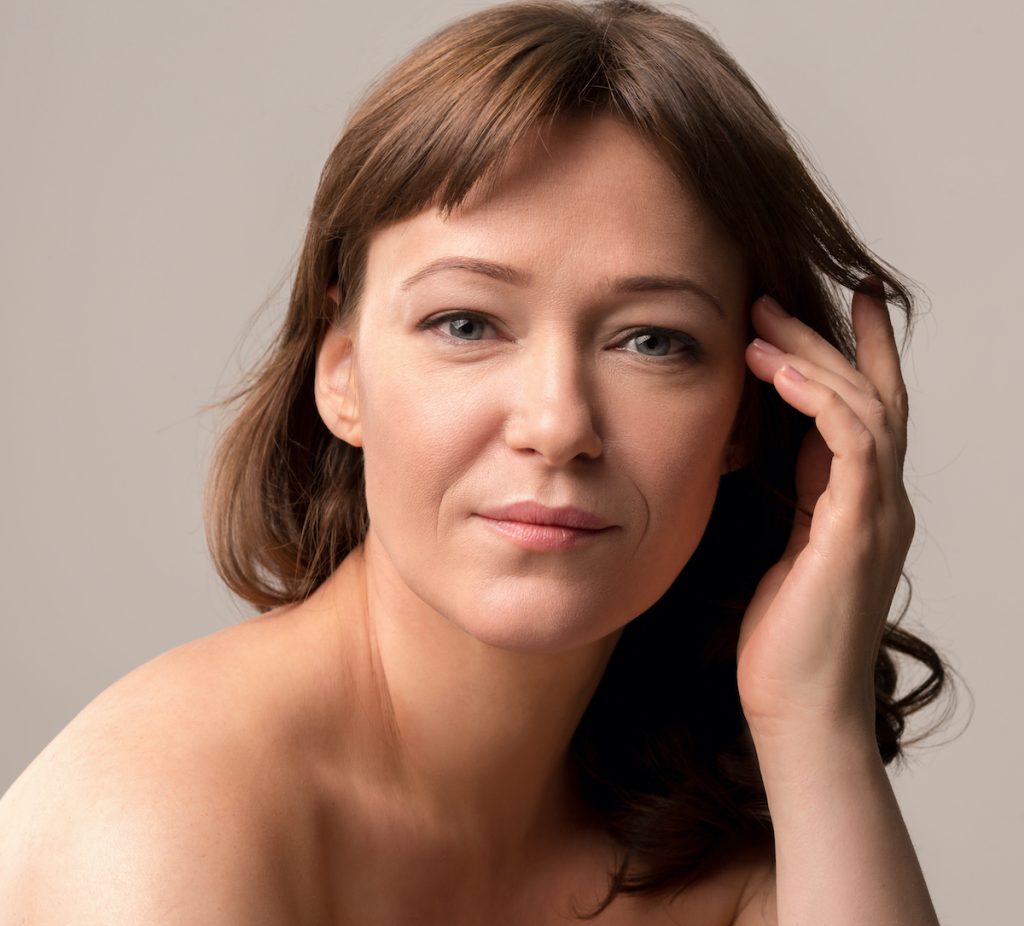 Jeuveau is an injectable cosmetic that temporarily relaxes the muscles responsible for moderate to severe age-related lines on the face. [1] Like Botox, Jeuveau contains botulinum toxin A, a neuromodulator that changes how nerve signals communicate with facial muscles. The properties in Jeuveau prevent these nerve signals from being transmitted, thereby relaxing muscles, and thus provides smoother skin when injected. However, unlike Botox, Jeuveau has an in-depth purification process, allowing patients to count on faster, longer-lasting results. Jeaveau touts itself as the "modern-made" 'tox for this reason.
Dr. Anna Wooten is a highly experienced plastic surgeon in the Pittsburgh area. She has a vast knowledge base in facial aesthetics and reconstruction that she uses effectively to revitalize your appearance. Dr. Wooten's staff of registered nurse injectors specialize in dermal fillers and neuromodulators and do regular in-depth training with product manufacturers to ensure safety and efficacy of injections performed at Beleza.
Contact us at (724) 759-7777 (Sewickley) or (412) 877-9388 (Pittsburgh) to schedule an informative consultation about this innovative, highly effective treatment. Both in-person and virtual injectable consultations are available.
How Neuromodulators Work
As time goes on, our muscles work to create expressions which can wrinkle the skin. As a result, our skin shows lines, wrinkles, and furrows. This can be troubling for those who want to keep their age a secret, or for those who just want to look a little more awake and refreshed! Injectable treatments such as Jeuveau and Botox were developed to solve this problem. Both contain botulinum toxin A, a neurotoxin that, when injected, attaches itself onto the tissue until it latches on the neuromuscular junction. [2] This attachment to the junction blocks motor messages to the muscle, causing it to relax, and smooths the skin's surface from wrinkles.
About Jeuveau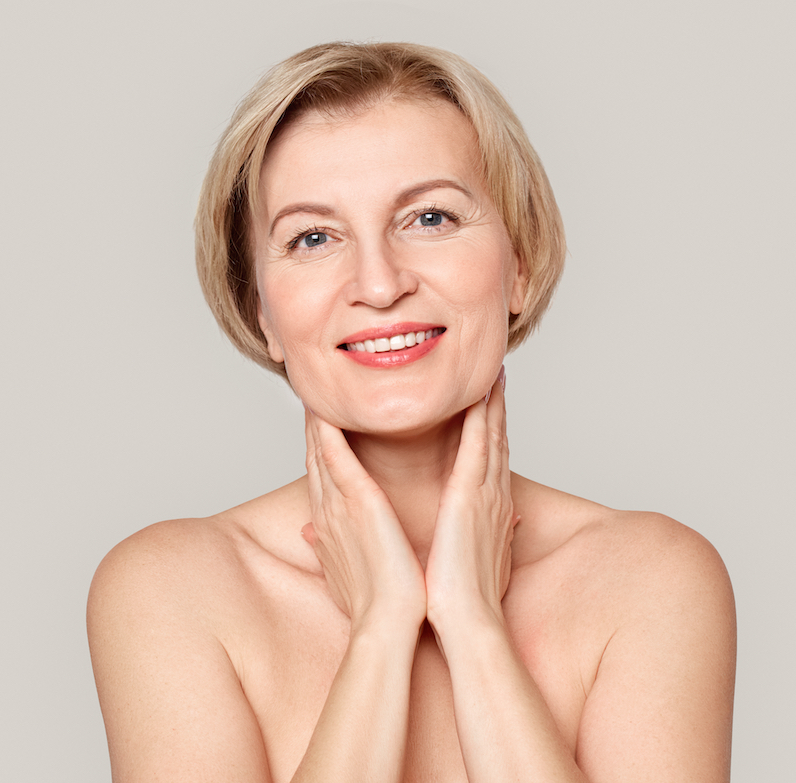 Jeuveau (pronounced joo-voh) is borrowed from the French word "nouveau," which means new, modern, or up-to-date. Approved by the FDA in 2019, the injectable is considered a relative newcomer to the anti-aging injectable scene. Indeed, it was initially marketed as "Newtox." However, despite its recent entry into the market, the active ingredients have been used since 1989. [2] Jeuveau is similar to the wildly popular Botox treatment because they both use a purified form of botulinum toxin to calm muscles responsible for dynamic wrinkles. However, the difference between Jeuveau is that it issues Hi-Pure technology to process the prabotulinumtoxinA toxin used. It is a more involved purifying process for the protein that vacuums dry the toxin instead of freeze-drying like Botox.[1] The technique causes deconstruction to the protein and remains more potent. This, in turn, allows for the faster treatment for deeper lines.
What Can Jeuveau Treat?
Jeuveau is a wonderful treatment for wrinkles and furrows caused by everyday facial muscle tension and contraction. They include:
Glabellar lines: Horizontal creases that show between the eyebrows
Frown lines: Vertical lines between the eyebrows and nose, usually when frowning
Smile lines: Small lines appearing on the sides of the mouth
Crow's feet: Small facial folds on the corners of the eyes
Brow furrows: Crimped skin around the brows and forehead
Upper "Lip Flip:" Placed here, Jeaveaui releases the upper lip upwards and can create the illusion of fullness without dermal filler
Neck: sometimes called the "Nefertiti Neck Lift," neuromodulator can be injected into the platysmal bands of the neck to create a lifted effect.
Benefits
Jeuveau is an excellent injectable solution that provides real results to patients—all without downtime or surgery. Within 1-2 days, patients can see the treatment soften facial wrinkles and fine lines caused by repetitive movements. Below are other benefits Jeuveau can offer:
A quick, stress-free treatment that can fit into your busy schedule
A cost-effective treatment, with a hassle-free rewards program for coupons
A minimally invasive procedure without incision or scars
A treatment that provides faster results than other neurotoxin treatments
Rewarding and long-lasting results
Ideal Candidates
Many patients look to Jeuveau to ease away age-related skin issues. We'll discuss more eligibility during your consultation with Beleza's registered nurse injectors to ensure you're a good fit for this helpful treatment. The ideal candidates for Jeuveau are usually: [3]
Patients 18 years old or older
Healthy individuals without nerve conditions such as ALS
Looking to smooth minimal to moderate signs of aging with an injectable treatment
Those with a positive previous neuromodulator experience looking to try a new solution
Have positive expectations of what the treatment can do
Schedule an appointment with us today to see how you can benefit from this helpful procedure! Reach us directly at (724) 759-7777 (Sewickley) or (412) 877-9388 (Pittsburgh). 
Personal Consultation with Dr. Wooten
About Us
Dr. Anna Wooten, FACS is a highly accomplished plastic surgeon in the Pittsburgh area. She created Beleza Plastic Surgery & Medi-Spa to provide patients with a warm, judgment-free environment in which to receive cosmetic treatments. Together, she and her staff will help you with your aesthetic journey to provide rewarding benefits.
Your Appointment
We offer patients the convenience of meeting at one of our offices in Sewickley/Wexford or downtown Pittsburgh. Your consultation is your time to discuss your aesthetic goals, evaluate your current health, and examine the areas you wish to treat. Our nurse injectors will pay close attention to the extent of the dynamic wrinkles and skin laxity to recommend which treatment is best for you. If you qualify for this helpful treatment, the nurse will discuss the benefits, procedure details, and other concerns.
Preparation
Like many injectable treatments, Jeuveau offers a streamlined process at every stage, including preparation. A few pre-treatment steps need to be completed before treatment to ensure a stress-free process. A nurse injector may advise you to stop taking certain aspirins and over-the-counter medications that may thin the blood a few weeks before treatment. On treatment day, we advise patients to come to their appointment with a fresh face without makeup. Additionally, we ask that patients arrive at the office nourished and hydrated – no empty stomachs!
Procedure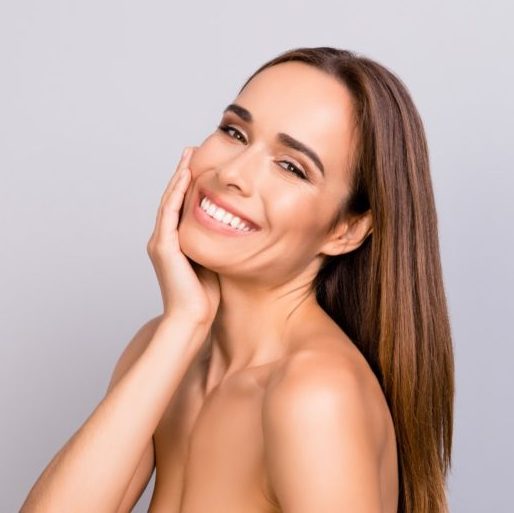 Your 30-minute appointment will start by cleaning the treatment area of makeup or impurities. While the procedure does not require anesthesia, you can request a topical numbing agent for added comfort. The nurse injector will then administer Jeuveau into strategic areas in the facial muscles. The process is repeated until each area is addressed. Injecting the active components will temporarily inhibit communication between the nerves and wrinkle-producing muscles. You are free to leave and resume your daily commitments once treatment ends. Typically, we advise not to apply makeup or to exercise for the rest of the day.
Recovery
Since there is no downtime, you can quickly return to your routine. However, you may experience residual stinging, discomfort, and discoloration for a few days. As a result, we recommend patients avoid strenuous activity until these symptoms subside. Do not attempt to rub or massage the face, as this could alter your results. Our nurse injectors may recommend taking OTC pain relievers for applying an ice pack to reduce these post-treatment symptoms.
Results
Some patients can see results in as little as 24 hours after treatment, but most will see them within a few days. When the facial muscles become relaxed, the outward complexion of the face will appear smooth and balanced. Patients can expect their results to last anywhere from 3-6 months. After which, you can come back to our office to schedule additional sessions.
See the results everyone is talking about! Our social media followers love showcasing their results. You can too! Follow and tag our Facebook, Twitter, Instagram, YouTube, and TikTok.
Corresponding & Complementary Procedures
Patients have many choices at their fingertips to enhance their facial appearance. A consultation with a nurse injector may recommend other treatments that provide similar results. They include:
Botox
Botox is a well-known neuromodulator similar to Jeuveau. The neurotoxin protein temporarily stops muscle movement at the treatment site when injected. Gradually, the treatment reverses the appearance of age-related wrinkles. In addition, the versatility of Botox treatments means it can treat multiple ailments, including chronic migraines and excessive sweating.
IPL Photofacial
This non-invasive skin rejuvenation treatment uses the power of light to treat a variety of common skin concerns. Intense pulsed light can improve the appearance of rosacea, acne, hyperpigmentation, and many other signs of aging. Plus, there's no downtime, and any lingering redness is gone within a few hours!
Facelift
Patients with considerable facial skin laxity or prefer longer-lasting results can opt for a facelift. This surgical solution makes careful incisions around the face to tighten skin, strengthen muscles, and pull the skin taut. The result is a tighter complexion free of wrinkles or extra skin.
Cost of Jeuveau in Pittsburgh
Costs for your Jeuveau treatment depend on the specifications outlined in your treatment plan. Our office charges $11.00 per unit for Jeaveau. We will go over finances at your consultation. Our front desk staff is happy to provide you with more information on payment plans to accommodate your budget.
FAQ
What is Jeuveau? 
Jeuveau is an injectable treatment that improves mild to moderate facial wrinkles. When injected into the facial muscles, it prevents communications between the nerves responsible for causing wrinkles. As a result, the facial lines are reduced and smoothed out from view.  
When will I see results from a Jeuveau treatment?
Some patients can expect their results to show within 24 hours after treatment, but most will see valuable results in a few days.
Can I have filler injections in the same day as my Jeaveau treatment?
Yes, it is fine to combine neuromodulator injections and dermal filler injections in one visit.
Can I have laser or IPL treatment in the same day as my Jeaveau treatment?
Yes, but any laser or skincare treatments must be done first, and cannot be done over the Jeaveau treatment site. You must wait a minimum of two weeks after your Jeaveau injections to have any laser treatment done in the same treatment area.
I'm an Allē Rewards and Aspire Rewards program member; is there a rewards program for Jeaveau?
Yes and no. While there is no official rewards program for Jeaveau, they do offer a discount program, where patients receive a $40 treatment credit at every injection visit! Ask us at check-in and check-out about it. We will be sure to get your discount for you. References
References
Beer, K. R., Shamban, A. T., Avelar, R. L., Gross, J. E., & Jonker, A. (2019). Efficacy and Safety of PrabotulinumtoxinA for the Treatment of Glabellar Lines in Adult Subjects: Results From 2 Identical Phase III Studies. Dermatologic Surgery, 45(11), 1381–1393. https://doi.org/10.1097/dss.0000000000001903
Choudhury, S., Baker, M. R., Chatterjee, S., & Kumar, H. (2021). Botulinum Toxin: An Update on Pharmacology and Newer Products in Development. Toxins, 13(1), 58. https://doi.org/10.3390/toxins13010058
JEUVEAU (prabotulinumtoxinA-xvfs). (n.d.). Dailymed.nlm.nih.gov. Retrieved February 9, 2022, from https://dailymed.nlm.nih.gov/dailymed/medguide.cfm?setid=17a914c1-e54b-4b50-965d-b0fd9111bba4