Laser Treatments
Conveniently located to serve the areas of Pittsburgh, PA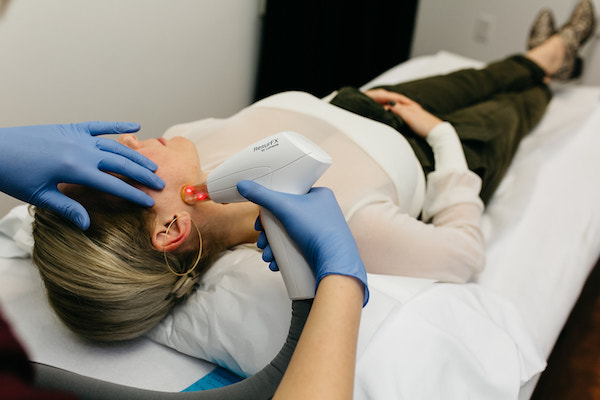 Laser treatment is a safe, effective procedure to replenish and restore the skin's youthful luster.
You are beautiful. You are brilliant. You are the human equivalent of a laser beam. For years, lasers were the stuff of science fiction, but here's a useful fact: they can replenish and rejuvenate your appearance.
The acronym LASER stands for Light Amplification by Stimulated Emission of Radiation. The intensified beams of light produced by a laser can be honed to specific wavelengths, each designed to address different needs. It just so happens that your skin has a rainbow of pigmentations, textures, and gradations that react to these various frequencies of lasers.
Beleza is your premier destination for laser treatments. Our menu of options can help reduce scars, diminish unwanted follicles, and light the way to a brighter new you. To benefit from our expertise, schedule a consultation at Beleza Plastic Surgery. With convenient locations in Pittsburgh and Sewickley, Beleza proudly serves the needs of Western Pennsylvania and beyond. Call (724) 759-7777 in Sewickley or (412) 877-9388 for our Pittsburgh office. Beam on over at your earliest convenience! 
What Is Fractional Skin Resurfacing?
Fractional skin resurfacing is a method in which microbeams penetrate below the surface of the skin to work on several fronts simultaneously. Human skin has three layers: the epidermis, the dermis, and the subcutis (underlying fat). Fractional lasers seamlessly maneuver the top two layers (epidermis and dermis) to deliver targeted light energy in thousands of tiny columns called microthermal treatment zones (MTZs). Each MTZ can smooth unwanted imperfections along the epidermis while it activates elastin and collagen in the dermis. Hence, fractional lasers can counteract photoaging and rhytides (wrinkles) without harming the surrounding healthy tissue.
ResurFX
ResurFX is a non-ablative laser treatment, which means it heats up the underlying layers of skin without destroying the surface. The way ResurFX works is by spreading its beams into thousands of tiny fractions, each treating a finite area of the skin without damaging it. The ResurFX device can cover a treatment area in approximately 20 minutes, but its results are long-lasting. ResurFX beams are typically passed over the treatment area just once. The ResurFX lasers target striations (stretch marks) as well as hyperpigmentation spots, acne scars, and uneven skin tone.
Nd:Yag Laser
To address impurities that run deep, consider the benefits of our Nd:YAG laser. The acronym stands for Neodymium-doped Yttrium Aluminum Garnet. The Nd:YAG system generates wavelengths that are almost infrared.[1, 2] By penetrating to the deep dermis layer of skin, Nd:YAG lasers can alleviate persistent lesions while stimulating collagen production. Nd:YAG lasers have a shorter recovery time than traditional carbon dioxide lasers, allowing you to show off your fabulous results sooner than ever before!
Lasers for Hair Removal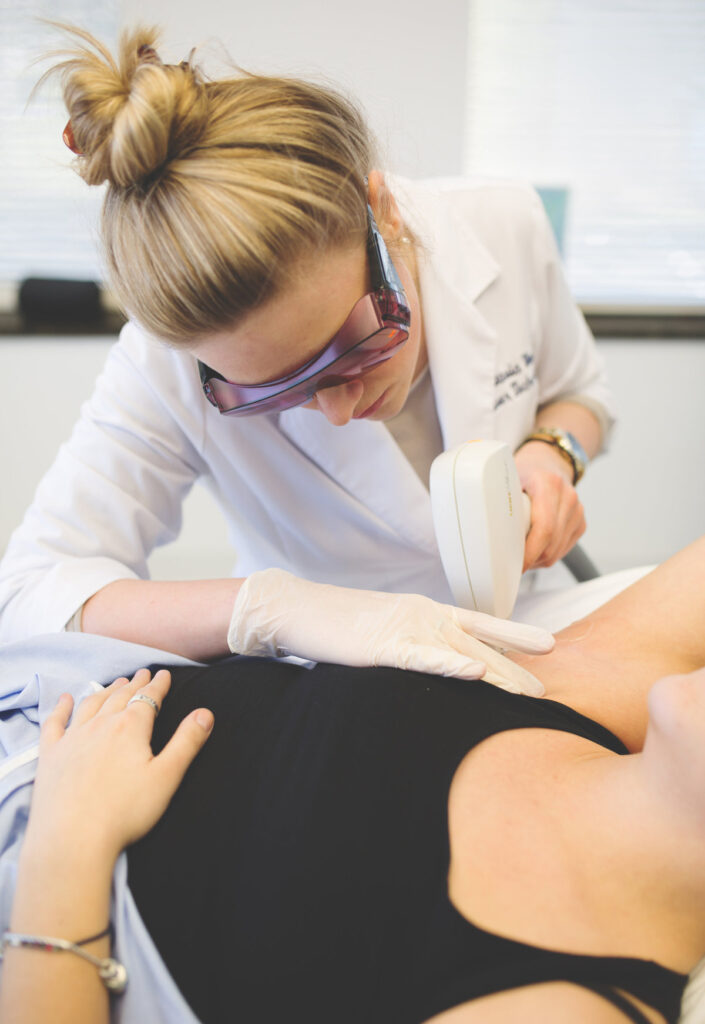 Laser hair removal is a revolutionary way to keep your complexion smooth and hairless. Your Beleza laser technician will harness the laser's wavelengths and focus them to target skin aberrations at the follicular level. A laser zaps unwanted hair at the root, heating up the melanin found in the follicles. This process is known as selective photothermolysis.[3,4] 
The pigment in the hair follicle will pull all of the light energy to itself, while the skin will remain unharmed. This means that people with fair skin and very dark hair may be the best candidates for the treatment, however, at Beleza we have the LightSheer Duet laser hair removal machine from Lumenis, which is designed to treat all skin types. Even patients with very dark skin, who may otherwise not be able to get treated, are able to have hair removal at Beleza!
Like other lasers, hair removal lasers can also stimulate collagen production below the surface. The impaired hair follicle will be replaced by healthy, glowing skin.

Laser Vein Treatment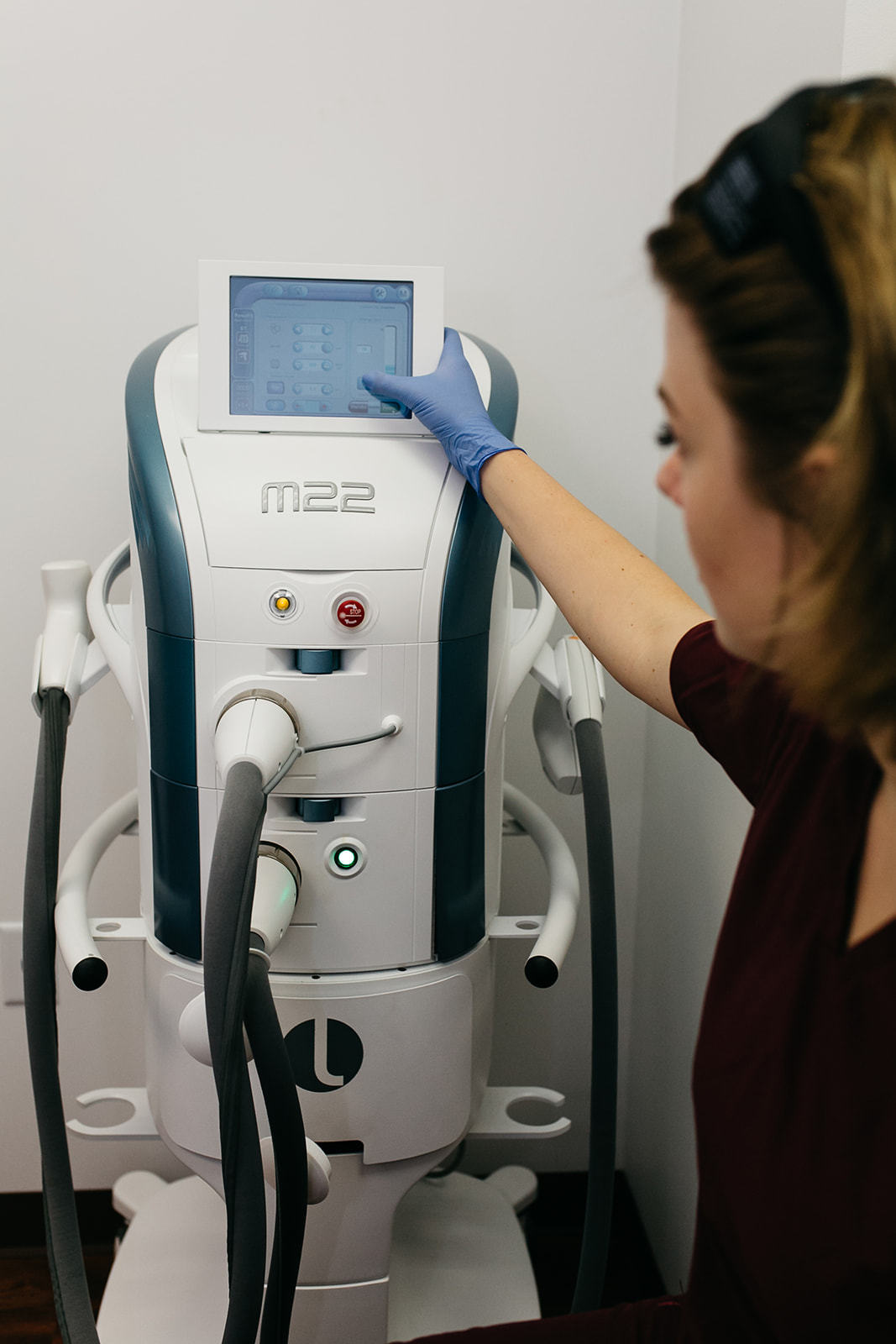 Life is the ultimate journey, but it takes its toll along the way. Standing, sitting, or prolonged exertion of any kind can contribute to leg veins. Momentous life events like pregnancy, menopause, and puberty can also trigger spider veins. Hormonal and weight shifts may cause unsightly red and purple spider vein clusters, but Beleza can help erase them. Our laser vein treatment is comprehensive and effective. The laser helps to shut down the blood flow in the spider vein to eliminate their appearance.. While we do not treat bulging varicose leg veins at Beleza, we do help to manage our patients' pesky spider veins. If you are someone who has already tried sclerotherapy (an injectable option for spider veins) and found that it did not last for you, laser treatment with our Lumenis M22 laser is a wonderful and effective solution.
Lasers for Stretch Marks
When your fat and muscles expand faster than your skin can cradle it, you may develop stretch marks. Puberty, pregnancy, and weight gain are all reasons why people may develop stretch marks. The appearance of deeper pink and purple discolorations then evolve into white scarred lines over time. Beleza's laser technicians can intercept developing stretch marks at any point in their development. Whether you have a recent pink stretch mark or older white ones, the laser technicians at Beleza can treat your stretch marks with a non-ablative laser solution. Regardless of how new or old the stretch mark is, a laser resurfacing treatment will help improve its appearance. One of the core reasons for stretch marks is that your skin is being stressed faster than it can produce collagen. Because fractional resurfacing laser treatments stimulate collagen, they help to heal damaged skin by stimulating your skin to heal itself. Win-win!
Benefits of Laser Treatments
While beauty is only skin deep, it often requires further penetration to achieve the look you want. Lasers can go below the epidermis with stunning accuracy and efficiency, delivering an array of amazing benefits.
No incisions required
Pinpoint accuracy
Long-lasting results
No chemicals ingested into the body – natural!
Very little downtime
Rapid recovery
Ideal Candidates
If you have skin imperfections, unsightly spider veins, or unwanted hair, then you may be eligible for laser treatments at Beleza. Healthy individuals in Sewickley, Pittsburgh, and the surrounding Pennsylvania communities are great candidates for skin improvement. Call 412-877-9388 (in Pittsburgh) or 724-759-7777 (in Sewickley) to schedule your individual consultation.
Personal Consultation
During your initial consultation at Beleza, be ready to share your medical history and aesthetic goals. We want to know where your journey has taken you so we can chart a course forward together. Under the leadership of Dr. Wooten, the Beleza team can assess your needs and formulate the perfect strategy for you. To get a glimpse of our dedication and expertise, please visit our blog.
Preparation and Procedure
The exact parameters of your preparation will depend on the nature of your laser procedure. The Beleza staff will provide you detailed instructions well before the date of your laser appointment. Please follow these directions and ask a loved one to drive you to and from your procedure.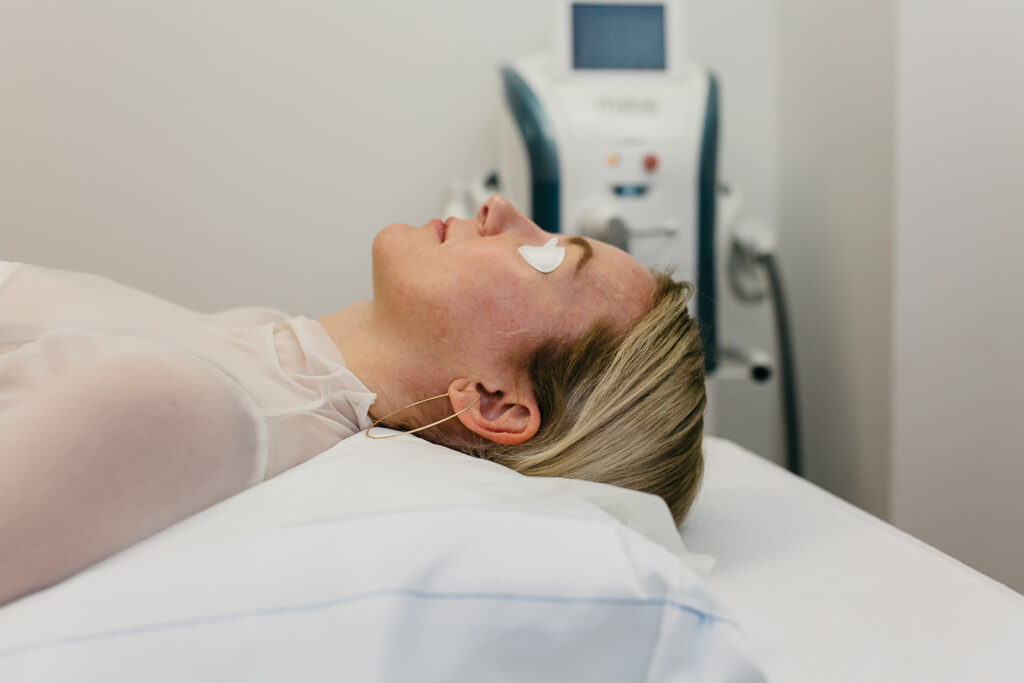 If you are concerned about discomfort, the Beleza team will address your issue. We may be able to apply numbing cream before a laser treatment or ice packs immediately after it. We also offer ProNox, the latest in pain and anxiety management. Ask your Beleza provider about ProNox if you are feeling fearful about treatment. Most sessions are less than an hour in duration, but the beautiful results can last years!
Recovery and Results
Once your session is over, we will monitor your progress. You may experience a slight redness and stinging sensation, but this is completely normal. Over the course of up to one week, your skin will adapt to its new look. As the redness subsides, your amazing results will emerge!
Please avoid prolonged exposure to sunlight and do not apply abrasive cleansers to the affected area for a few days. We recommend the daily use of a broad-spectrum sunscreen with a minimum SPF of 30 in addition to wearing a hat and other protective clothing for the weeks following treatment. Your clinician will provide further details. Do not rush your recovery; great results are worth the wait!
Complementary and Alternative Treatments 
Many of the imperfections that you notice on your complexion exist on the surface. Laser treatments can address many of these textural issues, but chemical peels are an alternate approach. Beleza can formulate the right solution for you, whether it is a superficial peel or a deeper treatment.
To extend the benefits of skin resurfacing treatments, explore our suite of topical products. Beleza provides rejuvenation and restoration with every skincare product we provide. To determine the best course of action for your skin, contact us soon!
FAQ
How much do laser treatments cost in Pittsburgh?
The price of a laser skin treatment depends on several factors: the extent of the surface area, the specific issue you want to treat, and the number of sessions required. These are some of the variables that factor into the final cost. A single session may cost anywhere between $200-750; when patients purchase sessions in a package series, we offer a discount for the pre-payment of "multiple procedures." Beleza is proud to offer financing options to provide the best care at the right price.
Are laser treatments safe?
Technology advances so rapidly that some doctors ask what they can do rather than what they should do. Dr. Wooten is not one of those doctors – and her staff here at Beleza reflects this. Her holistic approach to medicine considers the benefits of technology, but only as it applies to your needs and desires. If laser treatment is not suited to you, Dr. Wooten and her staff will suggest an alternate plan. Your safety is her main concern. Schedule a consultation and let's move forward with confidence!
References