Chemical Peels
Conveniently located to serve the areas of Pittsburgh, PA
As we age, dead skin cells do not shed and replenish as easily as they did when we were younger, causing the skin to appear less vibrant. Chemical peels help to rejuvenate your skin like no lotion or cream can and treat fine facial wrinkles, blemishes, light acne scarring, freckles, age spots and minimize the appearance of melasma. Our licensed aesthetician performs a variety of chemical peels and micropeels to complement your skincare regimen and promote new growth.
We have helped men and women from Pittsburgh to Cranberry Township and beyond look and feel their best with med spa treatments. Contact us online today or call 724-759-7777 to schedule your microdermabrasion consultation.
Watch as our licensed aesthetician explains skincare in our office, and demonstrates the micropeels that she performs.Like what you see? Contact us to schedule your micropeel with Andrea.
Candidates for Chemical Peels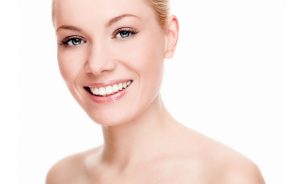 If you're seeking skincare treatment that really works, you might be a candidate for a chemical peel at Beleza Plastic Surgery. Peels can be effective treatments for the following conditions:
Acne
Acne scars
Blemishes
Brown spots
Fine lines and wrinkles
Poor complexion
Rough skin texture
Sun damage
What to Expect from a Chemical Peel
In facial chemical peels an acid solution is used by a licensed aesthetician on the epidermal layer of your skin for the purpose of enhancing its natural appearance and texture.
Beleza Plastic Surgery offers a variety of peel options depending upon your skin needs. Andrea Smith, our expert aesthetician, is licensed to perform light, medium, and deeper chemical peels. All of which can improve the color and texture of your skin. Our mission is to deliver a healthy, radiant appearance to every individual seeking advanced skincare treatment in Pittsburgh.
Micropeels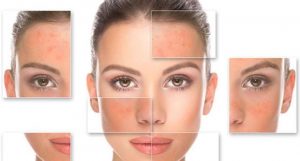 Micropeels are among our most popular procedures. They are typically bought in convenience (every 2 weeks is typical). We often see patients on their lunch break, or at the end of the day. Booking multiple micropeel sessions with our licensed aesthetician, Andrea Smith, allows us to be diligent in helping patients achieve fresh and rejuvenating results.
Chemical Peel FAQs
Micropeels work by chemically exfoliating the skin. The layers of dead skin cells and microscopic debris are shed, thereby leaving your freshest layer of skin exposed. This is why is it of utmost importance that you be mindful to wear your sunscreen and a hat when undergoing a series of chemical peels.