Fractional Skin Resurfacing
Conveniently located to serve the areas of Pittsburgh, PA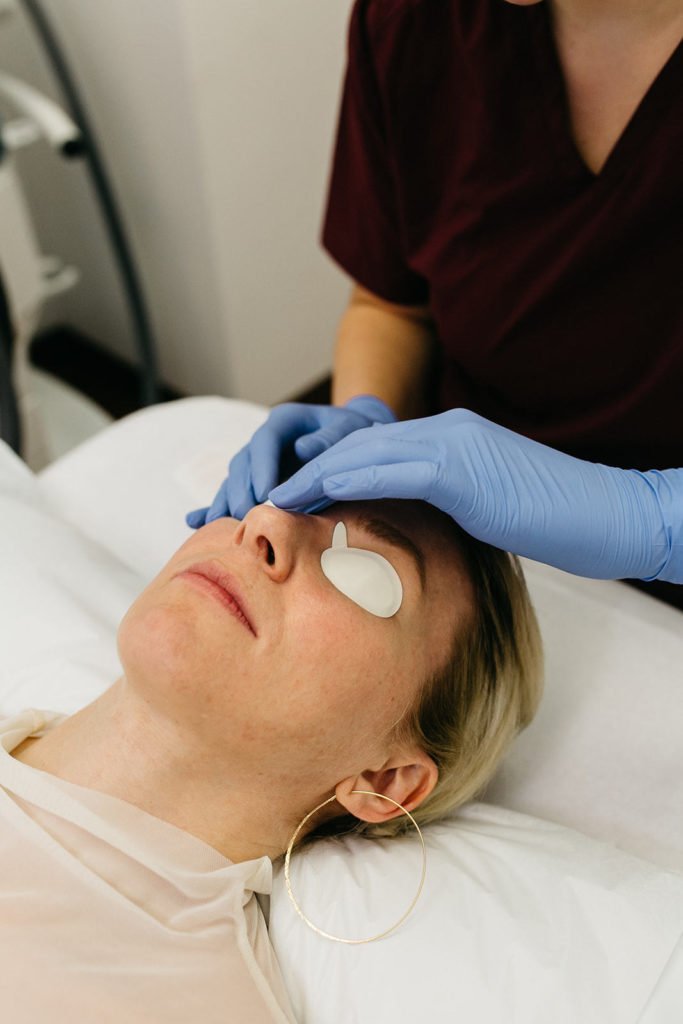 Fractional skin resurfacing is the latest, least invasive and most effective laser procedure that you can have with minimal recovery time. To treat signs of aging skin, like those pesky fine lines and wrinkles, there is no better solution than Beleza's fractional laser treatment. In a series of treatments, our laser technician will stimulate the elastin in your skin to rejuvenate your appearance, leaving you with smoother, more supple skin. Our non-ablative fractional laser delivers real, long-lasting results.
We have helped men and women from Pittsburgh to Cranberry Township and beyond look and feel their best with our med spa treatments. Contact us online today or call 724-759-7777 to schedule your fractional skin resurfacing consultation.
Before and After Photos
Candidates for Non-Ablative Fractional Skin Resurfacing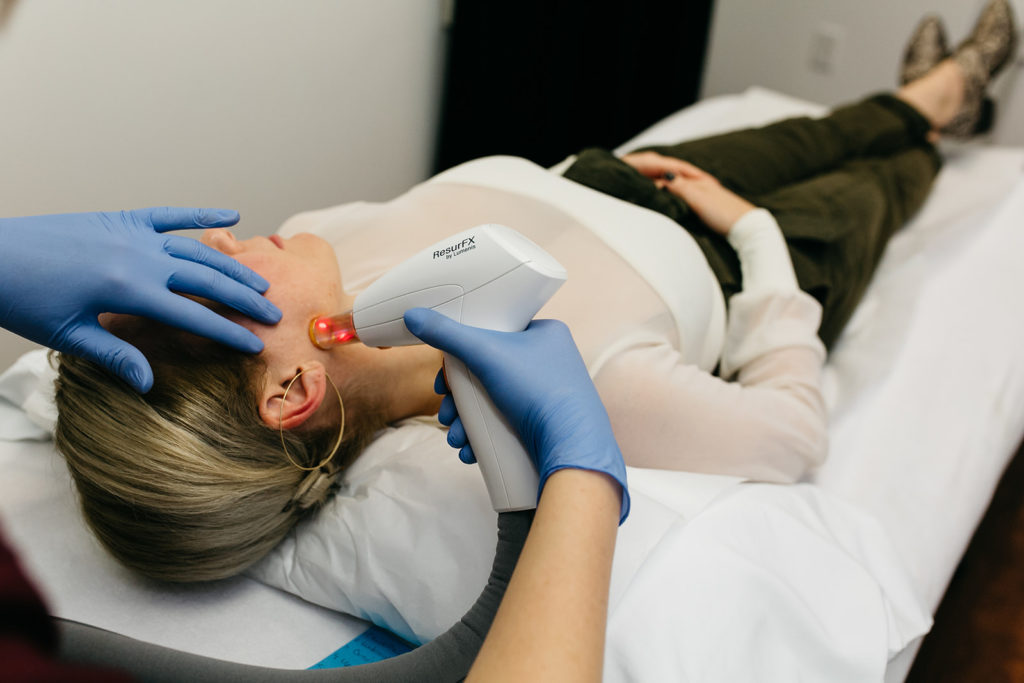 If you are looking for a way to even the texture of your skin and minimize fine lines and wrinkles that really works, you may be a good candidate for a series of non-ablative fractional treatments to effectively resurface your skin.
The fractional laser is effective for the following conditions:
Fine lines and wrinkles
Poor complexion
Rough skin texture
Sun damage
Acne scars
What to Expect Following Fractional Skin Resurfacing
Short-term: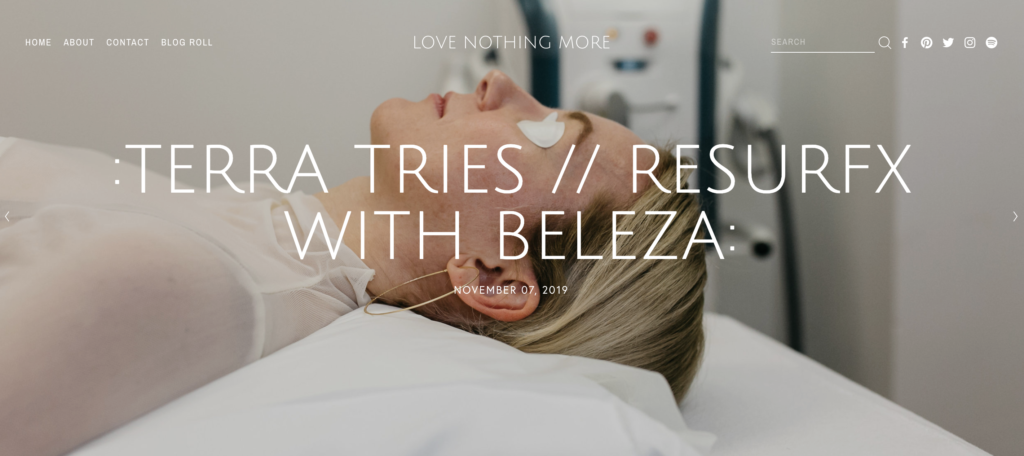 Blogger Terra McBride of Love Nothing More visits Beleza for her ResurFX treatment, see what she had to say
During the treatment, a laser is used to stimulate new collagen growth. Because this is a light-based treatment, this means that you will be required to avoid UVA/UVB sun exposure in the weeks leading up to and following your treatments. This is in order to minimize your risk of negative side effects. Otherwise, the non-ablative fractional treatment entails very little little pre and post-op care and carries with it a very low risk.
Long-term:
The long lasting effects of this laser make it popular among those who've been treated. After your series of treatments, you will see a permanent improvement in the evenness and elasticity of your skin. It can take several months for your results to fully develop, so you will have to be patient — this treatment is not an overnight miracle.
Non-Ablative Fractional Skin Resurfacing FAQs
How many treatments will I need?
The answer will depend on the severity of your condition. Our laser technician will evaluate you when you come into the office, and she will customize the treatment to your individual case.
Will I look 'normal' after treatment?
Your face will appear inflamed immediately following the treatment, however this fades quickly, and Anastasia will help to manage this by applying a calming masque. Any remaining redness should be easily covered by a light mineral makeup.