Arm Lift
Conveniently located to serve the areas of Pittsburgh, PA
As we age, so does our skin. This often leaves us with a loss of elasticity in certain areas that may not be aesthetically pleasing. The upper arm skin can become flabby, dimply and loose. Even those who engage in regular exercise, such as strength training or Pilates, may not be able to lessen the sagging skin that develops in this area. Arm lift surgery (a.k.a. brachioplasty) corrects this by removing the excess skin and fat on the arm.
Dr. Anna Wooten has helped men and women from Pittsburgh to Cranberry Township and beyond look and feel their best with cosmetic surgery. Contact us online today or call 724-759-7777 to schedule your arm lift consultation.
Before and After Photos
Arm Lift (Brachioplasty) Overview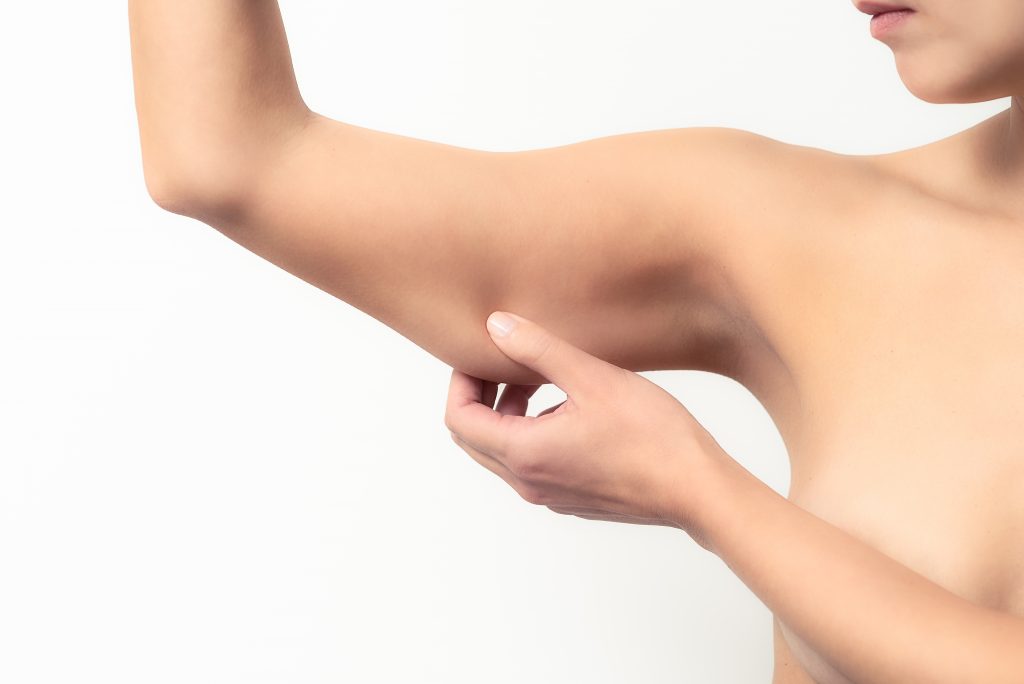 Like a "tummy tuck for the arms," an arm lift is a skin-tightening surgery that involves removing the excess skin of the upper arms. The surgery simply results in tighter and firmer arms. Additionally, an arm lift, with or without liposuction, can help create balance in your figure. You'll see a more sculpted upper arm that complements the rest of your body type.
Essentially, good candidates for brachioplasty are those who have experienced a loosening of the skin, whether it is due to weight loss or aging. It's also worth noting that today's techniques are increasingly safer with less visible scarring.
The Surgery
Brachioplasty is an outpatient procedure. It is performed under general anesthesia. Local numbing medicine may also be applied depending on circumstances. Generally speaking, the procedure takes about 2 hours to perform. However, patients often request an arm lift as part of a series of procedures, which sometimes include liposuction or a full Mommy Makeover. These cases may require an overnight stay. After surgery, your arm is wrapped with a compression garment. The use of drain tubes will minimize any risk of infection. In most cases (standard arm lift) the surgery results in a faint line scar extending from the armpit to the elbow on the inner half of the arm. If your are a candidate for a short-scar arm lift, your scar, a small curved line, will be completely hidden in the armpit.
Recovery
With brachioplasty, swelling and bruising will occur. However, keeping your arm elevated will improve circulation and help minimize swelling. After 2-3 weeks of recovery, you should be able to get back to your regular routine, including exercise. All stiffness and discomfort should fade after 5-6 weeks.
How Much Does an Arm Lift Cost in Pittsburgh?
Brachioplasty procedures encompass several components, including liposuction and skin contouring. We customize the final cost to each patient's needs and goals. Dr. Wooten will provide you a precise budgetary breakdown as part of your comprehensive consultation. This quote will cover the exact cost of all services (pre-operative appointments, post-operative appointments, surgery, and other necessary products or treatments) provided with brachioplasty.