Breast Reconstruction
Conveniently located to serve the areas of Pittsburgh, PA
Dr. Anna Wooten is a nationally recognized expert in Breast Augmentation. For more information about this procedure please view our Breast Augmentation page.
Dr. Anna Wooten works closely with breast cancer surgeons in the Pittsburgh community to provide comprehensive, immediate or delayed breast reconstruction for women. Many women like that Dr. Wooten is skilled in several reconstruction methods, providing options when it comes to how you want your new breasts to look and feel. One popular technique that Dr. Wooten utilizes takes a patient's own fat cells instead of breast implants to reconstruct the breast.
Dr. Anna Wooten has helped men and women from Pittsburgh to Cranberry Township and beyond look and feel their best with cosmetic surgery. Contact us online today or call 724-759-7777 to schedule your breast reconstruction consultation.
Before and After Photos
Flap Technique Breast Reconstruction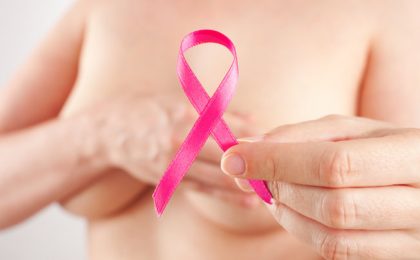 Flap technique breast reconstruction entails the relocation of tissue and skin from the patient's abdomen to the breast. A lot of your body tissue can be harvested during your mastectomy procedure. After the mastectomy, a further operation will be necessary in order to design a well-positioned, natural-looking breast.
Breast Reconstruction Using Implants
Rebuilding the breast with an implant is the quickest way to achieve volume.
Overall, implant reconstruction requires less surgery than flap reconstruction. Still, patients should always keep maintenance in mind when considering breast implants. Implants can wear out or cause complications. If you decide to have Dr. Wooten reconstruct your breasts using implants, either saline or silicone gel may be used.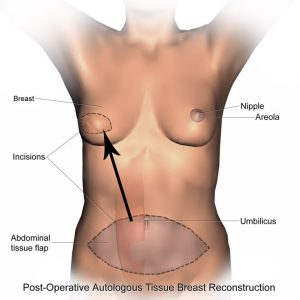 Both flap and implant methods of breast reconstruction can be effectively supplemented with fat grafting, which uses the patient's own fat to help reshape former defects.
Fat grafting technology is continuously improving, and is an excellent solution for remedying small or large flaws for an improved, more natural-looking results.
Fat Transfer
Dr. Wooten performs reconstructions via fat transfer breast augmentation. The patient must have enough fat on donor sites for Dr. Wooten to harvest and transfer it to the breasts.
This process will take a longer time than a reconstruction with implants, as multiple fat grafting sessions may be needed. During your consultation with Dr. Wooten, she will help you to decide which route will work best for you.
When to Perform Breast Reconstruction Surgery
Dr. Wooten believes that immediate breast reconstruction directly following the mastectomy is the most physically and emotionally healthy option for breast cancer patients. Dr. Wooten feels that it is important for patients to awake from surgery with already reconstructed breasts, instead of spending months or years with missing breast tissue after a mastectomy.
Breast Reconstruction FAQs
What if I elect to have a lumpectomy instead of a mastectomy?
If you are considering breast conservation rather than a full mastectomy, breast reconstruction may still be an option for improving the final result. A lumpectomy involves removing a portion of local tissue where the breast cancer exists. Tissue removal is followed by radiation therapy. The lumpectomy can result in an indentation or dimple on the breast. However, the indentation may not be visible until after radiation.
In this case, there are two options:
Oncoplastic surgery to redistribute the leftover breast tissue to remove the indentation. This must be done at the time of the cancer removal.
Delayed reconstructive options such as the latissimus dorsi flap, local tissue flaps and fat grafting.
This varies from patient to patient. For those who cannot or opt not to do an immediate reconstruction, a series of in-office tissue expansions will be necessary to stretch the remaining tissue enough to place an implant. This, too, varies from patient to patient depending on how much volume they want restored to their breasts.