Liquid Facelift
Conveniently located to serve the areas of Pittsburgh, PA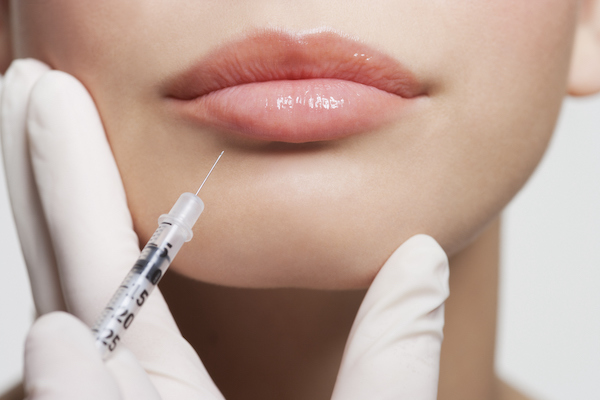 Before and After Photos
A liquid facelift is a safe, minimally invasive procedure that injects dermal fillers into the skin to plump up areas in the face and reverses the signs of aging. Over the years, the face tends to lose collagen and elasticity. This causes unsightly fine lines and wrinkles not to mention loose skin. It is a viable, non-surgical alternative to a traditional facelift. It uses popular injectables such as Juvederm, Radiesse, and Restylane to fill in areas where creases and sagging skin are prevalent. The result is a non-surgical facelift that is natural-looking, youthful, and convenient.
About
Patients looking to revamp their skin and appearance with a liquid facelift will receive the highest quality care. It achieves similar results to other traditional facial rejuvenation measures. This procedure addresses mild to moderate loose skin and wrinkles. It creates a lifting effect by tightening and volumizing the skin. The results have patients leaving with considerably firmer skin. Depending on the patient's needs, a variety of dermal fillers can be injected into the desired areas in the face. Results are seen immediately and patients can leave the office once their procedure is finished.
Benefits
Patients love the convenience that this procedure offers. It is a minimally invasive, quick, and easy procedure that has gained popularity in recent years. [1] A liquid facelift provides our patients with real, convincing results that are comparable to other facial rejuvenation methods.
Other added pluses to this procedure include: [2]
Reduces fine lines and wrinkles
Adds volume to the lips and cheeks
Gives a gentle lift to facial features
Returns the skin to its former, youthful state
Addresses loose, sagging skin
Minimally invasive with little to no downtime required
Candidates
Patients looking to address minimal to mild wrinkles, sagging, lost facial volume, and creases are more than welcome to seek treatment. Usually, patients seeking this procedure plump their lips, cheeks, and treat sagging skin.
Other criteria prospective candidates should meet are:
Nonsmoker
Free of health pre-conditions
Looking for an alternative to other more involved measures
Have realistic expectations of what the procedure can do
It should be noted that a liquid facelift can not treat extensive cases of skin laxity and wrinkles. The procedure helps patients to enhance the natural contours of their faces, and to eliminate lines and wrinkles. Patients looking to correct more pressing concerns of skin elasticity may want to consider a traditional facelift.
Your candidacy will be determined by Dr. Wooten and her friendly staff at your consultation. To embark on your journey to a brand new youthful look, contact us for an appointment.
Personal Consultation
Dr. Anna I. Wooten has been interested in medicine since she was a teenager! Since then, she has built an impressive resume of medical experience. Her private practice was inspired by her surgical residency in Brazil: Beleza means beautiful in Portuguese. We are called Beleza Plastic Surgery because our mission is to help you uncover your inner beauty, and maintain it for life!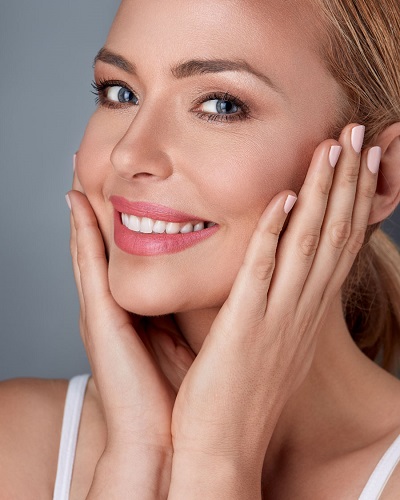 During your time with us, you will have the opportunity to address your concerns to Dr. Wooten and our staff or Registered Nurse injectors. They will ask you questions about your health and medication intake. Then they will examine your face to understand how a liquid facelift can benefit you. The consultation ends with her making a detailed treatment plan that is right for you.
To learn more about this exciting procedure, schedule a one-on-one consultation with us. If you're unable to make it to our office, we can always schedule a virtual consultation so that you won't miss a beat. In the meantime, we invite you to read an informative blog post on common questions about dermal fillers. We are very social! Comment on your favorite procedure on Instagram!
Preparation
A liquid facelift does not require a whole lot of preparation. However, there are a few things patients can do to prepare themselves to ensure an efficient experience. We ask patients to: [3]
Quit smoking and avoid alcohol in the last 24 hours leading up to the procedure
Stop taking certain medications or supplements such as blood-thinners (like fish oil or ibuprofen)
Do not apply makeup, moisturizer, or perfume on the day of your facelift
Make sure your skin is free of sunburns, wounds, or infections
Procedure
Our front office staff will direct you to one of our treatment rooms on the day of your liquid facelift.
To complete the procedure, a variety of safe name-brand dermal fillers will be used to perfect your desired look. each area of your face to be addressed will be treated with the appropriate injectable. The most effective results will result in a combination of the following injectables that are customized for your treatment. [4]
Each of the injectables has its own benefits. For example, Botox prevents specific muscle groups from contracting to create wrinkles. Meanwhile, Restylane lifts and contours the skin. Regardless of the dermal injectable used, their job is to increase volume and collagen production. The number of injections will depend on your treatment plan. The procedure should take about an hour to complete.
We offer ProNox at our Wexford office for our valued injectable clientele. ProNox is a 50/50 nitrous/oxygen blend, which helps alleviate pain and anxiety during in-office procedures. If you are feeling scared, ProNox will help relax you during your procedure, so your Beleza nurse injector can help you to achieve a beautiful result!
Recovery
Recovery and downtimes are minimal with a liquid facelift You can return to work as soon as your treatment is complete. However, some may find it helpful to take off 1-2 days. Minor swelling and bruising may be experienced in the face. Please avoid touching it for a few days unless we instruct you otherwise. Avoid prolonged periods of direct sunlight. Your regular daily activities can be continued after one week.
Results
A liquid facelift offers patients remarkably effective results in reversing mild to moderate wrinkling and lax skin. It does a magnificent job in adding filler where it's needed to project a younger, rejuvenated face. The results are instantly noticeable. However, please allow one week for full results to take effect. Maintenance of the results may be needed after six months to prolong its effects. [5]
Corresponding & Complementary Procedures
Patients concerned about considerable loose skin, wrinkles, and fine lines are encouraged to think about a traditional facelift. It addresses the signs of aging head-on. It surgically tightens the skin and face/neck muscles to dramatically improve your appearance and takes years off the face with just one procedure. A simple, discreet incision hidden behind the ears provides Dr. Wooten access to tighten up the skin, eliminate sagging, and restore a youthful appearance to the face.
Cost
The final cost of your procedure will depend on the extent of your condition and the dermal fillers used for your liquid facelift procedure. All these concerns will be addressed in great detail during your consultation with Dr. Wooten. We understand that cost is a concern for many patients. That is why Beleza Plastic Surgery is pleased to offer affordable and easy payment options through our financial lending partners. Fill out an application today to see if you pre-qualify.
FAQ
What is the difference between a traditional facelift and a liquid facelift?
A facelift is a surgical method used to rejuvenate the skin and addresses concerns of sagging skin and fine lines in the face. The liquid facelift also addresses the same concerns but in a different way. It uses dermal fillers such as Botox and Juvederm to add volume to the face, smooth lines, and ramp up the collagen production that produces youthful-looking skin.
References