Juvéderm Ultra XC
Conveniently located to serve the areas of Pittsburgh, PA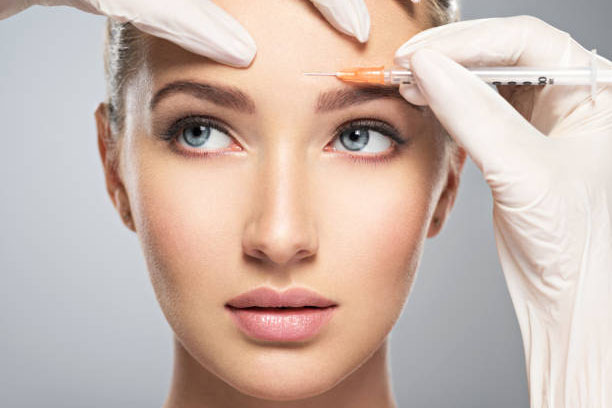 Juvéderm Ultra XC is a dermal filler that enhances the volume of lips and smooths facial wrinkles around the mouth. Like other dermal fillers, this cosmetic is injected for effective results without the need for surgery or other invasive procedures. Unlike other fillers, its results can last up to a year. If you're finding yourself increasingly frustrated with thin, lined lips and stubborn wrinkles that make you look older than you feel, Juvéderm Ultra XC can help give you youthful, refreshed-looking features in only minutes. At Beleza Plastic Surgery, our experienced staff of trained injectors can finesse this filler to deliver results that will keep you smiling: without the smile lines! Contact us today to schedule your personal consultation and get started on your Juvéderm journey. Call our office in Pittsburgh at (412) 877-9388, or in Sewickley, PA at (724) 759-7777.
About Dermal Fillers in Pittsburgh
Juvéderm Ultra XC is an injectable gel that temporarily adds more fullness to thin lips. Juvéderm Ultra XC is also approved reducing the appearance of moderate to severe "parentheses lines," such as nasolabial folds, or smile lines that stretch from the edges of the nose and mouth.(1) It has been approved by the FDA since 2010 for use in people over the age of 21.(2)
Dermal fillers are hot! In the last decade, the overall number of procedures in the USA using soft tissue fillers increased 190%! Most of all of the fillers injected in the USA contained hyaluronic acid (HA), which makes HA the most commonly used soft tissue filler. (3)
What is Hyaluronic Acid?
You may have heard of this popular skincare ingredient, or even have a cream or serum that features it. Hyaluronic acid is a powerful tool for skin rejuvenation, so it's no wonder that it shows up in our beauty routines.
Hyaluronic acid is a naturally occurring substance that has the ability to bind up to one-thousand times its weight in water. This property allows it to contribute to the hydration and volume of tissues, as well as providing structural support.(1) The hyaluronic acid in Juvéderm is specially formulated to prevent the body from processing it as quickly as the kind that occurs naturally in your body, and the way that the acids are constructed also allows for developers to adjust the viscosity of the gel. So, the Juvéderm line has several varieties of filler that are specially designed to treat different areas of the face. Deeper wrinkles and areas like the lips demand a thicker, more durable filler like Juvéderm Ultra XC, while fine lines and wrinkles elsewhere benefit from a thinner, more malleable gel. Another benefit of Hyaluronic Acid is its ability to jumpstart the body's own production of natural collagen, the connective support that keeps our skin firm. So, while you'll see immediate results from the volume of the gel that's been injected into your pout, you can also look forward to continued results as your skin gets to work producing more collagen.
Benefits of Juvéderm Ultra XC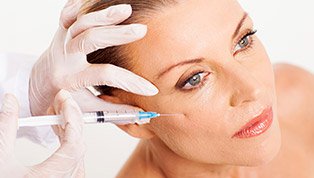 The Juvéderm line of fillers is brought to us by the same company that brought us our beloved Botox: Allergan. This line includes a handful of varieties that are designed for different areas of the face, but what makes Juvéderm Ultra XC different? Well, you won't be able to see it, and you won't be able to feel it either! This variety of Juvéderm contains lidocaine, a local anesthetic. While dermal filler injections can pinch a little, Beleza's professional nurse injectors may give our patients the option of a topical numbing cream or ProNox (a nitrous/oxygen blend to relieve pain & anxiety) before they insert their needles – and that is in addition to the lidocaine in the filler itself! The lidocaine included in Ultra XC's formula soothes the tissue beneath the skin, eliminating any additional discomfort.
Studies have demonstrated that fillers with lidocaine provide superior comfort not only during the injection but also while massaging, sculpting, and after the injection compared to fillers without lidocaine.(3)
Candidates
Candidates for Juvéderm Ultra XC want to enhance the volume of their lips, and smooth the wrinkles that appear around the mouth. This injection is a great alternative for those who want a cosmetic boost without surgery or other invasive procedures. And, if you've had other injections but didn't enjoy the pinch, you may find that fillers with lidocaine provide an all-around more comfortable experience. Because dermal fillers are temporary and reversible, they are a great way to test drive a new look without committing to the permanent results and long recovery periods of more invasive procedures.
Personal Consultation
During your personal consultation at Beleza Plastic Surgery, you'll meet with one of our friendly medical professionals who will discuss everything that Juvéderm injections can and can't do. After discussing your medical history and learning more about the effects you're hoping to achieve, we'll be able to decide on the best course of action to get you jaw-dropping results. You may even be able to get your Juvéderm Ultra XC injections at the same appointment!
Preparation and Procedure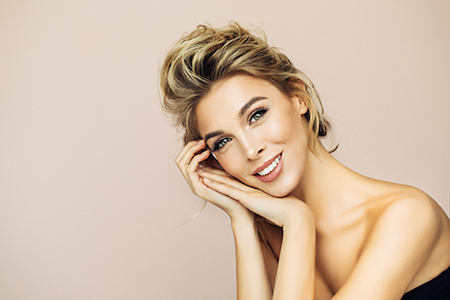 Because Juvéderm Ultra XC is a series of quick injections, there's little preparation required before your appointment. It's generally advised to avoid any blood-thinning medication or alcohol the days before and after your injections to avoid excess bleeding or bruising. And, it's a good idea to baby your skin before and after your appointment. We advise discontinuing retinols and strong acids about a week prior to injections, to minimize your risk of irritation.
Your trained injector will use a delicate needle to inject Juvéderm at different depths and in a series of strategic locations to sculpt your voluminous set of new lips and diminish those pesky lines. Knowledge and experience are everything when it comes to injectables, and at Beleza Plastic Surgery, our capable and caring nurse injectors have the skills necessary to make sure your results are subtle and sexy, without that "done" look. After injecting, they'll gently massage the area to make sure that the gel has settled in the optimal areas to achieve your desired effects. Within no time, you'll be on your way and able to continue your day. It's recommended to avoid any strenuous activity or exercise for the next day.
Results
After injections with Juvéderm Ultra XC, you'll enjoy a plumper, sexier pucker, and diminished wrinkles. And, you'll enjoy these results for approximately a year!
Corresponding & Complementary Procedures
Now that you've got a youthful set of lips, why not treat the rest of your face?
Ultherapy is another MedSpa service that Beleza Plastic Surgery offers. Ultherapy uses ultrasound technology to tone and tighten the skin on the face, neck, and chest. The Ultherapy treatment tightens the skin's existing store of collagen and stimulates it to produce more. At Beleza, we offer a comprehensive treatment that addresses the brow, cheeks, jowls, neck, and chest.
Ultherapy delivers a lasting impact. Its results include lifted and toned skin, smaller pore size, and an overall improvement in the smoothness of the skin's texture.
Ultherapy offers benefits formerly only available with invasive surgical procedures. In the FDA clinical trial, nine out of ten patients had a noticeable lifting of the brow line. When this occurs, it opens the eye, giving a more youthful look to the eyes. They also reported skin firming in other areas of the face and neck. While all of this is happening on the outside, something is going on inside too. The formation of new collagen is occurring, which can help to slow down the rate of visible skin aging.
How Much Does Juvéderm Ultra XC Cost in Pittsburgh?
The cost of your Juvéderm injections will depend on the number of areas you choose to treat, and how much of this cosmetic is required to accomplish your desired results. During your personal consultation, you'll be given an accurate estimate of what your injections will cost. To learn more about our other services and keep an eye on the specials we offer, follow Beleza's blog!
FAQ
What is Juvéderm Ultra XC?
Juvéderm Ultra XC is a dermal filler that is specially formulated to add volume to the lips and reduce the appearance of lines and wrinkles around the mouth.
What makes Juvéderm Ultra XC different from the rest of the Juvéderm products?
Like the other members of the Juvéderm family, Juvéderm Ultra XC contains hyaluronic acid to volumize and rejuvenate the skin from the inside out. The hyaluronic acid in this product is specially designed to have the appropriate texture to be used in areas like the lips. Juvéderm Ultra XC also contains lidocaine, an anesthetic that makes injections more comfortable for the patient. 
How long does Juvéderm Ultra XC last?
Studies and patient reports have found that Juvéderm Ultra XC can last up to a year.
References
Allergan Aesthetics. Collection of Dermal Fillers | Juvéderm®. www.Juvéderm.com. Published 2020. Accessed April 5, 2021. https://www.Juvéderm.com/
Cherney K. Juvéderm Ultra XC: What Is It Used For? Healthline. Published July 18, 2018. Accessed April 5, 2021. https://www.healthline.com/health/Juvéderm-ultra-xc
Ballin AC, Cazzaniga A, Brandt FS. Long-term efficacy, safety and durability of Juvéderm® XC. Clin Cosmet Investig Dermatol. 2013;6:183-189. Published 2013 Aug 5. doi:10.2147/CCID.S33568