Juvederm Voluma XC
Conveniently located to serve the areas of Pittsburgh, PA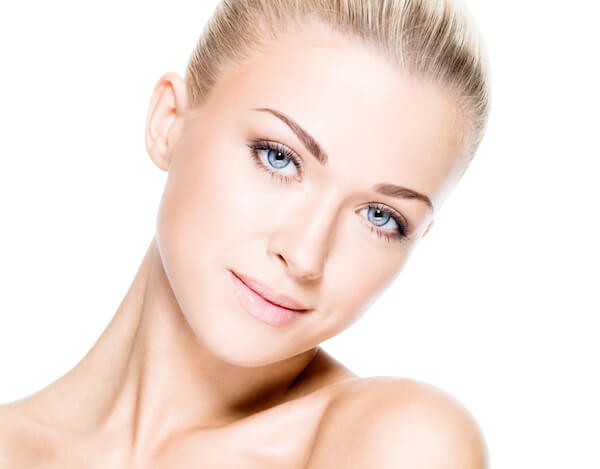 A loss in tissue volume occurs as we age. It is common for people to see the healthy thick skin of their face deflate and sag over time. This is due to many factors including sun damage and decreased production of elastin and collagen, which keep the skin healthy. At Beleza Plastic Surgery, we offer a simple solution to lost volume: Juvederm Voluma XC! Voluma XC is a simple injectable that is designed to treat the cheeks and cheekbones.
This filler will add volume to lift the skin and fill the facial features with healthy volume. Results last a while (up to years!) and will leave you looking younger and rejuvenated!
About Juvederm
Juvederm is an umbrella term for a collection of fillers. Juvederm formulas are known to keep the skin looking moisturized and glowing. Juvederm Voluma XC is one of the many Juvederm formulas we offer because it targets one of the main concerns our patients come to us with: thinning cheeks.
As the skin of the cheeks becomes thinner, your cheekbones become more pronounced. This often makes the appearance look aged and the cheeks "hollow." Filler will return a youthful freshness to the face and help you look your best!
Juvederm is created by Allergan, a company known for quality, cutting-edge products. Each product is tested to ensure safety. With Juvederm Voluma XC, you know you are getting a tried and reliable product, like all products Beleza offers and stands behind.
Why Juvederm Voluma XC?
A Juvederm Voluma XC treatment is simple and effective. The formula has a hyaluronic acid base – a natural acid that is found in your body's connective tissues. Hyaluronic acid, or HA, is a very hydrating molecule that even attracts water! Aging often leaves the cheeks and mid-face looking hollow, gaunt, or unhealthy. Juvederm Voluma XC will add natural, long-lasting volume to the cheeks.
The common treatment area for Juvederm Voluma XC is the cheekbones, however, this facial filler can be used all over the face!
Not many formulas can be applied all along the face, making Juvederm Voluma XC a one-of-a-kind procedure. The flexibility in treatment areas allows you to maximize your appointment so you can receive comprehensive improvements in your appearance. You don't have to stop with your cheeks, you can also treat wrinkles, lines and areas that have become depressed, all at the same time! Talk to Beleza's nurse injectors about what areas on your face you are concerned about, and they will endeavour to distribute your purchased products in a way that most enhances your best features.
Benefits
Our patients love Voluma XC because treatment is simple and provides long-lasting, immediate results. Treatment times are often under a half hour and can even be completed over a lunch period. We suggest this treatment to healthy patients who are looking for a convenient solution to their thinning facial features. Juvederm Voluma XC does not require downtime and is a great alternative to cosmetic surgery.
Voluma XC is FDA-approved for treatment along the cheeks. The treatment will restore lost volume and help the face appear lifted. Results can even last up to two years!
Candidates
Juvederm Voluma XC is a great treatment for individuals who are bothered by seeing sagging skin and a loss of facial volume every time they look in the mirror. Juvederm Voluma XC is the best minimally-invasive solution to this concern.
Voluma XC is great for men and women over the age of 18 who are healthy and are not sensitive to lidocaine.
If you have been thinking about ways to improve your appearance for a while, it is time to consider Juvederm Voluma XC. This treatment is convenient and simple to administer. To know for sure if this dermal filler is right for you, schedule a consultation with us today! This personal meeting will help you determine your best anti-aging solution.
Personal Consultation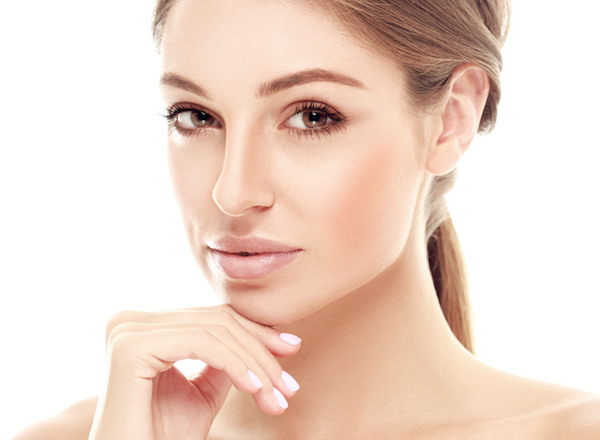 During your personal meeting with Beleza's cosmetic R.N. injectors, you will get to learn all about Juvederm Voluma XC and how dermal fillers are helping patients look rejuvenated and younger, without the downtime or incisions associated with surgical treatments!
This meeting is about you and if Voluma XC is the solution to your concerns. To determine this, we will need to learn about your health, past skincare treatments, and any allergies you have. If Juvederm Voluma XC is right for your skin, then an appointment will be scheduled and you will be informed how to prepare for your treatment. Some patients also choose to have their procedure done the day of their consultation, time allowing. Please give our office a call if you have any other questions that weren't addressed in your meeting. We are here to assist you!
Preparation
Detailed information on how to prepare will be provided during your consultation but some steps that can be performed include:
We recommend all patients either take arnica montana (bromelain) supplements prior to their procedure or that they eat fresh (not canned) pineapple. This minimizes any risk of bruising/swelling from their injections.
Avoid tanning in the time period leading up to your appointment.
Do not undergo any facial treatments, like chemical peels, before your Voluma XC treatment.
Notify our office if you receive any injuries, like a sunburn, before your treatment. Your skin needs to be in a healthy condition to achieve your best results.
We want you to have a positive experience at our office and enjoy the results achieved. Following the instructions we provide is key to obtaining soft, full skin that lasts a long time.
Treatment Details
First, your treatment area will be cleaned with alcohol. Once makeup and dirt is removed and the treatment area is sanitized, a topical anesthetic can be applied. Juvederm Voluma XC already contains lidocaine in the formula to ensure the treatment is comfortable.
Some patients do not need an additional topical anesthetic but one can be applied to ensure you remain comfortable throughout the treatment. Notify us of your preferences in your consultation!
The whole treatment will take under a half hour, after which you can return to your regular schedule.
Recovery
A minimally-invasive treatment like Juvederm Voluma XC does not require any downtime! The injection sites will likely be red and sensitive after treatment. Be careful not to apply pressure to, bump, or scratch these sites. Avoiding direct sunlight will also keep your skin healthy. Once the sites are healed we recommend wearing moisturizer and sunscreen to keep your skin healthy and looking great!
Results
You will immediately see an improvement during your appointment. Results can be seen in real-time, allowing you and the nurse injector to have more control over your outcome. The results achieved with Juvederm Voluma XC are impressive and long-lasting! Most patients see their outcome last for about two years after which they return for a maintenance appointment. This appointment is a quick pick-me-up that keeps you looking your best!
Complementary Procedures
Due to the minimally-invasive nature of Juvederm Voluma XC, you can easily combine it with other convenient injectable treatments. We offer a fine selection of injectables such as:
Botox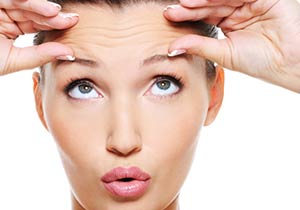 One of the most popular anti-aging treatments today, Botox is the standard minimally-invasive treatment for reducing moderate to severe lines along the forehead. Botox is an ideal treatment to combine with fillers. This neurotoxin will temporarily pause the communication between your muscles and corresponding nerves. Our nurse injectors have plenty of experience injecting Botox. They achieve natural results that allow you to enjoy the benefits of Botox without worrying about an unnatural outcome. Botox results last for about three to six months. During this time, your wrinkles and lines will not get any worse and no new lines will form. To keep your looks looking young and rejuvenated, Botox is the best treatment.
Lip Fillers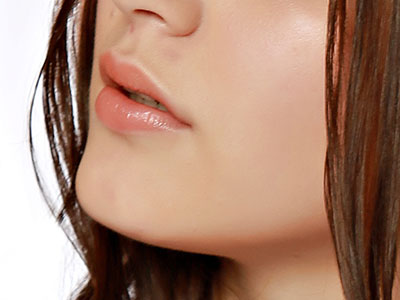 We have two fillers that can be used to improve lip lines and volume. Juvederm and Restylane both provide natural results that help our patients achieve the perfect pout. The Juvederm Ultra XC formula consists of HA (Hyaluronic Acid) and creates a soft outcome that compliments the rest of the facial features.
Juvederm results last for about nine months. Juvederm Volbella XC can also be used to improve the border of the lip and reduce the appearance of fine lines that often develop around the mouth. Together, these two Juvederm fillers can be used to truly influence the appearance of the mouth and impact your whole appearance.
Restylane is much like Juvederm in that it is a family of fillers that are all used to transform the face.
The other lip augmentation option is Restylane. Restylane Silk, Restylane Defyne and Restylane Refyne are all fillers that can be used together to plump the lips and reduce lines around the mouth. Restylane formulas include lidocaine, which allow us to create an even more comfortable treatment for our patients. The results achieved with these fillers will last from six to nine months.
Each of these options are injectables that are as easily applied as Juvederm Voluma XC.
These treatments are diverse in their treatment areas and will help you look younger and radiant. To learn if you are a good candidate for Botox or lip fillers, express your interest to our Nurse Injectors during your personal consultation. We want you to look your best and will help you create your ideal procedure plan!
Cost
The cost of your Juvederm Voluma XC treatment will be unique to you and will depend on the amount of filler used to treat the areas you are concerned with. If you would like to learn more about Voluma XC please give us a call at (724) 759-7777.
FAQs
How long does Juvederm Voluma really last?
Juvederm Voluma XC typically lasts for up to two years but this may fluctuate between patients. The timeline of each person's results will relate to their body and skincare routine. 
What is the difference between Juvederm Voluma and Juvederm Voluma XC?
Juvederm Voluma and Juvederm Voluma XC are the same filler. Juvederm Voluma XC is often referred to as just Voluma.

Are dermal fillers safe?
Yes! To ensure you have a healthy reaction to the fillers you are interested in, we will perform a consultation where we learn about your health and allergies. An allergy test can be performed to ensure you have a positive reaction to the filler.

How much do dermal fillers cost?
The cost of each treatment will be particular to the patient. The price depends on a lot of different factors, such as amount of filler used and whether or not other fillers are used to ensure the best outcome. A cost breakdown will be gone over in your consultation. 
We want each of our patients to feel confident and love the way they look. Dermal fillers like Juvederm Voluma XC are a simple and effective treatment. If you are interested in taking the first step to looking your best, schedule a consultation with us today.