Stretch Marks Treatment
Conveniently located to serve the areas of Pittsburgh, PA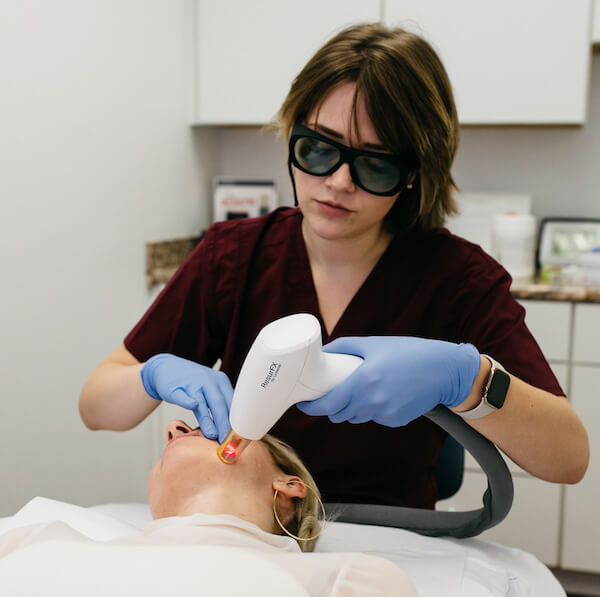 Puberty, pregnancy and weight gain can all be contributing factors when it comes to the development of stretch marks.
At Beleza Plastic Surgery, we have the best treatment available for your stretch marks — regardless of what caused them! Our laser technicians use the Lumenis M22 ResurFX laser to help your skin to heal itself. In a series of treatments, you will see your skin's imperfections smoothed away the laser's stimulation of new collagen.
We have helped women from Pittsburgh to Cranberry Township and beyond look and feel their best with our med spa treatments. Contact us online today or call 724-759-7777 to schedule your stretch marks removal consultation.
Candidates for the ResurFX Treatment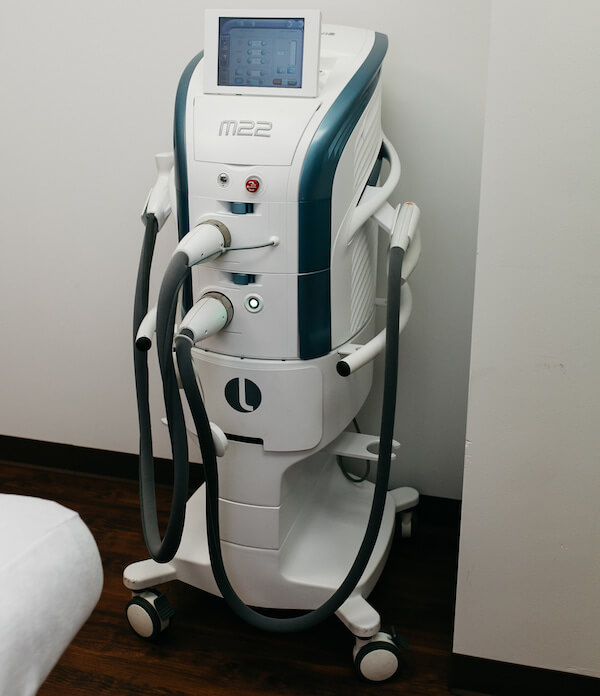 If you are looking for a stretch mark treatment that works, you might be a candidate for the ResurFX non-ablative fractional laser at Beleza Plastic Surgery. Good candidates for the laser are those who have moderate to severe stretch marks, have otherwise good skin quality, and who are willing to minimize sun exposure on the areas treated while undergoing the treatments.
To determine whether or not this treatment is appropriate for you, call our office at 724-759-7777 or contact us online to set up your laser consultation.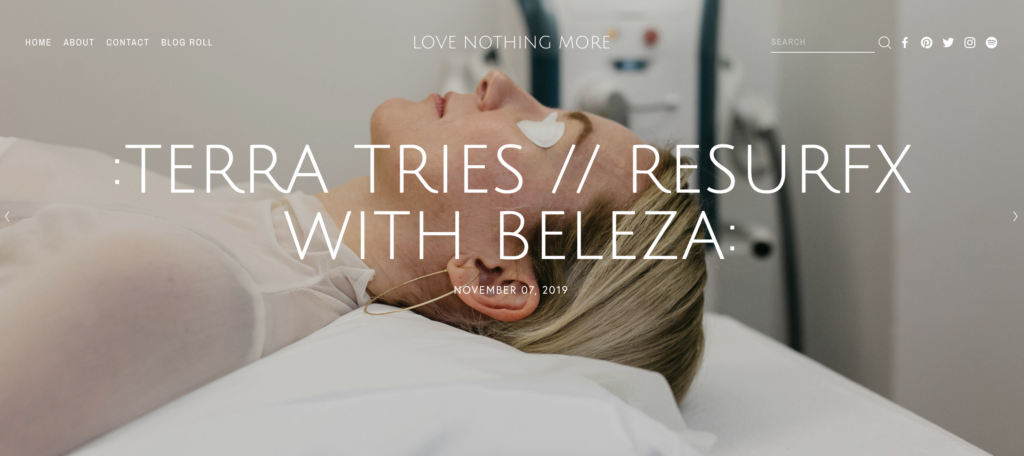 Blogger Terra McBride of Love Nothing More visits Beleza for her ResurFX treatment, see what she had to say.
Your degree of irritation will depend on your skin type and size of the area treated, as well as numerous other factors, however, you will experience some redness and mild inflammation following treatment. This reaction typically fades within hours, but can last up to a day, or even two.Because Beleza's stretch mark treatment stimulates your own body to produce collagen in the area, your results will develop gradually over the course of the coming months.
"The moment I knew for sure that my skin was improving was during a photo shoot where a makeup artist commented on how great my skin was." – TERRA MCBRIDE
Read about Terra's ResurFX treatment experience.
Safety & Care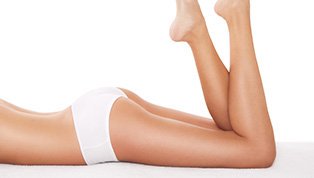 Laser stretch mark treatments are a great, minimally invasive way to reduce the size and appearance of your stretch marks. You will be asked to follow a few simple rules regarding your own care, in order to ensure that you get the best possible result from treatment. This includes minimizing sun exposure during the two weeks leading up to treatment and the two weeks following treatment. We ask that you call the office in case any additional concerns arise.