Silhouette InstaLift Thread Lift
Conveniently located to serve the areas of Pittsburgh, PA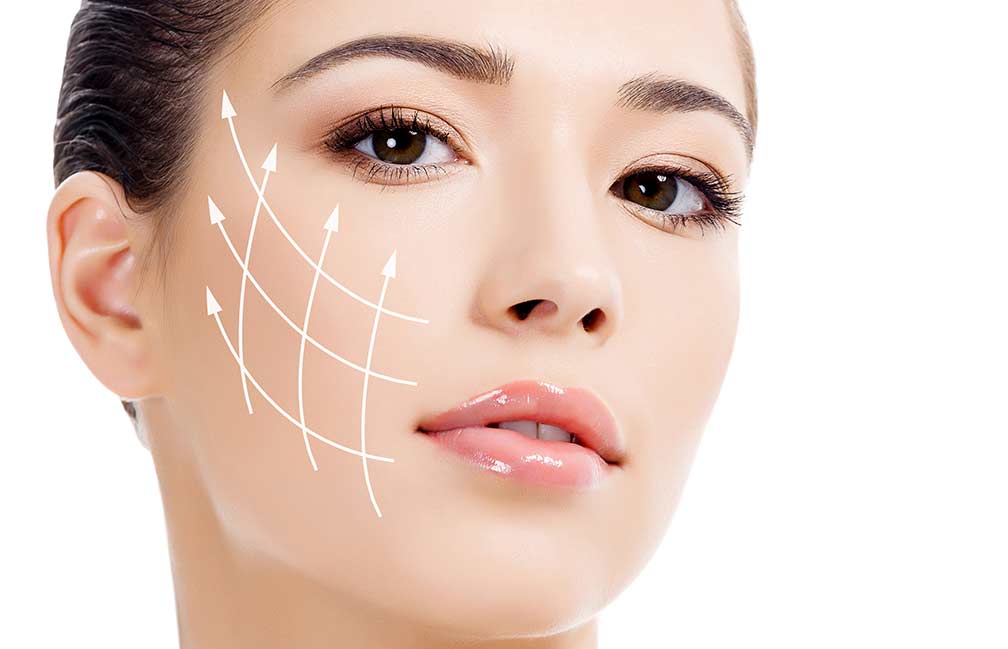 Silhouette InstaLift Threads are a minimally-invasive alternative to traditional facelift procedures. Requiring only local anesthesia and a drastically shorter recovery time than surgery, Silhouette InstaLift Threads are a fast way to reverse the effects of mild to moderate skin laxity, and allow patients to quickly get back to their normal routines. Taking less than an hour in-office, Silhouette InstaLift Threads are perfect for those who want the confidence that comes along with a more youthful appearance and the convenience of immediate results. Beleza Plastic Surgery is committed to offering our patients the very latest in effective rejuvenation procedures, and Silhouette InstaLift Threads are no exception! If you're ready to look younger, but not ready to go under the knife, contact our offices in Pittsburgh by calling (412) 877-9388. You can reach our Sewickley location by calling (724) 759-7777 or use our convenient online form to schedule your personal consultation today!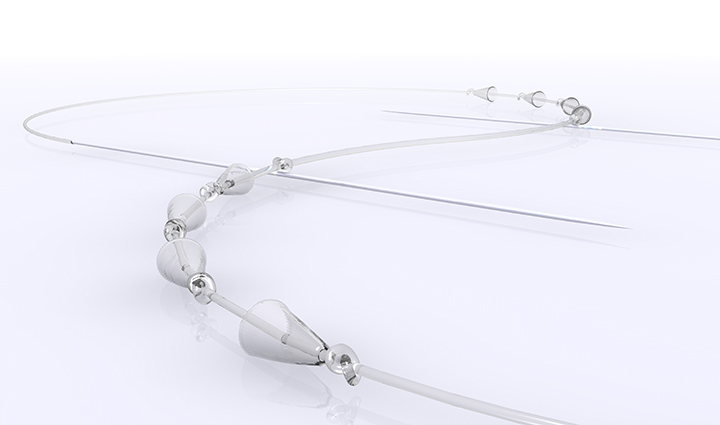 All About Silhouette InstaLift Threads
As we get older, many things start to slow down, including our skin's collagen production. Beginning around age 18, collagen production starts to decline by 1.0%-1.5%.(1) Now using the most modern materials and techniques, the FDA-approved Silhouette InstaLift Threads procedure provides an immediate lift that leaves skin looking younger and promotes a more youthful appearance through a sustained increase in collagen production. If you've reached your limit on other cosmetic procedures and are ready to take the next step towards looking younger, Silhouette InstaLift Threads may be a great solution for you. Fast, simple and highly effective, this procedure will provide immediate results and very little (if any) recovery time.
What Exactly are InstaLift Threads?
They are temporary and completely absorbable sutures strategically placed in target areas to tighten and lift facial skin. These innovative sutures are threaded with bidirectional cones that help hold and tighten the skin. Then, as they remain and gradually break down over time, collagen production is stimulated. This naturally occurring action means stronger, more hydrated, and younger-looking skin – exactly where you need it.
The completely resorbable threads will naturally dissolve within the skin and be safely absorbed by the body.(2) There is no cutting involved and a patient can be in and out in the time it takes to go out to lunch. Using only local anesthesia means a patient can drive themselves to and from their Beleza appointment and resume normal activities immediately afterwards. Effects from this low-risk procedure can last between 1 and 3 years, with many satisfied patients choosing to return for a new set of threads for ongoing improvements.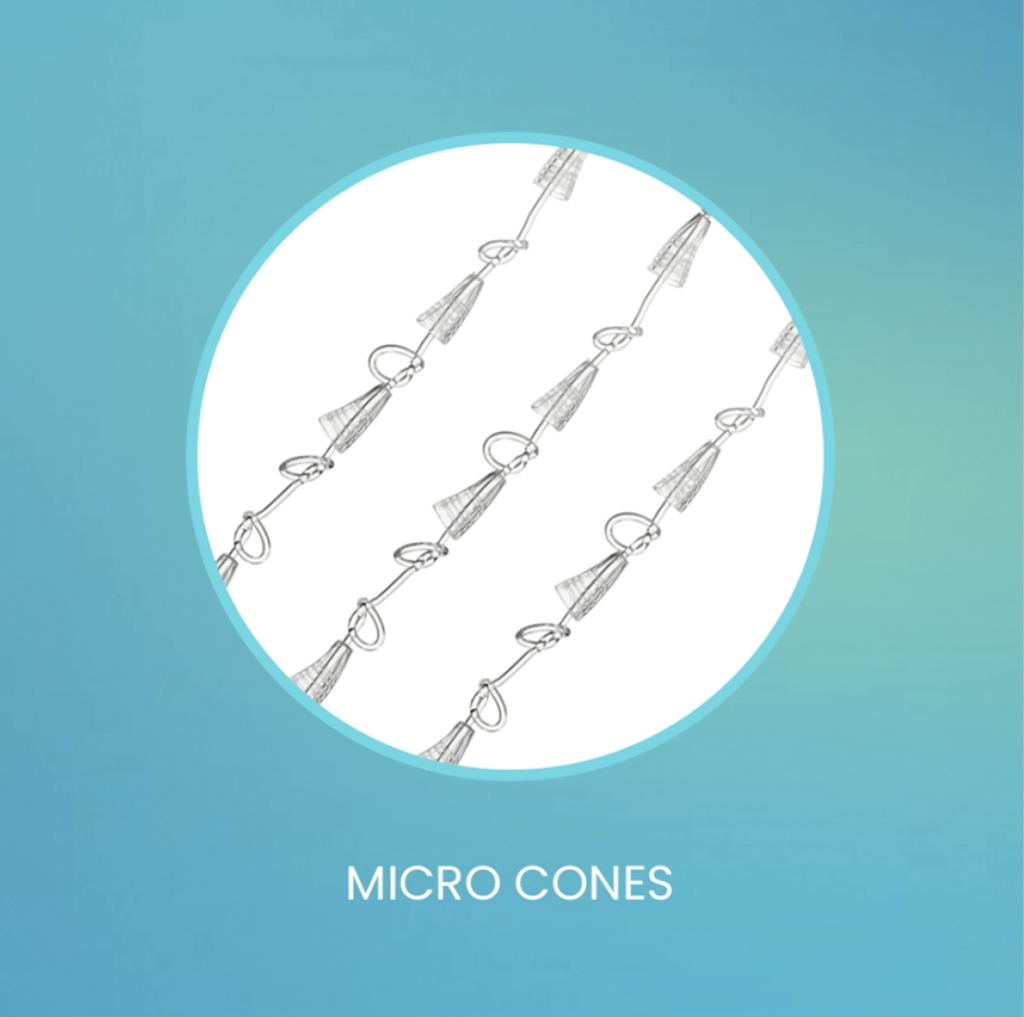 Candidates
Wondering if Silhouette InstaLift Threads are for you? Countless people begin to notice the effects of aging in their mid-to-late 30s. Understandably, not everyone who wants to look younger is willing or able to undergo traditional facelift or even mini-lift surgery. Others cannot have surgery due to underlying medical conditions, or they may be restricted by the cost and recovery time. The ideal Silhouette InstaLift Threads candidate will range in age from mid-30s to early-50s and have only mild to moderate signs of aging.
Because this low-risk procedure can be done under local anesthesia, it is also a very safe and effective alternative for patients who cannot have surgery. For maximum results without surgery, Instalift threading can be combined with radio-frequency energy and injectable treatments to enhance results. The best way to determine if treatments with Silhouette InstaLift Threads are right for you is to schedule a personal consultation at Beleza! Call us in Sewickley at (724) 759-7777, or in Pittsburgh at (412) 877-9388. To learn more about the other aesthetic services available, follow our blog!
Personal Consultation
The expert team at Beleza wants you to put your best face forward. During your personal consultation, you'll receive expert recommendations and learn more about what Silhouette InstaLift Threads can do for you. Nothing lasts forever–so your signs of aging don't have to be permanent! Contact us today to schedule your free consultation and begin your journey back to a more youthful appearance. Safety and satisfaction are the foundations of Dr. Anna Wooten's practice. But don't take our word for it – take a look at some of our success stories and follow us on Facebook and Instagram!
Preparation
Simple and easy is the name of the game with Silhouette InstaLift Threads. There is little you will need to do as you prepare for your procedure. This straightforward procedure that will have you in and out of our offices in under an hour.
Before your procedure, be sure to do each of the following:
Do not consume alcohol the night before.
If you are taking blood-thinning medications, consult with your Beleza provider four weeks before the scheduled procedure in order to determine if you are able to discontinue taking the medications for this short timeframe. Patients are often required to stop non-prescription blood-thinning products, such as fish oil.
For three weeks before the scheduled procedure, refrain from having any other cosmetic procedures in the area.
Procedure
Looking good has never been so easy! The entire Silhouette InstaLift Threads procedure is accomplished in just a few simple steps. A very thin, specially-designed needle is used to minimize any discomfort. The area will also be numbed so you will feel no pain.
Here is what you can expect during your procedure:
The number of threads and ideal thread placement will be mapped out.
Local anesthesia will be applied to all entry and exit areas.
Threads are painlessly inserted into the skin.
Threads are smoothed and adjusted to ensure the best possible aesthetic and lift.
Facial area is cleansed and you are out the door, ready to enjoy your immediate results!
Recovery
Most patients are immediately able to resume normal activities, including driving themselves home after the procedure. Any recovery time associated with mild inflammation is gone within 24-48 hours. Guidelines to follow after your procedure include:
For the first 24 hours after the procedure, do not touch your facial area unless your hands are completely clean.
Any discomfort can be easily relieved by applying cold packs and taking over-the-counter pain medications.
Be gentle with your face! Avoid rubbing and sleeping on your face for 3-5 days.
Refrain from heavy exercise for 48 hours.
Avoid exposure to direct sunlight for 2 weeks.
Refrain from having any other cosmetic/facial or dental procedures for 3 weeks.
Refrain from using a sauna for 3 weeks.
Refrain from massages that require a face-down position for 4 weeks.
Results
In addition to the immediate lift Silhouette InstaLift Threads provide, results also include documented naturally-occurring youthful skin associated with the healing process. Increased collagen build-up in the area throughout the months following the procedure will hydrate and improve the condition of your skin – for up to 18 months. It is important to note that this procedure is not permanent. Once the threads are completely dissolved most patients opt to repeat the procedure (or a variation of it), typically every 18-24 months.
How Much Do Silhouette InstaLift Threads Cost?
Your Silhouette InstaLift Threads procedure will be customized to fit your specific needs. As a result, the cost will be as unique as your face! The number of threads and their precise placement depends on each individual patient's needs. During your personal consultation, you'll receive an accurate price quote for treatment. We also offer monthly specials and financing options. Visit our financing page to learn more about options.
FAQ
Who is a good candidate for Silhouette InstaLift Threads?
Men and women who are looking for minimally-invasive anti-aging solutions are good candidates for Silhouette InstaLift Sutures. Suitable candidates seeking to address sagging will have good skin quality, which should not be too thin or too thick/heavy.
What are the Silhouette InstaLift sutures made of?
Glycolide/ L-lactide (PLGA) is a polymer which is often used in medical devices and is known to be well-tolerated in the body. The sutures feature bi-directional cones which hold the individual sutures in place for a lifted effect.
What area of the face does a "Thread Lift" treat?
Silhouette InstaLift threading is done to improve the contours of the cheeks and the mid-face region.
Do I have to go under general anesthesia to have the InstaLift thread lift done?
No. Only local anesthetic is necessary for the Silhouette InstaLift threads to be placed. Patients are able to drive themselves to and from treatment.
Is getting a Silhouette InstaLift Threads procedure painful?
You will feel minimal discomfort. The entry and exit areas of skin are numbed with local anesthesia and all incisions are administered with a delicate, specially-designed needle to minimize pain. Afterward, most patients relieve any discomfort with pain relievers and cold packs.
How long does the Silhouette InstaLift Threads procedure take?
A typical Silhouette InstaLift Threads procedure takes approximately 45 minutes. That's less time than it takes to get a facial or a haircut in most cases! Many patients have begun referring to this treatment as the "lunch break face lift."
Why choose a Silhouette InstaLift Threads procedure instead of a traditional facelift?
Silhouette InstaLift Threads are a unique and innovative approach to anti-aging treatments. InstaLift Threads are the only treatment currently using Micro-Suspension TechnologyTM to reduce skin sagging on the outside and loss of volume on the inside. There are many different types of traditional facelifts that require heavy sedation and long recovery periods that can include feeling pain and discomfort for up to 2 weeks. A Silhouette InstaLift Threads procedure is simple, fast and doesn't require invasive surgery or recovery time.
References
Tobin D. J. (2017). Introduction to skin aging. Journal of tissue viability, 26(1), 37–46. https://doi.org/10.1016/j.jtv.2016.03.002
Lorenc, Z. P., Goldberg, D., & Nestor, M. (2018). Straight-Line Vector Planning for Optimal Results With Silhouette InstaLift in Minimally Invasive Tissue Repositioning for Facial Rejuvenation. Journal of Drugs in Dermatology, 17(7). https://doi.org/10.36849/jdd