Permanent Cosmetics
Conveniently located to serve the areas of Pittsburgh, PA
Whether you are looking to replenish thinning brows, accentuate your eyes, or brighten your lips, permanent makeup can be a highly satisfying procedure. Permanent makeup application is the tattooing of iron oxide pigments into the dermal layer of the skin. This procedures saves women time and the additional expense of makeup application. While those with permanent makeup may require a 'touch-up' every two years or so, the procedure is long-lasting, with long-term satisfaction.
Before & After Photos
Candidates for Permanent Makeup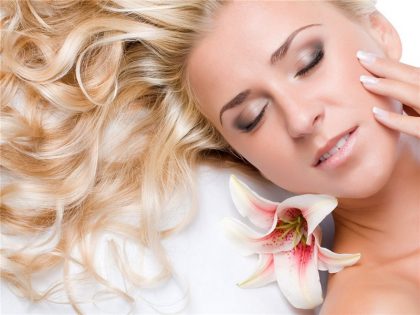 Many people from different walks of life choose to have a permanent cosmetics procedure done in order to streamline their lifestyle. Permanent makeup allows those who otherwise would spend time and money on makeup to simplify their routine. While most candidates for permanent cosmetics are simply people who would like to minimize their time in front of the mirror in the morning, some who choose to have this treatment done are affected by:
alopecia
scars
sparse brows / lashes
hair loss for any reason
Real Patient Results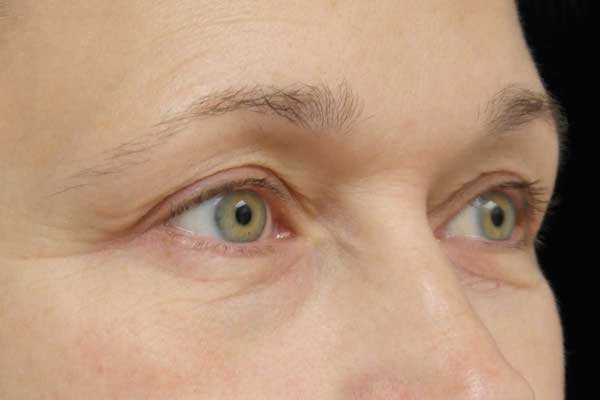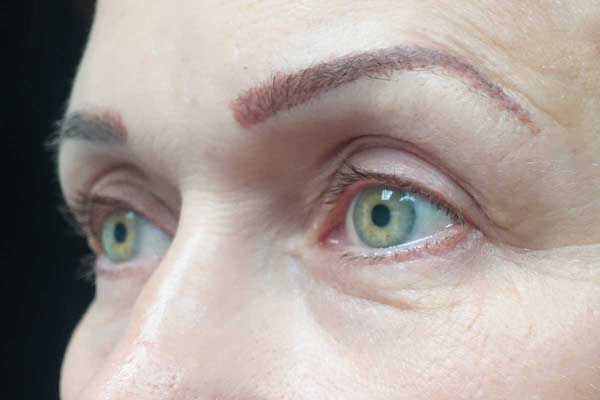 Do you recognize this patient? It is Dr. Wooten, Anastasia's mom. When Anastasia finished her permanent makeup training several years ago, Dr. Wooten insisted on being one of her first clients. Anastasia reshaped her mother's brow, lifting the ends for a youthful effect.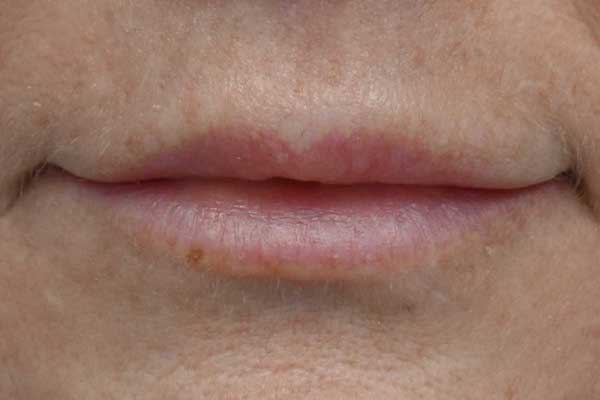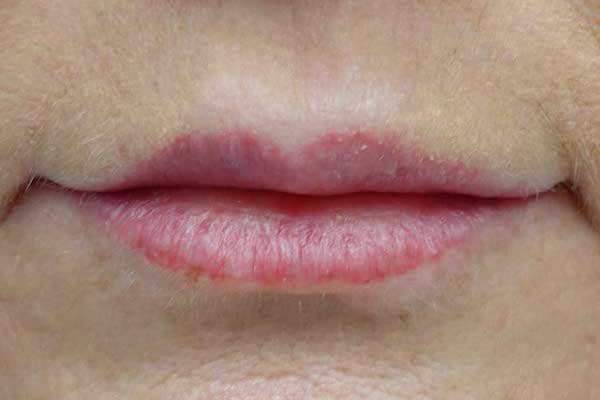 This woman had already other permanent makeup procedure done, and decided to proceed with her lips. Anastasia selected a beautiful shade which was a combination of rose and pomegranate colors. On the right, her result is shown fully healed a few weeks after the procedure.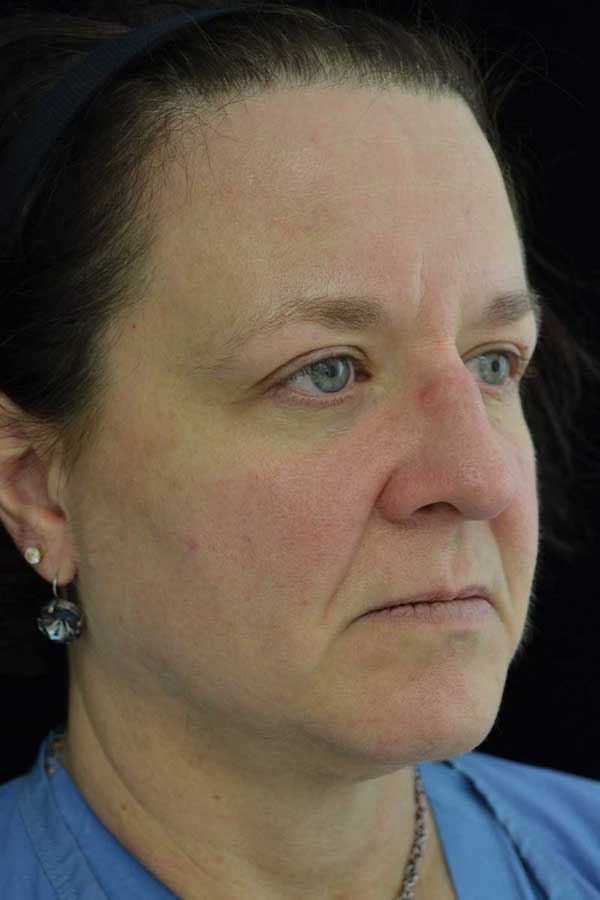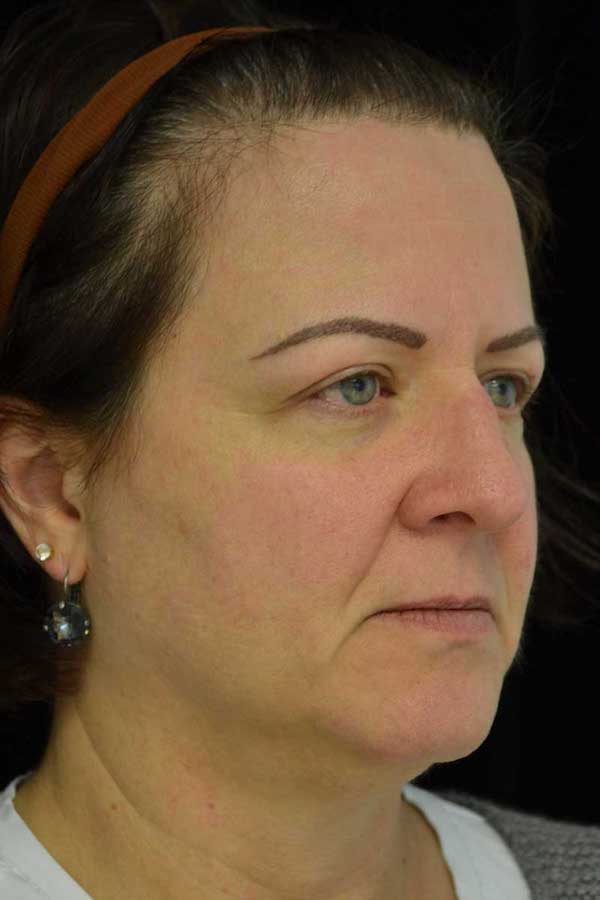 This woman leads a very busy lifestyle, and was interested in permanent makeup to simplify her routine and redefine her features. Anastasia completely reshaped her brows, lifting the ends for a much more youthful result.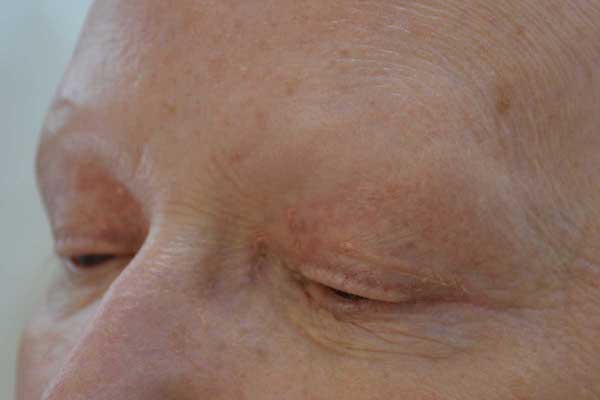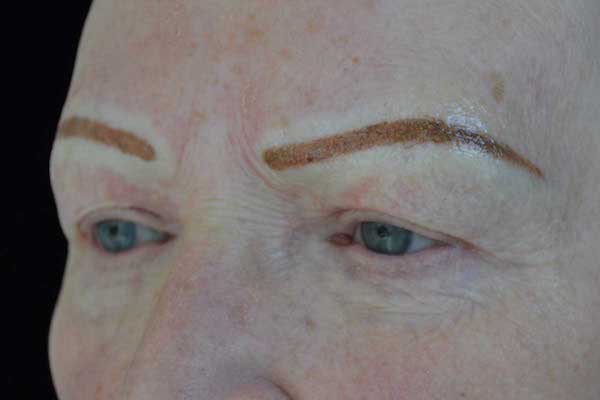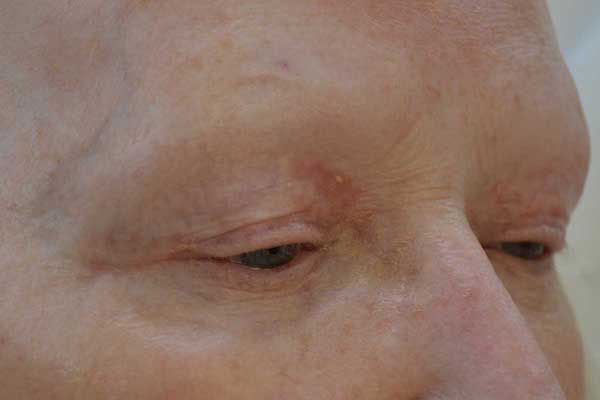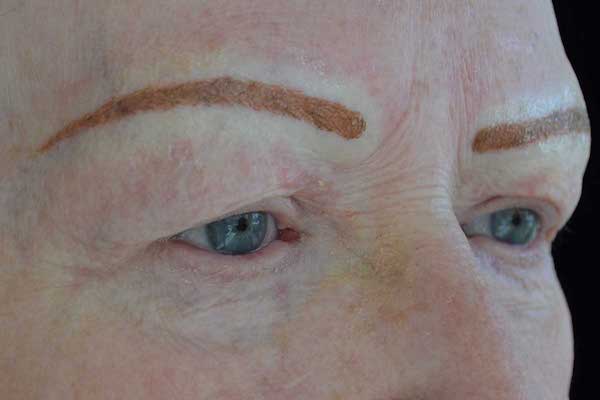 Two rounds of chemo has left this woman with no eyebrows at all, so she decided to come in have them tattooed at Beleza, rather than drawing them on every day. Her "after" picture shows her new brows, shaped to suit her facial features, with a color that matches her own natural hair.
What to Expect At Your Initial Consultation
Anastasia Wooten, Beleza's permanent makeup artist, is a Certified Permanent Cosmetics Professional, and a member of the SPCP.
Anastasia will first consult with you regarding the procedure you want to have done. You will need to know which procedure(s) you are interested in when you come to meet with her.
Choose from…
permanent makeup on the eyebrow(s)
permanent eyeliner
lash liner (to subtly augment the appearance of lashes)
permanent lip liner
full lip color
areola tattooing (which can be for breast cancer reconstruction patients, or for those who wish to emphasize pale nipples)
Together, you and Anastasia will select pigments that best suit your skin color as well as your aesthetic goals.
The Permanent Makeup Procedure
Prior to treatment, you will be numbed with a topical gel solution. This will not take long to absorb into the skin and become effective – about an hour at the most.
The treatment itself will also not take long – likely a half an hour, depending on your circumstances. Your procedure will be done here in our office, in clean and sanitary conditions.
Following treatment, the site treatment will be cleaned, and you will be ready to go. You may be unnerved by the initial result. The pigment will look much darker immediately following treatment than what your result will actually look like. In the coming weeks, your pigment will fade up to 40%!
Follow-up Care after Permanent Makeup
Touch-ups are required in order for you to achieve your optimal result. We will schedule a six week follow-up for you to return after your procedure and have Anastasia take a look at you.
Permanent Makeup FAQs
Will I need more than one treatment?
Yes, most likely. While you will likely have a remarkable result after your initial session, touch-ups will be necessary.
The color looks so dramatic right after the treatment…will it stay that way?
No. The pigment Anastasia implants intp your skin will fade 20-40% in the days following treatment.