Bellafill Injections
Conveniently located to serve the areas of Pittsburgh, PA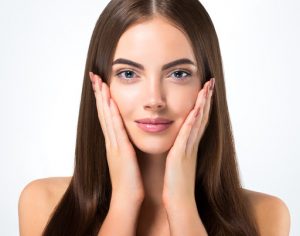 Bellafill injections offer a long-lasting way to reduce facial lines and wrinkles for men and women. Bellafill is the only FDA-approved, 'permanent' filler that smoothes wrinkles, lifts sunken areas of the face, and minimizes the appearance of smile lines between the nose and mouth. While most dermal fillers are effective in producing temporary results, Bellafill supports natural collagen production to promote facial fullness and skin improvement for years after your treatment.
At Beleza, we have helped men and women from Pittsburgh to Cranberry Township and beyond look and feel their best with our med spa treatments.  Contact us online today or call 724-759-7777 to schedule your consultation.
Before & After Photos
What is Bellafill?
Bellafill treatments are highly customizable.
Bellafill is a long-lasting anti-aging injectable. Bellafill adds soft, youthful volume, minimizes fine lines and wrinkles, and improves facial contour. Bellafill is also the only filler FDA-approved to treat divots and marks left by acne scars. The procedure is quick and minimally invasive. Bellafill contains the local anesthetic lidocaine to guarantee your comfort during your injection. No downtime is required for your treatment.
Results last for five years or more!
About Collagen
This elegant anti-aging injectable is highly effective at addressing lines around the nose, mouth, and chin, and filling in sunken areas.
When we are young, our skin is smooth and firm. This is because our body is producing a healthy supply of hyaluronic acid and collagen. The collagen provides a scaffolding for our skin, while the hyaluronic acid maintains moisture and healthy skin elasticity. As we age, our body slowly produces less collagen and hyaluronic acid. One of the reasons our Beleza patients love Bellafill is that it is soft, natural-looking, and supports your body's own collagen production by laying down a network of polymethyl methacrylate (PMMA) microspheres.
You will continue to see collagen develop for years, making it well worth the quick, convenient treatment session!
Bellafill's active ingredients include a collagen base and those polymethyl methacrylate (PMMA) microspheres. This PMMA microsphere foundation lends itself to the stimulation of your body's own natural collagen production. Your own collagen builds up and around the PMMA foundation for results that last far longer than any other injectable filler. The collagen will be accepted by the body, while the microsphere improves youthful volume. The added volume looks natural and effectively fills in fine lines, wrinkles, and scarring.
Bellafill not only adds collagen, but it also jump starts your own body's collagen production. Your new collagen will extend your revived, youthful results.
Candidates for Bellafill
Ideal candidates for Bellafill are those who have an optimistic but realistic expectation of the outcomes achievable with any cosmetic treatment.
If you have lines and wrinkles around your nose or mouth, you are a good candidate for Bellafill. If you wish you looked younger and healthier, Bellafill is an excellent solution for you. Bellafill is also the top FDA-approved filler for patients who want to smooth away deep, pitted acne scars. Candidates should be over 21 and in overall good health. You will see your best results if you are at a stable weight.
Patients who react positively to the Bellafill Skin Test, display severe allergy symptoms, have known allergies specifically to lidocaine or bovine collagen, have bleeding disorders or are prone to excessive scarring are not going to be candidates for this treatment. Individuals experiencing active acne or cysts will need to wait until these issues subside before receiving Bellafill.
Bellafill has been shown to help:
smile lines
sunken areas of the face
volume loss
fine lines and wrinkles
facial folds
acne scarring
If you're seeking an easy, in-office treatment that can bring back the glow, smoothness, and firmness of youthful facial skin, we urge you to call our Pittsburgh office today.
Consultation
We are here to help you look and feel your best.
Dr. Anna Wooten, MD, FACS, and our experienced R.N. injectors will meet with you privately to answer any questions you have about Bellafill and help you determine if Bellafill is right for you. They will examine your face to get a clear sense of your unique skin type and body chemistry. We will also discuss your medical history and medication use with you to make sure Bellafill is your best rejuvenation option. You will have an opportunity to look at photos of the beautiful results we have achieved for past patients. You can also see some of our Bellafill Before & After results here.
Once they have a clear sense of your desired outcomes, Dr. Wooten and your expert injector will work with you to create a personalized Bellafill treatment.
At Beleza Plastic Surgery, we emphasize respect, safety, and results. If you are looking for a quick, effective way to rejuvenate your appearance, we invite you to schedule a private consultation today!
What to Expect During the Treatment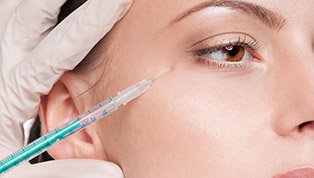 Dr. Wooten & our R.N. injector administer Bellafill only to the specific treatment areas on your face. A small needle is used to inject the gel solution which is comprised of 80% collagen and 20% PMMA (polymethylmethacrylate), the agent responsible for prolonged collagen production in your body. The entire process lasts about 30 minutes and usually takes place in Beleza's Pittsburgh office. Bellafill injections are combined with an anesthetic, which minimizing any pain that might have taken place during or following treatment.
Post-Procedure
You can get right back to your usual schedule after receiving Bellafill! No downtime is required. Your skin will be full and smooth immediately after your Bellafill injection.
Following your treatment, mild bruising, swelling, redness, discomfort, or itchiness may occur in the treated area. The conditions will resolve within a few days of your Bellafill session. Intermittent ice application will diminish these after-effects more rapidly.
In the rare case that these conditions persist for more than a week, please notify us.
Results
Your skin will be smoother, fuller, and younger looking for the long-term. Results with Bellafill last for five years, or more!
With an immediate increase in skin volume combined with lasting collagen production, there is no wonder why 91% of patients are likely to recommend Bellafill. It actually repairs your skin problems rather than just filling! PMMA replenishes collagen deficiency by working with your own biological processes for natural results that continue to improve, repair, and rejuvenate your skin over time.
Patients who receive Bellafill for acne scarring are advised to return to Beleza Plastic Surgery within a year of their treatment for a follow-up appointment. In some cases of deep acne scarring, the smooth results achieved with Bellafill will need to be maintained with an additional treatment around the one-year point. In other cases, a single Bellafill treatment will keep acne scars smooth and filled in for years without a touch-up.
FAQ
Can Bellafill be removed?
Bellafill adds collagen and microspheres that smooth and volumize the skin. If patients would like the results of Bellafill reversed, the collagen and microspheres will need to be removed surgically. It is highly rare for this to be necessary. Thanks to Bellafill's smooth formula and our years of cosmetic injection experience, our patients are consistently thrilled with their long-lasting results.
What is the difference between Bellafill and Juvederm?
Juvederm is a hyaluronic acid dermal filler. Juvederm injections add volume and fill in fine lines and wrinkles. Depending on the type of Juvederm administered, results from the last six months to two years. Juvederm has also shown to stimulate collagen production. Like Juvederm, Bellafill's injectable treatment will also add volume, erase lines, and stimulate collagen production. Due to its unique formulation, however, Bellafill's results last five years or more!
We will be happy to go over our full range of fillers during your private consultation to help you find the right one for you.
How long will Bellafill last?
Bellafill will last for five years or more as an anti-wrinkle treatment. People who receive Bellafill to address their deep pimple scars may decide after a year to receive additional Bellafill treatment to extend their results. In some cases, this touch-up will not be necessary and outcomes will remain for five years. The longevity of Bellafill can vary slightly on a patient-to-patient basis depending on individual body chemistry.
How can I reduce acne scars?
If acne has left pits and deep scars in your skin, Bellafill is one of the best acne scar treatment options available. Bellafill will fill in the scar and smooth your skin immediately after treatment. Bellafill will stimulate your body's own production of collagen to improve the healthy function of the skin itself. The added collagen will create a scaffolding that will raise the skin and fill in the acne scars for the long-term. Results last from one to five years.
How much do Bellafill injections cost?
The cost of a Bellafill injection will reflect the details of your individualized treatment plan. Your treatment area and the amount of Bellafill you will receive will factor into your treatment pricing. Patients will receive their pricing breakdown once the specific details of their treatment have been determined.