Laser Vein Treatment
Conveniently located to serve the areas of Pittsburgh, PA
At Beleza Plastic Surgery & Medi-Spa, located in Wexford/Sewickley, we offer a variety of options for the therapeutic treatment of spider veins. For stubborn clusters of veins resistant to sclerotherapy or other treatments, sometimes laser with a ND-Yag modality can yield satisfying results. Like any other leg vein treatment, the laser procedure must be done in a series to ensure the best results, and can be combined with a regimen of sclerotherapy injections.
Laser Treatment for Spider Veins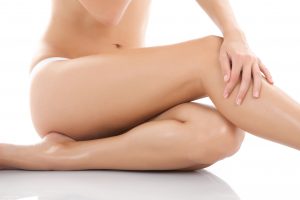 For some women, spider veins – those small clusters of red, blue, or purple veins that appear on the thighs, calves, and ankles – become noticeable at a young age. For others, the veins may not become obvious until much later.
A number of factors may contribute to the development of spider veins in the legs, including:
Heredity
Hormonal shifts
Occupations or activities that require prolonged sitting or standing
Pregnancy
Weight fluctuation
This depends on many factors, especially heredity. If we assess that your spider veins are caused by deeper vein issues, we may refer you to a vein specialist.
Lasers are an effective and safe method available for reducing spider veins within 4-8 treatments.
After each spider vein treatment, you will notice the improvement of your skin's appearance. However, it is important to realize that new spider veins may surface in the future. As time passes, you may consider further treatment to take care of any new veins that may emerge.